Given the monster trailer reveal of Avengers: Infinity War and an ever-expanding Marvel Universe, one can struggle to sort through the good, the bad and the downright ugly. So we thought we'd save you the anxiety and help rank the top fifteen Marvel pictures you need to watch or re-watch this year. Besides, if you intend on watching one of the most highly anticipated Marvel pictures to date (being Infinity War), you'll have to familiarise yourself with the Marvel Universe. Infinity War will undoubtedly bring a close to some of our most beloved heroes to date and will also introduce new heroes moving forward. It will string together everyone's backstory and after the release of Thor: Ragnarok, Marvel will similarly look to pair up heroes from the universe to expand the world even further.
The inclusion of Guardians Of The Galaxy will also mean Peter Quill makes a return to planet earth, and to understand the significance of the return, both Guardians films need to be seen. Spider-Man sports a new Tony-stark made spidey suit and after Homecoming the relationship between Iron Man and Spider-Man is set to reach new heights. The origin stories of all heroes involved in Infinity War pieces together like the perfect jigsaw puzzle, but it needs to be understood before piecing it together. Have a look through our top 15 movies and familiarise yourself with the Marvel universe, or reignite the love for some of these classics.
15. Ant-Man (2015)
When we think about superheroes, we often think big muscles and tight spandex; Ant-Man squashed these stereotypes. Scott Lang, a petty criminal-cum-superhero finds size doesn't matter in this epic picture. Given Ant-Man was featured in the Infinity War trailer, you will need to see and appreciate this backstory alongside Civil War to understand his full potential and impact in the last installment of the Avengers series.
---
---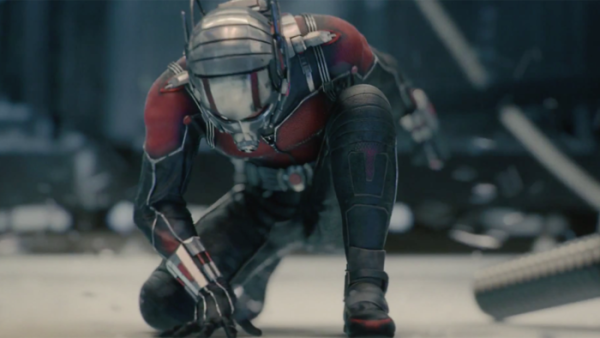 14. Guardians of the Galaxy Vol.2 (2017)
The intergalactic band of misfits return to find Peter Quill's true parentage, embarking on a comedic adventure full of awkward silence and violent humour. Marvel's second edition of Guardians of the Galaxy continued to impress critics and fans as it kept the same humour, action and cadence on point throughout the movie. Groot is brought to us as a child and displays childlike behaviour, playing with bombs and joking around in scenarios one would only ever treat seriously. To understand the significance of the Guardians in Infinity War, both Guardian movies need to be seen and seen again.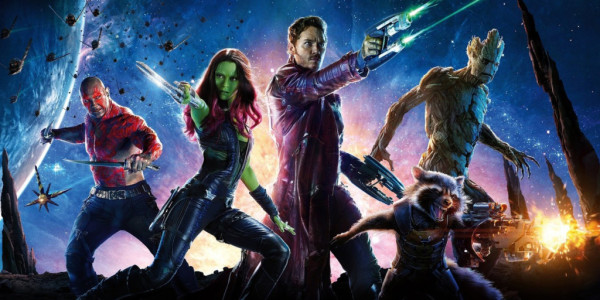 13. Avengers: Age of Ultron (2015)
Earth's mightiest heroes unite once again to battle Tony Stark's dormant peacekeeping program. Ultron, to this day, is one of the deadliest threats the Marvel Universe has served fans. As always it's action-packed and filled with sarcastic one-liners. It's also worth noting that Age Of Ultron propels Hulk's story further in the Marvel Universe and delivers the next hurdle for Thor in Ragnarok.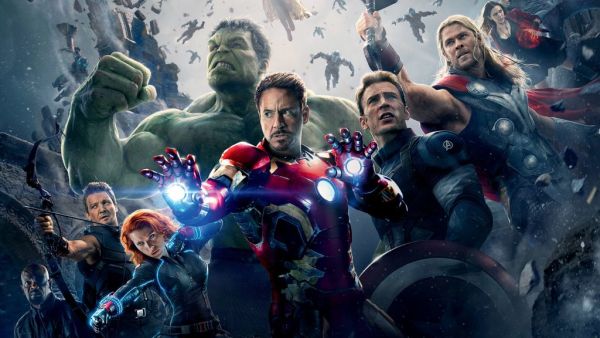 12. The Incredible Hulk (2008)
Edward Norton's portrayal of Hulk was arguably the best standalone Hulk Movie Marvel has ever created. Bruce Banner is on the run, searching for a cure to that hot temper of his, which ends up unleashing a monster just as scary as the Hulk.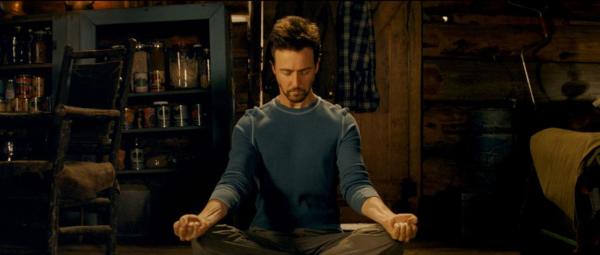 11. Captain America: The First Avenger (2011)
Captain America's origin story has to be one of the more exciting and well constructed narratives of the whole universe. Steve Rogers is given a 'super-soldier serum' turning him into Hydra's worst nightmare. Captain's origin story is one of the more important ones, as he is the frame the Avengers series is built upon, his history with Tony Stark's father (Iron Man) is critical, not only for Captain America but the whole Marvel universe. Tony's father was responsible for creating many weapons and signature Marvel symbols in the universe and most of them derive from Captain's story.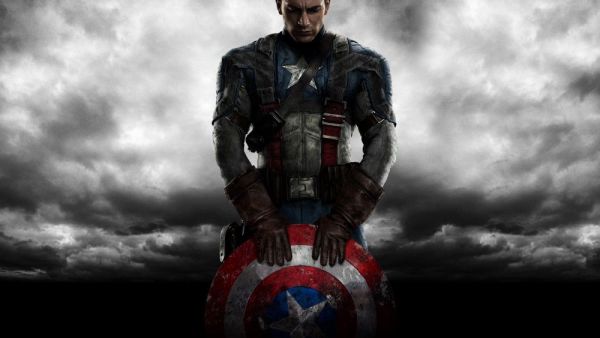 10. Thor: Ragnarok (2017)
One of the more recent pictures released by Marvel Studios, the almighty Thor is posed by many hurdles in his quest to protect his Asgardian civilization. The ongoing family conflict draws in key family members that force Thor to be a hero who doesn't depend on traditional hero weapons, forcing him to go back to basics and find who he truly is. The movie includes heaps of dry humour, action and a rock soundtrack very similar to Guardians of the Galaxy, which means this is one to see if you haven't already.
9. Thor (2011)
You should probably revisit the first Thor picture, where Chris Hemsworth makes his debut as a superhero and tells the origin story of Thor, introducing a family of gods with a whole lot of trust issues. The picture focuses on Thor and his brother Loki, who are Norse Gods, as the pair struggle for power over their father's throne and in turn create havoc and turmoil in Asgard.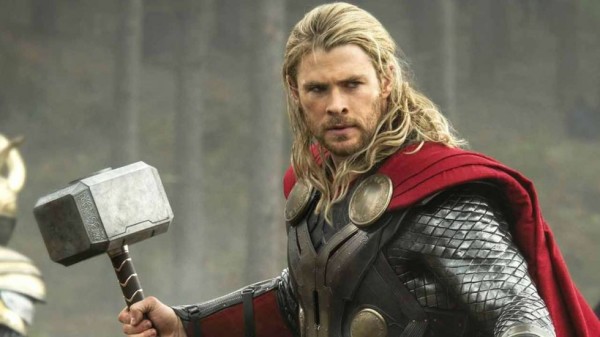 8. Guardians of the Galaxy (2014)
The creation of an intergalactic band of misfits propels the Marvel Universe into space. With an astonishingly perfect soundtrack accompanied by humour and light romance, Guardians of The Galaxy is one of the greatest Marvel pictures to have ever been released. The Guardians' influence in the universe is somewhat hidden in this picture but rest assured, they are vital in the Avengers series later on. Guardians Of The Galaxy also introduces the most deadly villain in the Marvel Universe, Thanos, who will pose a deadly threat to the Avengers and earth in Infinity War.
---
---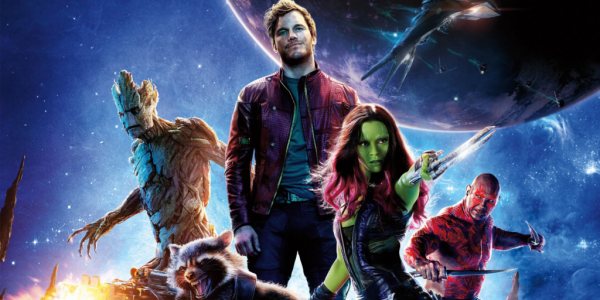 7. Iron Man (2008)
The birth of Tony Stark will appease even those who dislike superhero movies. Robert Downey Junior's performance as Marvel's billionaire engineer is one for the books. Tony battles his way out of an Afghan Cave to return to civilization with a whole new perspective on life, and to reveal Iron Man.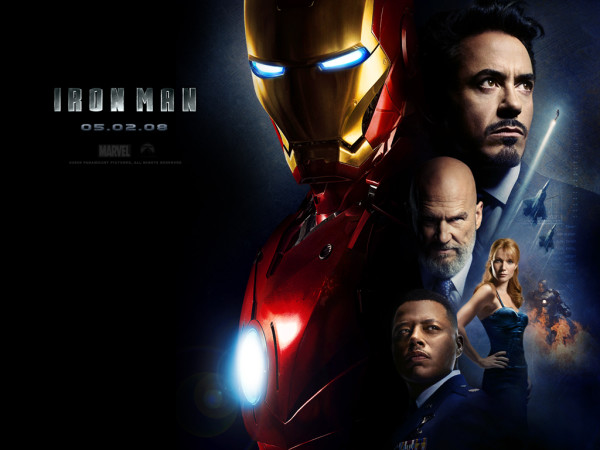 6. Doctor Strange (2016)
Benedict Cumberbatch demonstrates the new and unseen side of the Marvel universe, bringing forth the world of magic and reshuffling the universe's power hierarchy as a neurosurgeon who is drawn to the world of magic to become an unlikely hero. Vital to the future survival of the Avengers.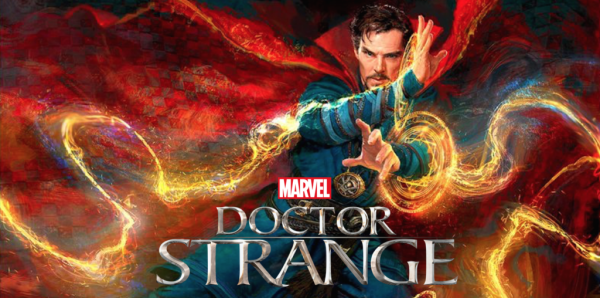 5. Spider-Man: Homecoming (2017)
Many fans have grown tired of the mediocre attempts at reinventing Peter Parker and Spider-Man. However, making his first appearance in Avengers: Civil War, Tom Holland portrays Spider-Man precisely the way we've all wanted for such a long time. Homecoming finally brings the friendly neighborhood Spider-Man back to life and just like a breath of fresh air, fans can breathe easy again.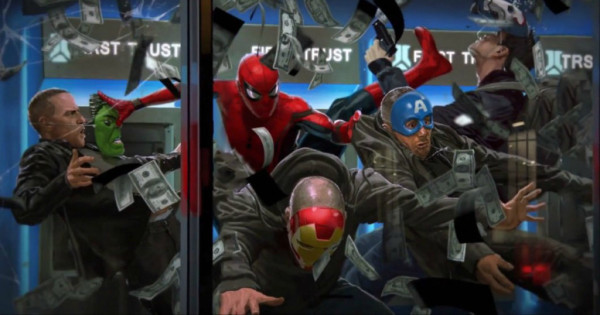 4. The Avengers (2012)
Our list wouldn't be complete without the original Marvel picture bringing together our favourite superheroes, all on one screen. With the latest release of Justice League, Marvel fans are reminded just how great the original Avengers was, can relish in the success of the superhero franchise and be thankful they haven't been served the same fate as DC fans.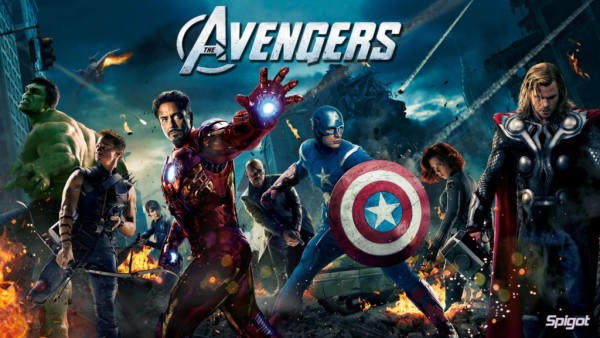 3. Deadpool (2016)
While this is 20th Century Fox in association with Marvel and whilst Deadpool isn't strictly in the Marvel Universe, we still couldn't leave our favourite chimichanga-loving anti-villain off this list. Deadpool, led by a huge performance by Ryan Reynolds, brought a whole new angle and audience to the Marvel Universe. Revisit this one before Deadpool 2 arrives, which isn't far away (End of Summer 2018).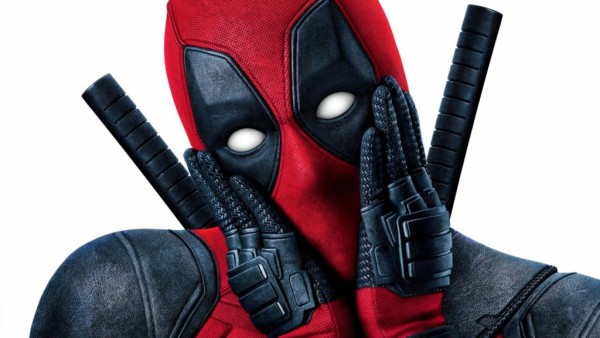 2. Captain America: The Winter Soldier (2014)
The ever growing struggle of Steve Rogers attempting to fit into the modern world continues with some help from his friends at S.H.I.E.L.D, where a new threat known as the Winter Soldier pushes Captain America to the brink both mentally and physically.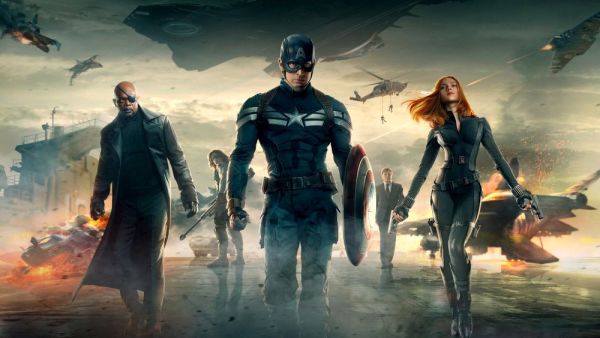 1. Captain America: Civil War (2016)
In a clash of titans, this Marvel picture separates the Marvel universe and plots a new course for many of its heroes. With the introduction of the Black Panther and Spider-Man, this movie delivers on all its promises, solidifying it at number 1 on our list. (That is until Infinity War). Civil War sets the tone for Infinity War, where Marvel will establish the Avengers as guardians of earth once again.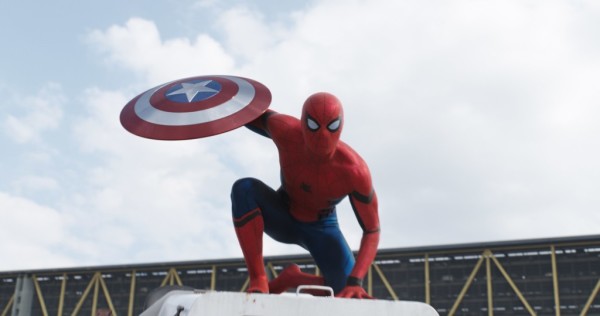 Don't agree with our list? Tell us why in the comments, or head over and watch the new trailer for Avengers: Infinity War here.