Nestled in the Trousdale Estates neighbourhood of Beverly Hills is this gorgeous midcentury home by iconic architect Jack Charney.
Brushing shoulders with the same real estate of Tinseltown's most revered personalities throughout history, including Frank Sinatra and Elvis Presley, the home's 1970's decor bleeds a Mediterranean flair.
Owner Branden Williams, a luxury real estate broker, commissioned rock star and interior designer Lenny Kravitz to do the once over on this family home.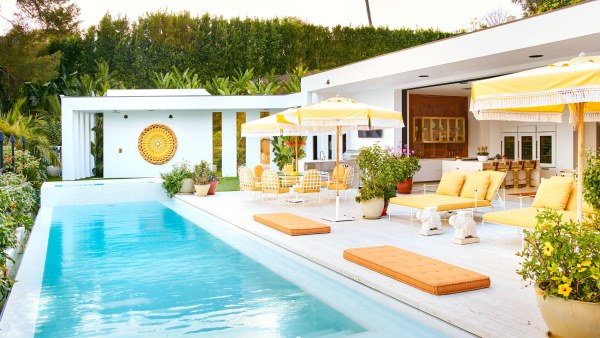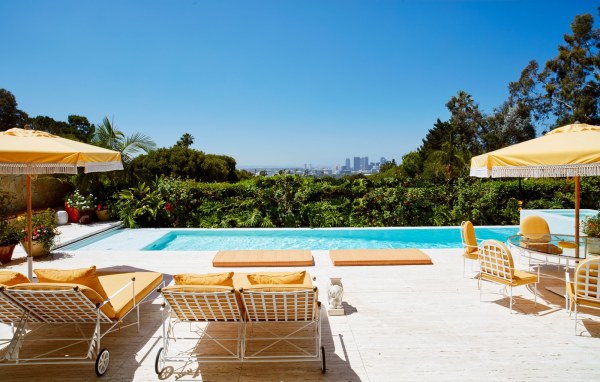 "We wanted the house to be a homage to Trousdale's midcentury heyday but more over-the-top and funky, without any rules," Williams told Architectural Digest. "Think Slim Aarons meets Casino."
Williams, who purchased the property with his wife Rayni, had to tear down the original digs after the discovery of asbestos. With a few very minor modifications, including higher ceilings, they retraced the architectural blueprint of Charney's original vision and added a 1,000-square-foot extension to accommodate their growing family.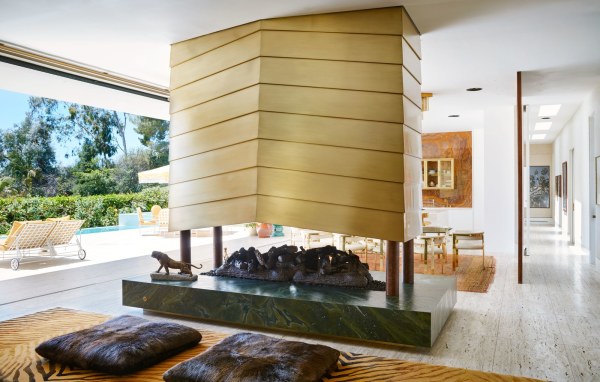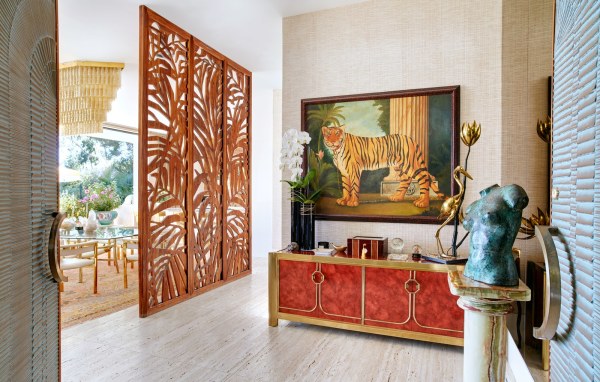 If the ostentatious velvets and bright yellows and oranges didn't catch the eye, then one of the home's eccentric showpieces surely would. From a 26-foot wraparound couch to a pair of giant resin tusks to a Playboy-inspired pink clamshell bed, Williams and Kravitz spent years acquiring the perfect additions to complete the home.
Other notable mentions include the jade toilet from China and the 136-kilogram bronze tiger's head from the late Hugh Hefner's estate.