Legendary game developer Capcom has revealed a busy year ahead at the recent 2022 Sony State of Play event. Not only will the stalwart team be repolishing Resident Evil 4 – arguably the best in the series – for new-gen consoles, but six years after the most recent instalment it looks like fans of classic fighting games will finally be getting Street Fighter 6. Although it was announced earlier this year, it wasn't until now that we were given a close look at the gameplay in the explosive Street Fighter 6 trailer which highlights some of the fighting game's roster and a bevvy of new fighting arenas.
It's looking like Street Fighter 6 will play on the typical beats of the Street Fighter franchise, which kicked off in 1987 as one of the best recognised and most popular arcade games of all time. To date, the franchise has sold over 47 million copies and, alongside rival series Mortal Kombat and, to a lesser extent, Tekken has become one of gaming history's most beloved fighting games.
As the Street Fighter 6 trailer is our first real detailed look at the forthcoming video game, which will be released in 2023, for Xbox, PlayStation and PC, it's assumed Capcom will have more reveals to come ahead of the release date. But for now, it's a fairly comprehensive preview of what we can expect when the game arrives next year.
---
---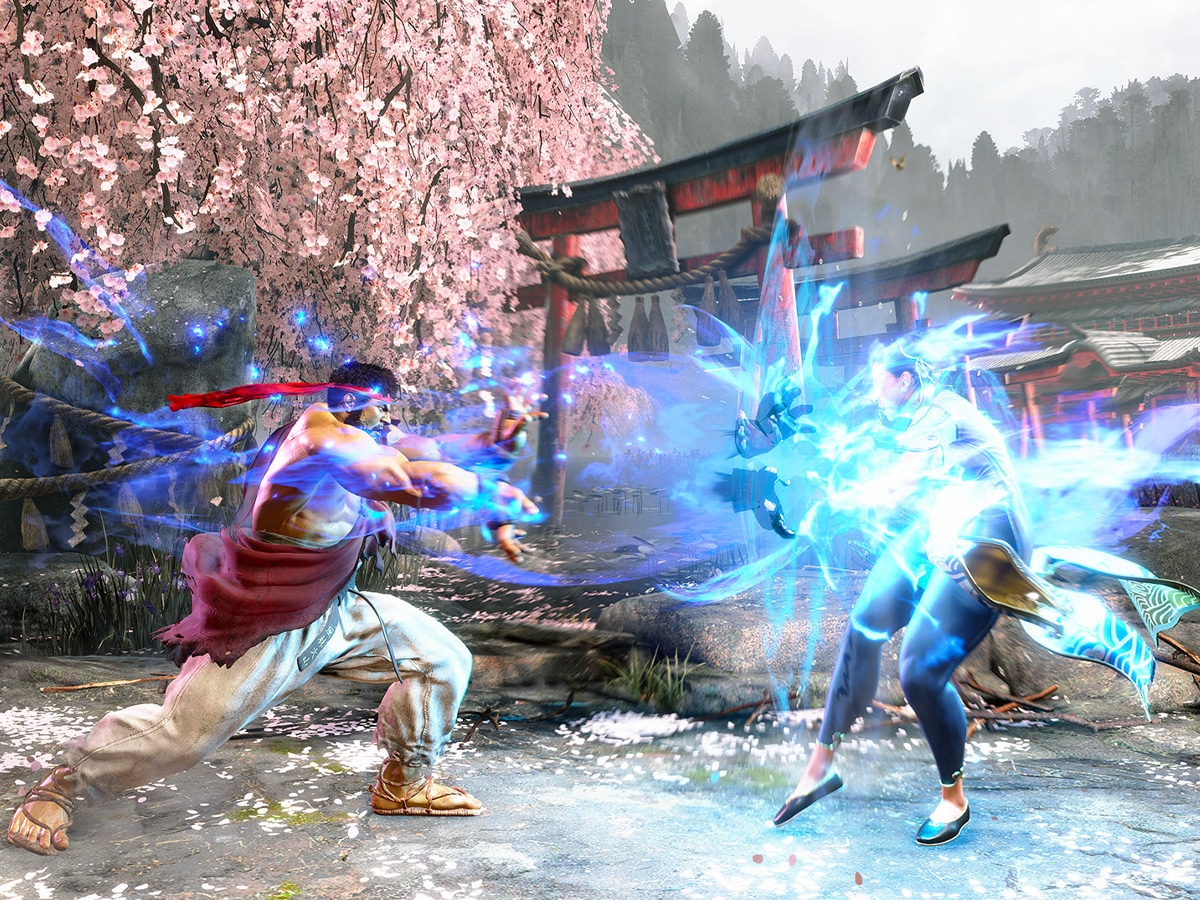 RELATED: 'John Wick' Creator Set To Turn SEGA Classic 'Streets Of Rage' Into A Movie
Given we've waited six good years for another Street Fighter game, it's perfectly reasonable to expect Capcom to pull out all stops in making this the biggest entry in the series to date. We already know that the new edition will include an all-new real-time commentary feature with subtitles in 13 different languages, but it's also looking like a new Drive system will be an integral part of the gaming mechanics.
From early reports, the Drive system is a resource gauge that allows players to use different techniques with their individual fighter, expanding the move set greatly and competing with more recent Mortal Kombat titles which have already implemented new features to make playstyles more varied.
The game will also feature a modern control scheme that will reportedly make executing special moves easier and more accessible so there may be less button-mashing required than usual. Add to this a bunch of new fighting modes, like a solo-player story mode called "World Tour" and the online multiplayer "Battle Hub," and there should be more to do with Street Fighter 6 than just having a competition with your mates over who can press buttons the fastest in "Fighting Ground" mode.
Visually the game should be stunning. Capcom will be using the company's proprietary RE Engine for the graphics, which is the same that the developer has used in recent years for titles including Resident Evil Village and the forthcoming Resident Evil 4 remake. From the trailer and screenshots released so far, you can tell Capcom has really opted for a brighter and more vibrant palette, especially when compared with the deep inky blacks of Mortal Kombat.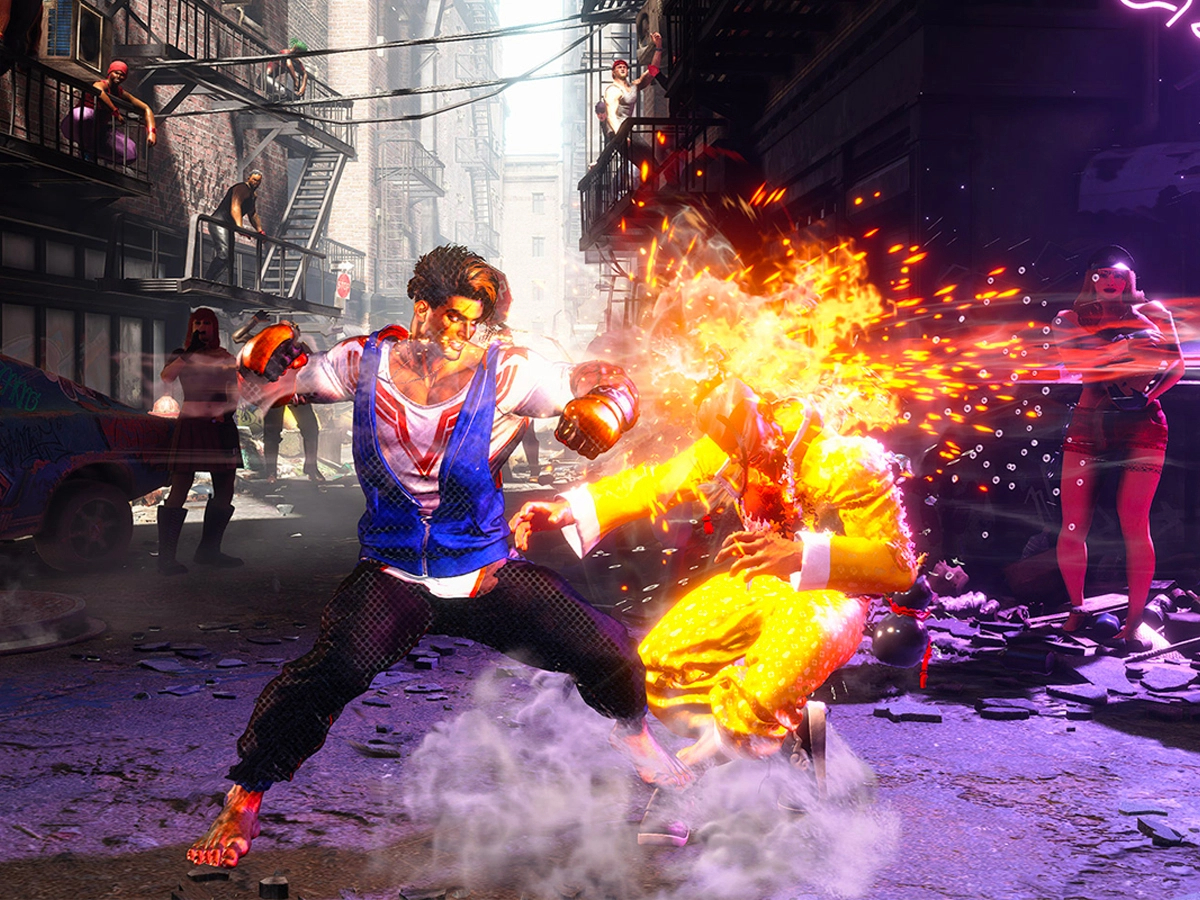 Capcom is describing this approach as "when graffiti meets realism," taking a more cartoonish approach to the otherwise gritty street-style fighting arenas but fleshing out each character for weightier, more fluid movements juxtaposed against the painted effect.
The biggest question with all these fighting games always has to do with the roster. Which new and returning fighters are you going to be able to choose? It looks like we'll be getting the series flagship character Ryu returning, along with Chun-Li, new character Jamie, Luke, Blanka and Zangief.
---
---
Below are all the characters reportedly returning, along with a few new names. As per Street Fighter's approach, the names aren't all terribly exciting and don't really relay much information on move sets or any sort of theme much like Mortal Kombat would with names like Rain and Reptile.
Street Fighter 6 Roster
Rye
Chun-Li
Jamie – new character
Luke
Those are the only ones 100% confirmed so far, the following are rumoured via leaks.
A.K.I – new character
Akuma
Blanka
Cammy
Dee Jay
Dhalism
Ed
E. Honda
Guile
Juri
Ken
Kimberly – new character
Lily – new character
Rashid
Zangief
Street Fighter 6 will be released in 2023 for the PlayStation 5, PlayStation 4, Xbox Series X|S, and PC.