As a refreshing palate cleanser to the usual high-octane junk we're used to binging, it seems we'll soon be treated to Netflix's ambitious new series, Maniac.
The ten-episode initial run will reunite Emma Stone and Jonah Hill, who have not worked together in this capacity since Superbad back in 2007. But given the comedic nature of the show which this project is based on, there will be plenty of room for both Hill and Stone to work some small-screen laughs.
---
---
Maniac has been adapted from the satirical Norwegian series of the same name. The story involves Annie Landsberg (Stone) and Owen Milgrim (Hill), two strangers "… drawn to the late stages of a mysterious pharmaceutical trial, each for their own reasons…". They soon find themselves caught up in a "… mind-bending…" chain of events "… gone awry…", leaving them both with the ability to live in their dreams and fantasies. If only…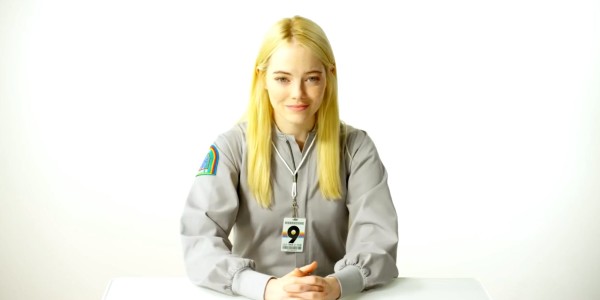 This first look of things to come promises to deliver a visual and emotional narrative as abstract as the concept suggests. The teaser trailer above depicts nothing but Stone and Hill staring at each other while a voiceover does its thing and the camera bends the mind with some non-conventional cuts. The strangest part about all this is how the experience itself seems to draw you in more and more after every mesmerising second despite how pedestrian it sounds on paper.
In the director's chair for this much anticipated series is none other than Cary Fukunaga. If that name sounds familiar, it really should at this point in time. Fukunaga is best known for being a major creative force behind HBO's phenomenal first season of True Detective, as well as penning the screenplay for It. Suffice it to say, the talent for this one is peaking.
Watch the full trailer above.