The latest trailer for the Fantastic Beasts sequel showcases plenty to be excited about. And at the centrepiece of said excitement is Jude Law portraying a young Professor Albus Dumbledore. As more is revealed about the upcoming Harry Potter release, it is becoming apparent that Dumbledore's character will be instrumental in this next film.
This, of course, comes as no surprise for hardcore Potter fans. The title of the sequel being The Crimes of Grindelwald, and Gellert Grindelwald being someone who held a well-documented and close relationship to the future headmaster of Hogwarts. A relationship of which later became mired in drama relating to family deaths, conflicting political ideology, and a certain all-powerful artefact.
---
---
The trailer also sees the return of Eddie Redmayne as Newt Scamander, who is apparently tasked with stopping Johnny Depp's Grindelwald, the second most dangerous Dark Wizard in history, right behind Voldemort.
This star-studded production is due to hit cinema screens November this year.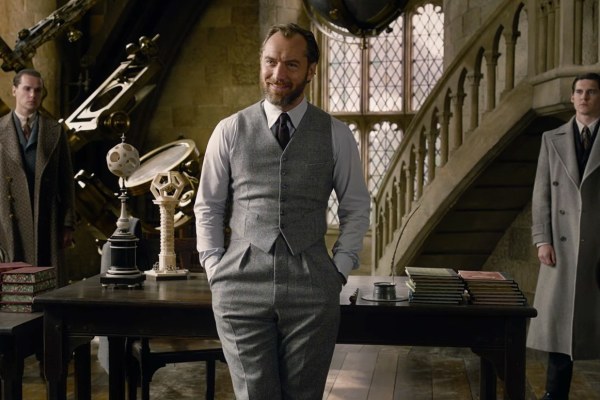 Watch the trailer above.