A major reason for Amazon Prime Video's The Boys being such a runaway success comes down to the simple creative philosophy of pulling zero punches and giving about the same amount of fucks. So imagine our surprise when creator & showrunner Eric Kripke confirmed that The Boys season 3 will up the ante by tackling a notoriously R-rated – bordering on the X-rated – storyline known as 'Herogasm', which first appeared in the original source material by Garth Ennis and Darick Roberston.
Slated to be witnessed in full live-action glory during episode 6 of the forthcoming season, Eric Kripke announced the wildly NSFW event via Twitter, and in exceedingly appropriate fashion given what series we're dealing with here. "From day one, everyone dared me to make this episode," writes Kripke. "Challenge met, motherfuckers." The tweet was accompanied by a picture of the script which has been written by Jessica Chou (as seen below).
For those of you who feel the need to prepare, this particular narrative arc depicts the eponymous Boys – ie. Billy Butcher (Karl Urban), Hughie Campbell (Jack Quaid), Mother's Milk (Laz Alonso), Frenchie (Tomer Capon), etc. – sneaking into a secret annual party hosted by Vought known as 'Herogasm'. As briefly alluded to in the pilot episode's club scene, it involves an entire weekend of superhero orgies, plenty of drugs, and so forth on a secluded, off-the-grid island resort – which is a super sanitised way of explaining it. In fact, if you wanted to see the illustrated panels for yourself, you'd have to navigate away from this site and onto another.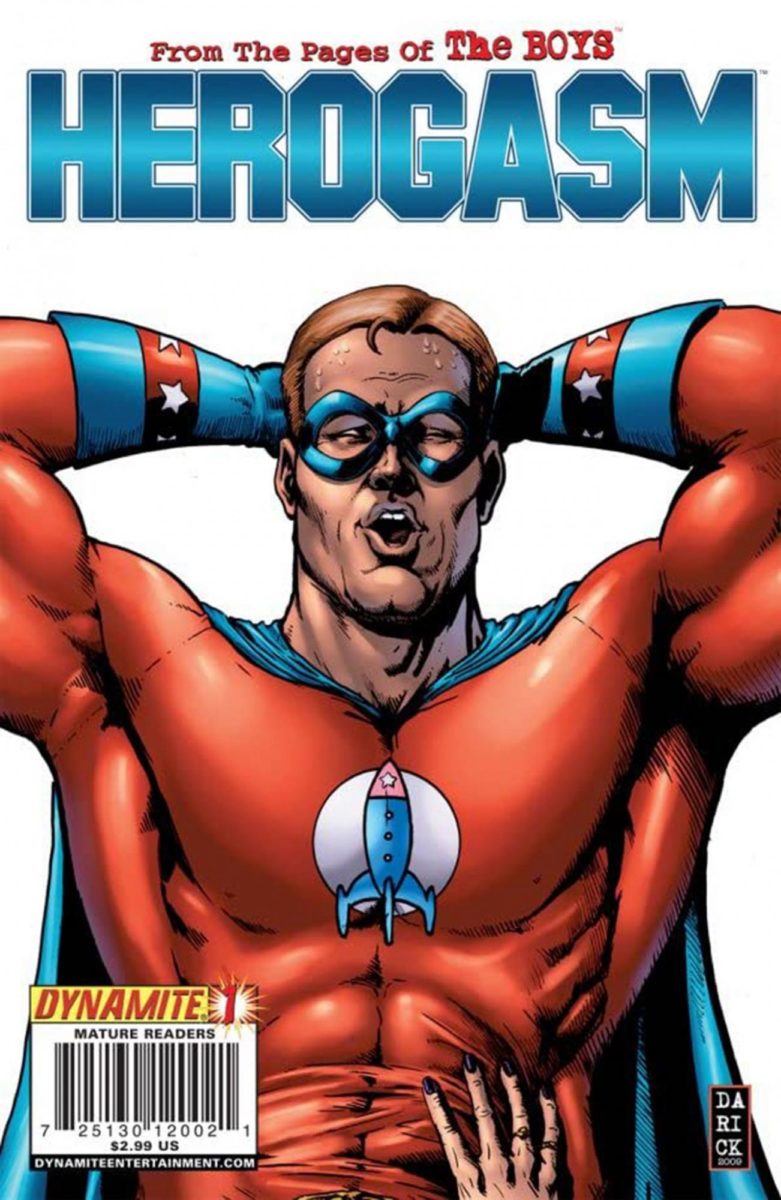 RELATED: 'The Boys' R-Rated Spin-Off Series About Superhero College Has Been Fast-Tracked
Considering what we've seen already, ranging from head-crushing oral sex, a superhero – otherwise known as a "supe" – with a prehensile extendo penis, as well as The Seven's leader, Homelander (portrayed by Anthony Starr), and his breast milk fetish/perennial mummy issues… one can only imagine the levels of debauchery Kripke has in store for us. Amazon's iteration of The Boys may not have been a completely faithful adaptation thus far, but it sounds as though season 3 will ensure some elements stay the course.
Ahead of The Boys season 2 premiering mid-last year, Amazon was happy enough with the show's momentum to lock in an early renewal order for season 3; hence why they've eschewed any hang-up about playing things safe to give Kripke & Co. what is essentially carte blanche. Additionally, an accompanying after-show hosted by Aishia Tyler was also announced.
"Eric Kripke and the incredible cast of The Boys continue to deliver a wild and action-packed series full of surprises and can't-miss moments that have made the series a global hit," says Vernon Sanders, Co-Head of Television at Amazon Studios.
"We couldn't be more excited to see where Eric takes The Boys and the supes in Season 3, and to have Aisha Tyler join The Boys family as the host of Prime Rewind: Inside The Boys."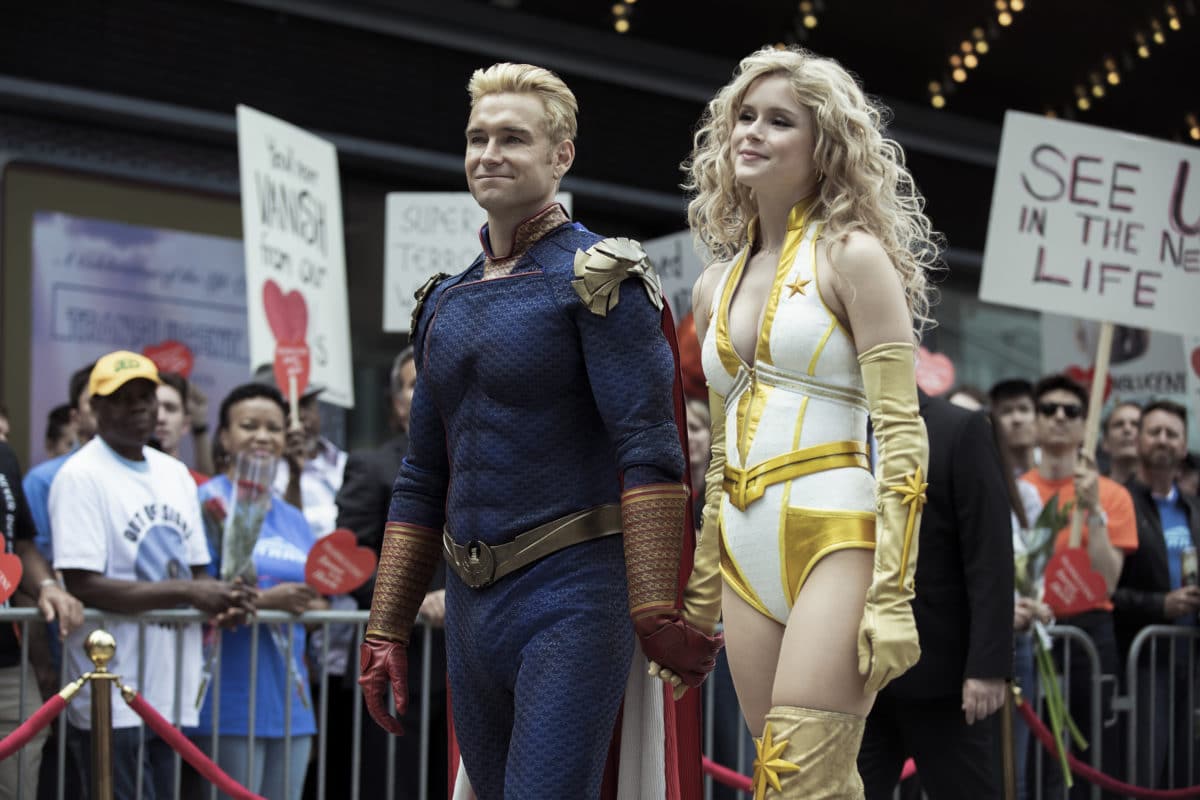 A few months later, in light of data which indicated The Boys season 2 had been the most-watched global launch of an Amazon original series ever, growing in audience by a considerable +89% since the first season, Amazon decided it'd be in their best interest to pre-emptively give an R-rated spin-off about superhero college the greenlight.
---
---
According to Variety, here's what we're in for:
The spin-off is set at America's only college exclusively for young adult superheroes (or "supes") that is run by Vought International. It is described as an irreverent, R-rated series that explores the lives of hormonal, competitive supes as they put their physical, sexual, and moral boundaries to the test, competing for the best contracts in the best cities. Part college show, part Hunger Games – with all the heart, satire and raunch of "The Boys."
The Boys writer and executive producer – Craig Rosenberg – will serve as showrunner as well as an executive producer once again for this spin-off. Rosenberg is currently in the process of penning the pilot script. Kripke, on the other hand, has also signed on as an executive producer, alongside Seth Rogen, Evan Goldberg, and James Weaver. No casting details have been confirmed as of yet.
Here's to another decade of The Boys-related content, I suppose.