There's a handful of reasons to be excited about the Around The World In 80 Days starring David Tennant (aside from being a series that stars David Tennant). For one, the upcoming adaptation of Jules Verne's classic novel seems to be a far more faithful adaptation than we've previously encountered with far less cheap slapstick and Jackie Chan. For another, a month before season 1 has even premiered, the powers that be have already deemed Around The World In 80 Days worthy of a second season.
With Ashley Pharoah at the helm as showrunner – who you may have previously encountered in the watchable version of Life On Mars – the story will, of course, revolve around the Philias Fogg (portrayed by David Tennant). The iconic gentleman makes a £20,000 wager with snobbish members of the prestigious Reform Club that he can successfully circumnavigate the world in – you guessed it – 80 days. Joined by his new valet Jean Passepartout (portrayed by Ibrahim Koma) and journalist Abigail Fix (portrayed by Leonie Benesch), classic Vernian shenanigans ensue.
According to Deadline, season 2 will see Tennant's Phileas Fogg and his companions take another "perilous challenge to traverse the globe." And while deals have not yet been completed, the entire primary cast is expected to return. In other words, we should expect Ibrahim Koma to reprise his role as Jean Passepartout and Leonie Benesch to reprise her role as Abigail Fix.

RELATED: Buckle Up, 'The Grand Tour' France Special Has A Trailer
---
---
Production companies Slim Film + Television and Federation Entertainment are so happy with how everything has turned out, in fact, that they've also announced an expansion of their Jules Verne screen universe. Re-enlisting Ashley Pharoah as showrunner, the next project on the cards will be an adaptation of Journey To The Centre Of The Earth.
For those of you who never leafed through the original novel – or watched the Brendan Fraser flick – Journey To The Centre Of The Earth follows one Professor Lidenbrock. The adventurous geology professor stumbles upon a manuscript in which a 16th-century explorer claims to have discovered a route to the earth's core. Professor Lidenbrock leads a perilous expedition that uncovers secrets about both the origins of humanity and its future.
"We have loved working on the sequel to Around The World In 80 Days and now we are excited to also bring Ashley's trademark blend of humour and emotion to Journey To The Centre Of The Earth,'" says Slim Film + Television producer Simon Crawford Collins.

"Ashley has developed an ensemble of exciting new and updated characters to bring a fresh and modern take to another of Jules Verne's beloved novels."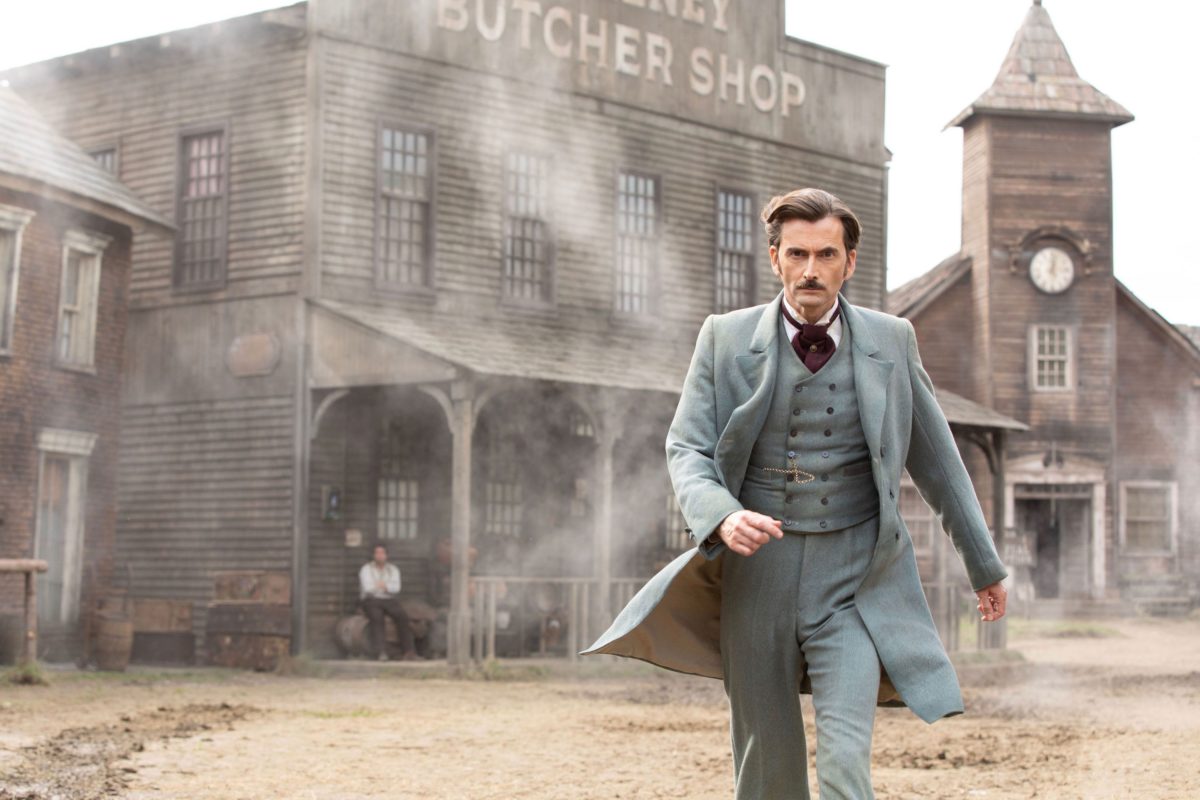 "We couldn't be more excited to embark on this thrilling new adventure with Slim and keep exploring Jules Verne's deeply compelling and trailblazing legacy together," adds Federation Entertainment producer Lionel Uzan.
"Working hand-in-hand on Around the World in 80 Days has been an inspiring experience for us all, and fresh-off this first globe-trotting odyssey together, it only seemed natural that our next journey would bring us to the innermost depths of our planet and its many secrets through this ever-more relevant story."
Around The World In 80 Days starring David Tenant, Ibrahim Koma, and Leonie Benesch is scheduled to arrive this December in the UK via BBC, on January 2nd of 2022 in the US via PBS, and still TBA here in Australia – watch the first trailer above.