In an effort to encourage all you irresponsible ne'er-do-wells from breaking isolation, Netflix hosted an hour long Big Mouth live table read with the main cast online. As you can expect, given the specific brand of writing that has rocketed the series into mainstream success, it gets pretty rowdy – though probably not in the sense you're used to on a usual Friday night.
This very special live stream saw the voice stars:
Nick Kroll
John Mulaney
Jessi Klein
Jason Mantzoukas
Jenny Slate
Maya Rudolph
Fred Armisen
Jessica Chaffin
Jon Daly
Mark Duplass
Richard Kind
Paula Pell
Paul Scheer
Emily Altman
and Brandon Kyle Goodman
all come together to run through an episode from the third season entitled "How To Have An Orgasm".
---
---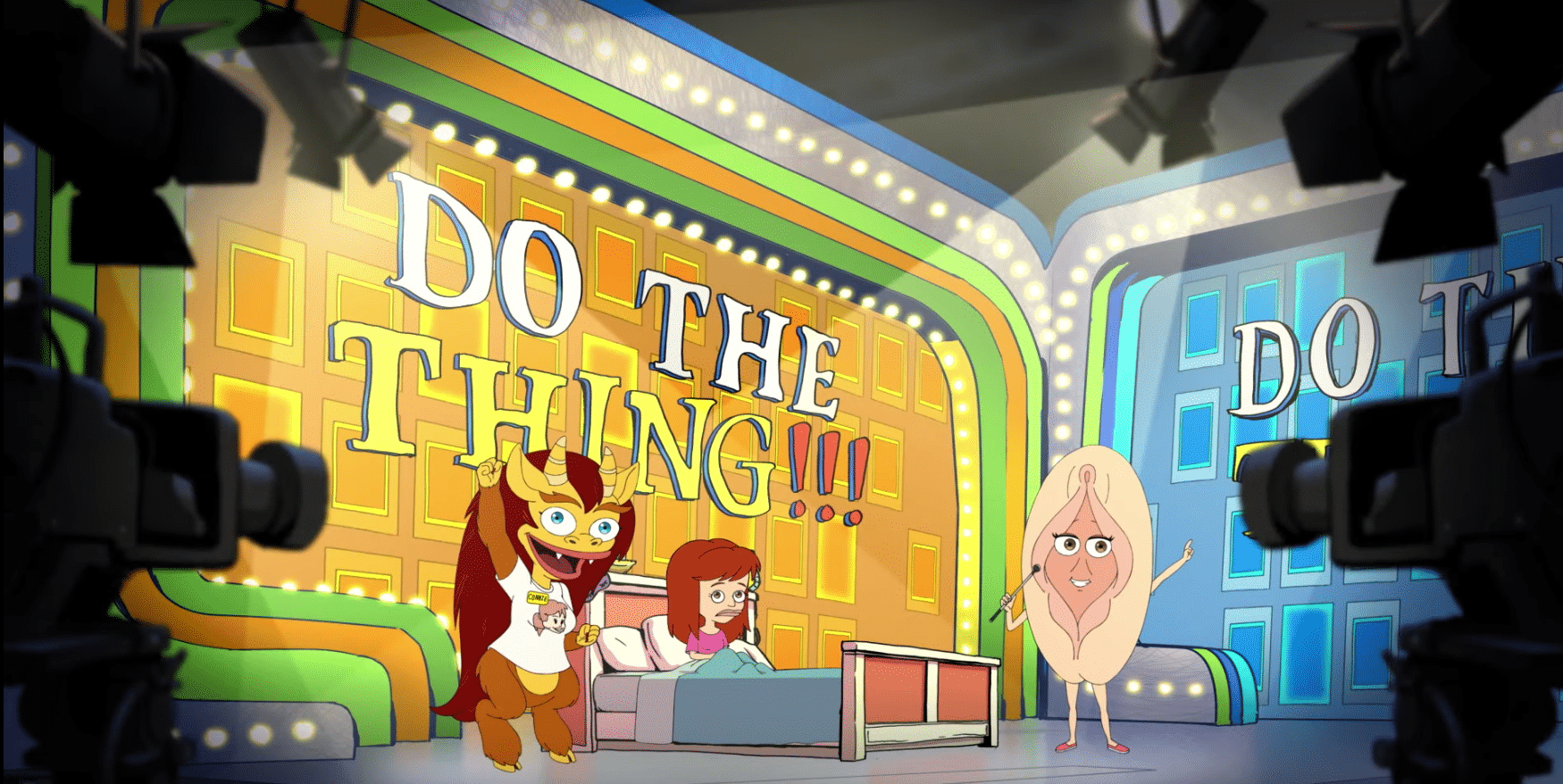 As you may remember, this is the one where Connie the Hormone Monstress gives Jessi a crash course on female pleasure; while Maury the Hormone Monster talks Andrew into sending a dick pic. Risque animated shenanigans ensue.
This live table read wasn't just streamed to nourish the content starved souls of Big Mouth fans. As the cast revealed, this was also intended to shine a spotlight on hunger relief non-profit, Feeding America, which has provided support to those in need throughout the current COVID-19 crisis.
Big Mouth has been renewed by Netflix right through to a sixth season. Currently, the world is awaiting the fourth which creator/lead voice talent Nick Kroll has stated will premier later this year.
Watch the full Big Mouth live table read below (action starts around 16:01).