The TV industry is constantly exploring new concepts and competition across the board couldn't be tighter. Samsung however, may have just changed the game with their innovative approach to a tasteful TV that blends in with its surrounds.
Samsung's 'The Frame', designed by acclaimed product designer Yves Behar, incorporates a fresh bezel, in the form of a frame. The TV can be encased by black veneer or alternatively wood, solidifying the TV's role as an accoutrement to the interior of the house.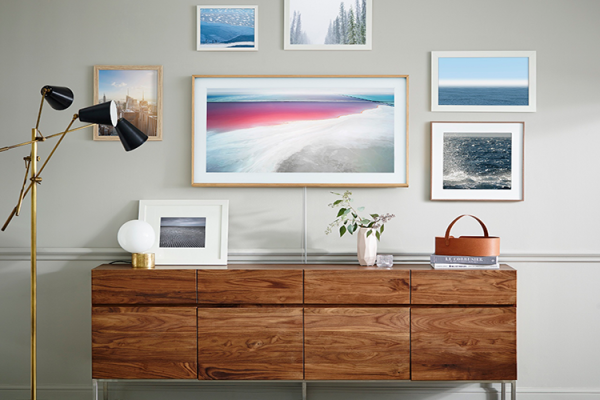 The TV houses its own digital library of over 100 art pieces to display, for moments when the TV isn't being watched directly. You can also use your own photos on the display to showcase travel photography or personal memories.
The technology features are unique and demonstrate the TV's ambitions to serve a high-end visual experience to customers. To enhance the art display, a sensor on the frame detects light levels and adjusts the picture accordingly to give the perfect lighting for any given room. Motion sensors also detect when anyone is in a room or space and will power down when no one is present and alternatively will activate when someone enters the room. The TV uses Samsung's 'Invisible Connection Cable,' which creates a clean and minimal look when placed on a wall. No cables, just a frame, and a crisp LED display.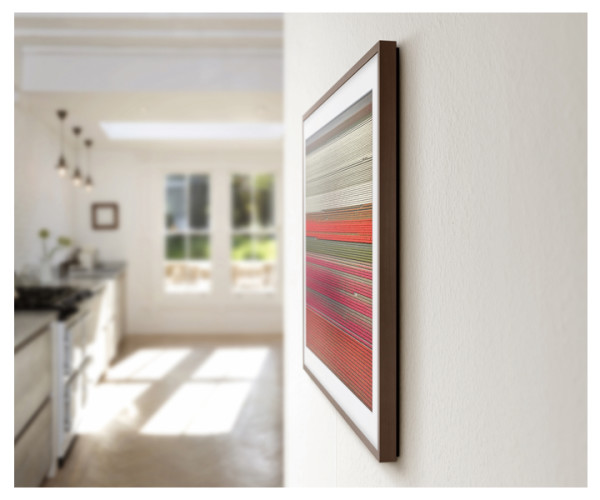 'The Frame' is built to operate as more than a TV, it can transform a hallway into a gallery of curated art, or simply provide a clean and refined look to a room that needs a TV that is stylish and minimalistic. Samsung has announced that the product will be available from July 2017, and will be available in a 55-inch or 65-inch display. Whilst the sizes of the TV have been made public, prices are yet to surface. For more information head over to Samsung.