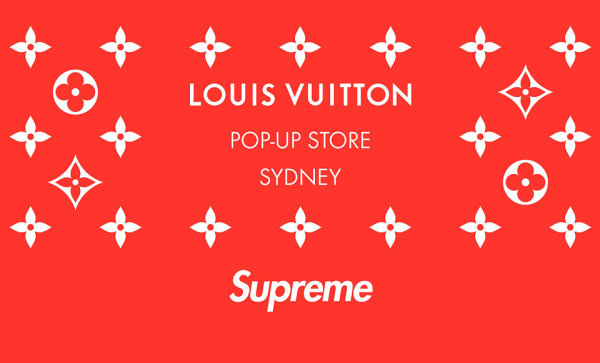 Ok, this is the real deal. Put all your fake news presumptions aside. Supreme and Louis Vuitton continue to revel in their master class collaboration, as they prepare to hit the streets of Sydney for a limited time.
The pop-up store will showcase the 2017 Men's Autumn-Winter collection, which continues to combine the genius of Louis Vuitton's artistic director Kim Jones and Supreme's innovative edginess, pioneered by founder James Jebbia.
This is a match made in heaven for the conservative French powerhouse and the influencers of New York street style. Moreover, it has re-affirmed Louis Vuitton's ability to cross over into other markets and solidifies Supreme's position at the top of lux street-wear.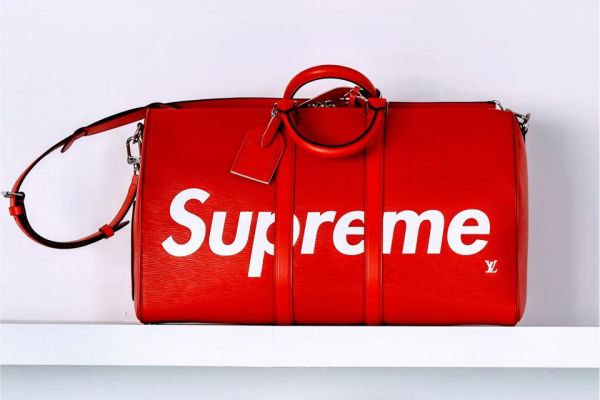 Kim Jones described the powerhouse collaboration perfectly stating, "It's uptown and downtown. Artists and musicians, friends and heroes." The collection is diverse and features luxe Louis Vuitton accessories, blended with the colour wash of Supreme's famous red, and clothing printed with the iconic LV symbol.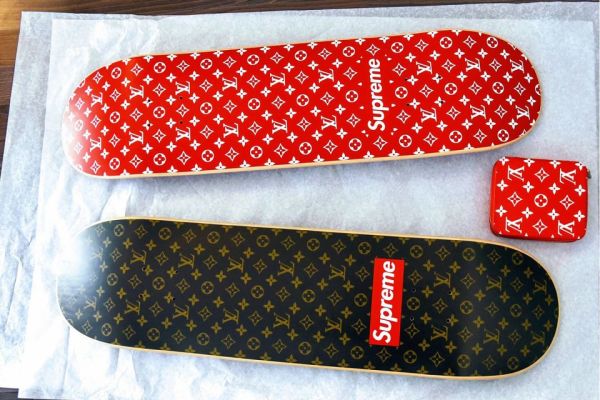 Where?
95 Roscoe Street, Bondi Beach
When?
June 30th to July 13th
Monday to Sunday 10:00am – 6:00pm, Thursday until 7:00pm