Given how international travel isn't going ahead for another year or so – and that's still being very optimistic – American Express has now launched a rather enticing alternative to your current cards that'll usually earn you Frequent Flyer Points: the American Express Cashback Card.
As the name suggests, this is a card that gives you a cut of the cheddar you spend back as a statement credit to your card account. You read that right… for every dollar you spend, you'll get up to 1% Cashback. Think of it as a rebate on every eligible purchase. And for a limited time, you'll also receive a 5% Bonus Cashback in the first three months, up to $200 Cashback, when you apply online and are approved. No monthly fee will be charged for your first 12 months of Card Membership, either. New Card Members only.
Beyond that, it also provides an entire host of niceties that'll get plenty of use in your post-COVID lifestyle – from what is arguably Australia's finest streaming service with an impressive content catalogue that's actually worth the time of day, to Chris Hemsworth's acclaimed fitness app as a safeguard against sloppy summer rigs.

Here's what you need to know about the American Express Cashback Card.
---
---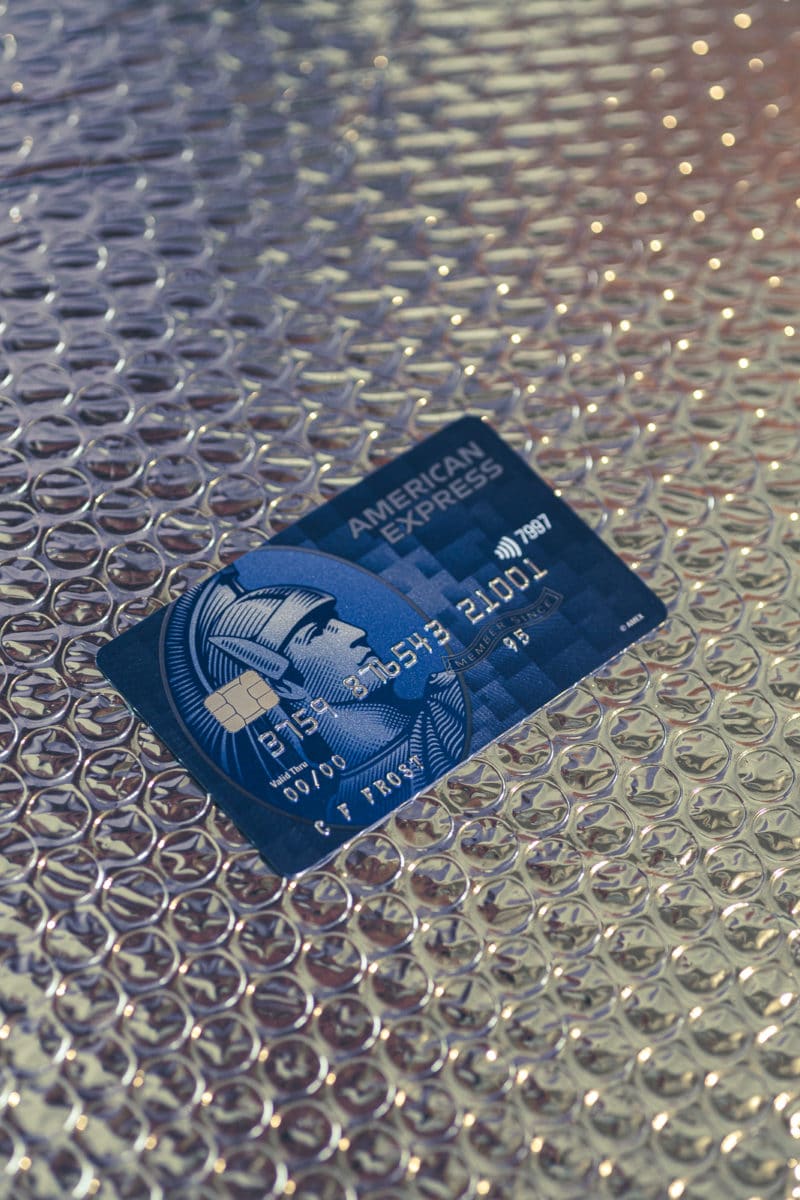 What you earn
With the American Express Cashback Card, you can earn up to 6% back from your spending during the introductory period as a new member. That's 5% Cashback on purchases during the first three months of card membership if you're new to American Express (up to $200 Cashback) on top of the usual 1% earned from regular spending (0.5% on government spend) when you apply online and are approved. New Card Members only.
After the first three-month period is over, however, you'll revert to earning 1% from regular spending and 0.5% on government-related spend. No monthly fee will be charged for your first 12 months of Card Membership.
American Express Cashback Card benefits
As previously mentioned, the standout benefits include the Binge Basic subscription (valued at $10 per month) when you enrol by February 14th of 2022. We've made no secret of our love for both platforms at BH. In fact, you can read more extensively about the streaming service here and the wellness hub here. It's almost worth signing up solely for these two aspects alone.
In keeping with careful consideration for what the modern operator needs in these treacherous times marked by cheeky mid-week pub sessions, shallow pockets, and your fast-paced everyday life, the American Express Cashback Card also comes with Smartphone Screen Cover when you purchase your phone outright or pay your monthly phone bills with your Cashback Credit Card. God forbid the need ever arises, but it's always better to have something and not need it than need something and not have it.
To top it all off, this card is yours for a reasonable monthly fee of just $10 as opposed to the comparatively hefty annual sum attached to similar cards you probably have in your wallet right now.
Other worthwhile benefits are as follows:
Card Purchase Cover
Card Refund Cover
Access to Amex Entertainment Lounges, Plan It Instalments, Amex Offers
4 up to Additional Card Members for no additional fee
Up to 55 interest free days
Interest Rate of 20.74% p.a.
Check out our overview below
Terms & Conditions
Before you apply get started, there's just a handful of details to consider.
Bonus & Eligibility. 5% Bonus Cashback offer is only available for the first three months of Card Membership and is capped at $200 Cashback. No monthly membership fees will be charged for the first 12 months of Card Membership, monthly fee reverts to $10 per month thereafter.
Offer only available to new American Express Card Members who apply online and are approved. Card Members who currently hold or who have previously held any Card product issued by American Express Australia Limited in the preceding 18 month period are ineligible for this offer.
This offer is on top of the base 1% Cashback which has no cap, full terms and conditions can be found here.
Eligible purchases do not include interest, fees, balance transfers or converted balances (from both American Express and other issuers), loading of pre-paid cards, or foreign exchange transactions. The 5% Bonus Cashback will be awarded to the eligible Card Member's account at the end of each monthly statement, however may take 8-10 weeks. This advertised offer is not applicable or valid in conjunction with any other advertised or promotional offer and may be removed at any time.
Smartphone Screen Cover, Purchase, & Refund Cover
Insurances are underwritten by Chubb Insurance Australia Limited (ABN 23 001 642 020, AFSL No. 239687) (Chubb) and are subject to Chubb terms, conditions, and exclusions – see the full Terms and Conditions available here. This does not take into account your objectives, financial situation or needs. It is important for you to read the American Express Cashback Credit Card Insurance Terms and Conditions available here and consider whether this insurance is appropriate for you.
To apply for the American Express Cashback Card, click here.
---
---
Boss Hunting earns a referral bonus from American Express for anyone that's approved through the links in this article. This commission helps keep Boss Hunting running, and we thank you for your support.