Everyone likes to think they're an entrepreneur, so how do you find those who have truly earned themselves the right to bear that title from the ones who just simply claim it. Enter the Club Of United Business (CUB).
Founded by Sydney-sider Daniel Hakim (a two-time university drop out), this exclusive members-only club connects Australia's top entrepreneurs and business leaders, allowing them the ability to build valuable relationships with others leaders that can accelerate their success.
First opened in Sydney's Potts Point location over three years ago, CUB now has a luxurious space in Melbourne with plans to open a second Sydney location and Brisbane sometime in 2019. Although 26-year-old Hakim doesn't have the experience of many of his members who have well-founded business histories, he has proven himself a master community builder with a certain savoir-faire needed to bring people together.
"CUB has simplified the greatest and oldest tactic of securing success, which is to surround yourself with the right people and to know the right people. We have made this simple and enjoyable for our members who make up our countries next generation of industry titans."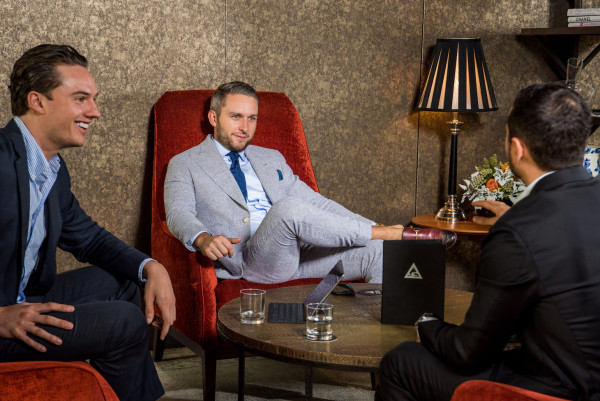 CUB is far from the pretentious club that we traditionally associate with private members spaces; it's definitely not any Illuminati-style secret society (as far as we're aware). To gain access to this vast network of bona fide hustlers you need to be the owner of an established business, be approved by CUB and their membership board and pay the membership fee.
Once on the inside, you'll have access to CUB's private members' Clubhouses and international partner clubs that boast luxury entertainment lounges, private bars, boardrooms and high-end work facilities. Members also gain access to CUB's many private gatherings and events that will get you in the room with industry leaders, innovators and the owners of some of the fastest growing companies in the country.
These private gatherings include topics ranging from gemmology to whisky to hearing from well-known business leaders across a range of industries – be it in the club itself or even yachting around Sydney harbour.
As a member, you also have a personal membership manager who facilitates introductions with other members that you will find the most value in. They are your eyes and ears at the club and constantly work to connect you with the other established leaders. Your membership manager lets you focus on your business by handling your network for you, ensuring you gain constant value from the club.
Hakim Says that all members of CUB join for the same reason "They all said the same thing, they joined because they wanted to meet others in their position, others who share their passion for business and ambition. They are all willing to meet and assist in each others success."
"We want members to build these relationships so that they can accelerate their success and impact the world in a positive way through business. The club works very much as a family, that is the concept and always has been. It's a business family."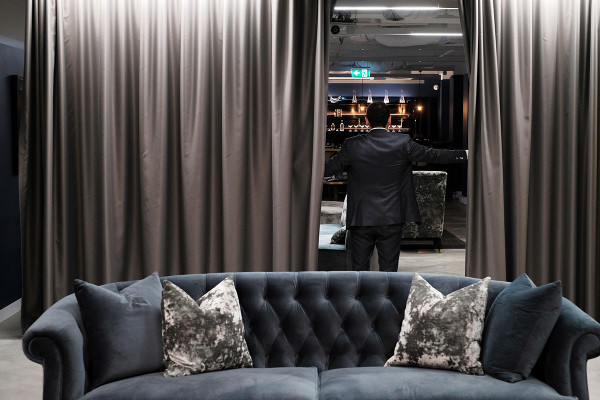 There are well over 300 members in the Sydney community and Melbourne has just ticked over the 150 member mark less than a year since opening its doors. The businesses of members collective yearly revenue? It tops out at over $6.2 billion (and that's not even including the members who run publicly listed companies).
For Hakim, ironically, it seems his method to the madness (and lucrative financial success) will soon see him in the same tier as the elite members he once aspired to bring together. CUB's Brisbane operation is slated for the very near future, with sights set on taking over the United States after the decade ticks over.
For more information regarding signing up for CUB head here.