Earlier this week, Mad Money host Jim Cramer fired some shots off at the legendary Warren Buffett and Berkshire Hathaway (NYSE: BRK.A/BRK.B). Cramer's assertion? Both Buffett and Berkshire Hathaway own the "wrong stocks" during this current pandemic.
"I feel bad that America's best have been crummy," says Cramer.
"I don't want to bet against The Great One. But that portfolio is not a great portfolio."
While this could be said about the majority of stocks given the widespread nature of volatility in a bear market such as the one we're experiencing, Cramer specifically took issue with the performance of Berkshire Hathaway's largest holdings – labelling Coca-Cola "just OK" and Wells Fargo "a big disappointment". But again, we're fairly certain this is more indicative of the climate than it is of Buffett's intuition.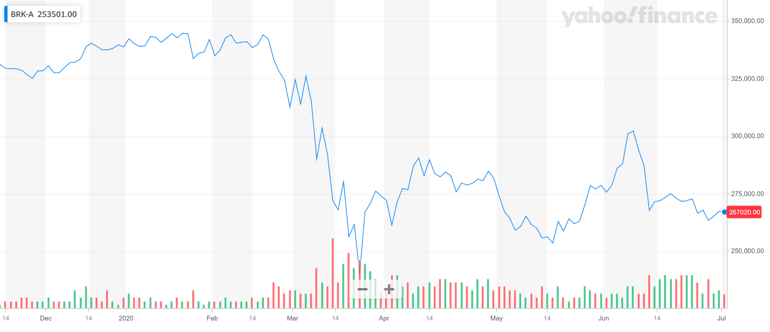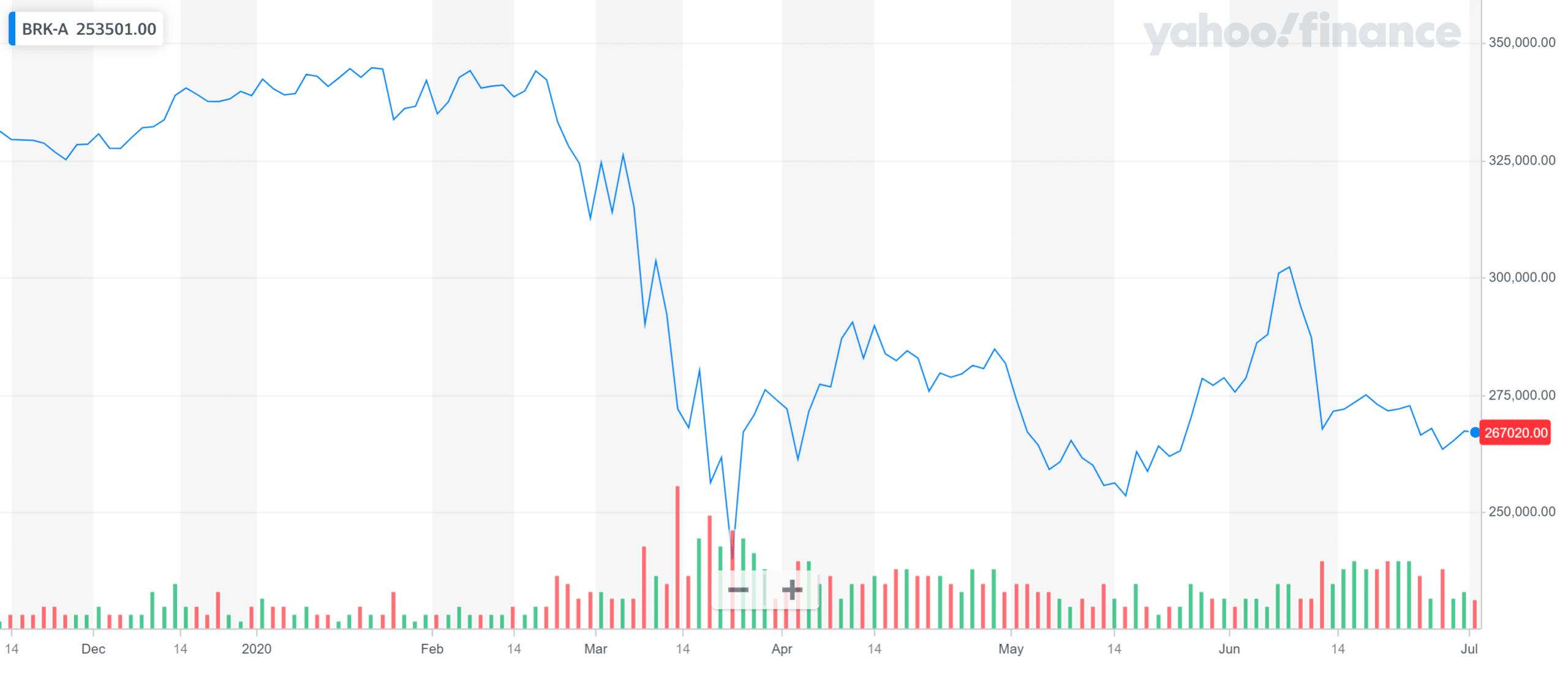 "He cares a lot about taxes and therefore he's not gonna make the change."
It's worth noting that this is also extremely telling of competing investment philosophies. While Cramer advocates for a "change" every other hour on his infotainment show – heavy on the entertainment side – Buffett is pretty much the long game personified. I haven't personally encountered it myself, but I'm pretty sure someone out there will have made a Virgin Cramer vs Chad Buffett meme. Please get in contact if you have.
I'm sure Warren Buffett is a great guy but when it comes to stocks he's washed up. I'm the captain now. #DDTG pic.twitter.com/WqMR89c7kt

— Dave Portnoy (@stoolpresidente) June 9, 2020
This is endemic of a wider movement comprised of finance lite bros conflating a day-trade #hustle with legitimate investments. Whether it's ironic or not, everyone from Barstool Sport's Dave Portnoy to that one dude in your office is presently claiming they can beat the market and outperform someone as seasoned as the Oracle of Omaha himself; an endeavour which can only end in tears. But that's a discussion for another time…