The McConaissance is something which could – and should – be studied in universities for an entire myriad of reasons. In just a matter of years, Matthew McConaughey successfully traded in his career as the shirtless goofball on screens for his (well-deserved) status as one of the current generation's greatest thespians. And it might not surprise you to learn the transition from McConaughey Original™ to McConaughey 2.0 wasn't exactly a smooth + seamless one.
"I look up and notice, I'm rom-com, romantic comedy guy," Matthew McConaughey recounts to Gary Vaynerchuk.

"And I'm owning this because I'm like, 'You damn right, those rom-coms are paying for the house that I'm renting on the beach that I'm going shirtless on.' Guilty of that, you know? But I did notice, well, I want to do some other things."
"In the industry and the public, I'm nothing other than rom-com shirtless guy on the beach. That's when I went, 'Okay, well I can't do what I want to do – I've got to quit doing what I've been doing.' And I went off back down to Texas and hit out and called my agent and money people and everything, said, 'I'm not doing those anymore.'"
---
---
"20 months… nothing. No work. Nada."
RELATED: Is Timothée Chalamet Acting Greatness In The Making?
"I called it early on. Believe me, I dropped tears to make the decision. I even thought about a career change. At that time, this is when Hollywood really got the message."
An offer comes in for a script at $8 million bucks. I said, 'No thank you.' They come back with $10 million. I say, 'No thank you.' They come back at $12.5 million – small pause. They come back at $14.5 million. I say, 'Let me read that script again.'"
"I read the script, Gary V. Guess what? It had the exact same words as the original offer, but I read the script again and it was better written. [Laughs.] It was. It was so much better written [Laughs.]."
"I said: no."
The unnamed project Matthew McConaughey was offered US$14.5 million / U$19.3 million for would eventually – giggles – fail to launch, shelved on a dusty corner somewhere in Los Angeles, destined to collect dust for eternity (or until the Netflix TrashBot 3000 algorithm decides it's finally time to produce using TikTok kids). But the short-term sacrifice would be quite worthwhile.
---
---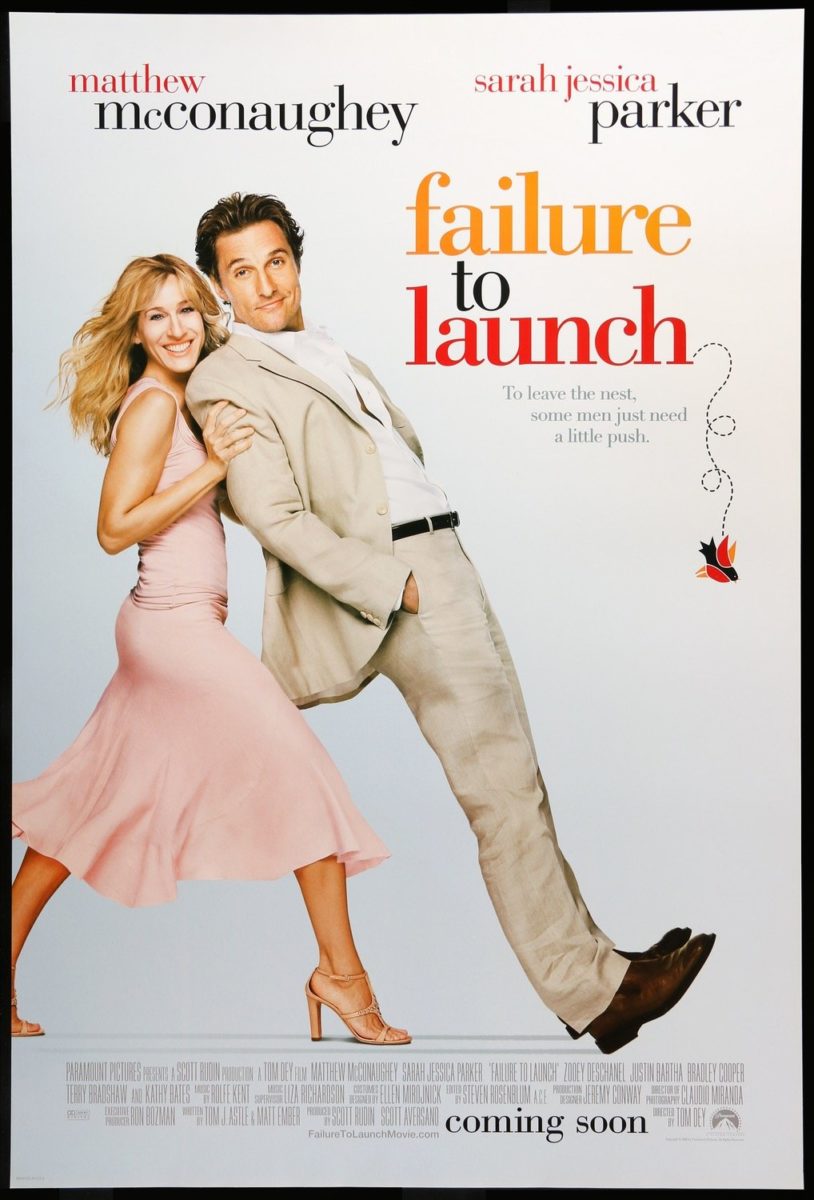 "I got to feeling like, for a few years, I was doing something that I liked to do with romantic and action comedies. But believe me, I noticed there were other things that were not coming in. And if they were coming in, it was in an independent form with a much smaller paycheque, and nobody really wanting to get behind them," McConaughey previously revealed to Deadline.
"I'm not going to say it bothered me. It was more like, there were other things I wanted to do, and it became clear I had to make changes if I wanted to do them. I couldn't just say, 'Hey guys, I want to do these other things,' and have them say, 'Good on you, great!' It was, 'You know what? We're not sending 'em.' So I consciously recalibrated my relationship with my career. I didn't know exactly what I wanted to do, because I wasn't getting those things. But I knew I could say no to the things I'd been doing."
"In saying no to those things, I knew work was going to dry up for a while. I still said: no. "No" lasted six months. That stretched to a year and still nothing came in. Year and a half, still nothing. At two years, all of a sudden – in my opinion – I became a new good idea for some good directors."
The film which broke the routine was, of course, The Lincoln Lawyer. Brad Furman's adaptation of the Michael Connelly novel would place Matthew McConaughey at centre stage as Los Angeles-based defence attorney, Mickey Haller, effectively reminding the world of his dramatic ability glimpsed in A Time To Kill, Amistad, and We Are Marshall.
"Steven Soderbergh called with Magic Mike. William Friedkin called with Killer Joe. Rick Linklater called me with Bernie – but I probably would have done that anyway because he knows what I can do."
"In those two years that I took off, I didn't re-brand. I un-branded."
RELATED: What Makes Jason Statham Such A Don Despite Making Consistently Shit Films?
The second pivotal moment in the career of Matthew McConaughey was when director Jeff Nichols decided to cast him as the titular character of 2012 indie flick Mud, wherein the former was given a prime opportunity to explore a darker persona; and back-to-back with his stint as the titular character in Killer Joe. So why exactly is Mud considered more important than Killer Joe in this regard? As it so happens, Mud caught the attention of one Christopher Nolan – no introduction necessary – who would eventually ask him to lead sci-fi epic Interstellar.
---
---
The years between 2012 to 2015 wouldn't just be a whirlwind period of the McConaissance, but also proof McConaughey's gambit had paid off. Like Cooper in Nolan's Interstellar, sacrificing a few years had saved both Matthew McConaughey himself (and his career) in the long run. The man:
Flirted with a darker version of his previous roles as Dallas in Soderbergh's Magic Mike, once again demonstrating massive commercial viability
Won the critics over and his first Academy Award for Best Actor in the widely-acclaimed Dallas Buyers Club
Gained immortality in the pantheon of bro-flicks with both Martin Scorsese's The Wolf of Wall Street
And there was also the small detail of starring in one of modern television's greatest drama series, True Detective season 1, alongside Woody Harrelson and helmed by No Time To Die director Cary Joji Fukunaga
"I want to be surrounded by a good filmmaker. I want to be in a good story… I want to be surrounded by things that I feel are can add up to excellence. Then I feel like I can fly."
The moral of the story? It's never too late to reinvent yourself. All you need are the stones to refuse an easy paycheque and easy pathway.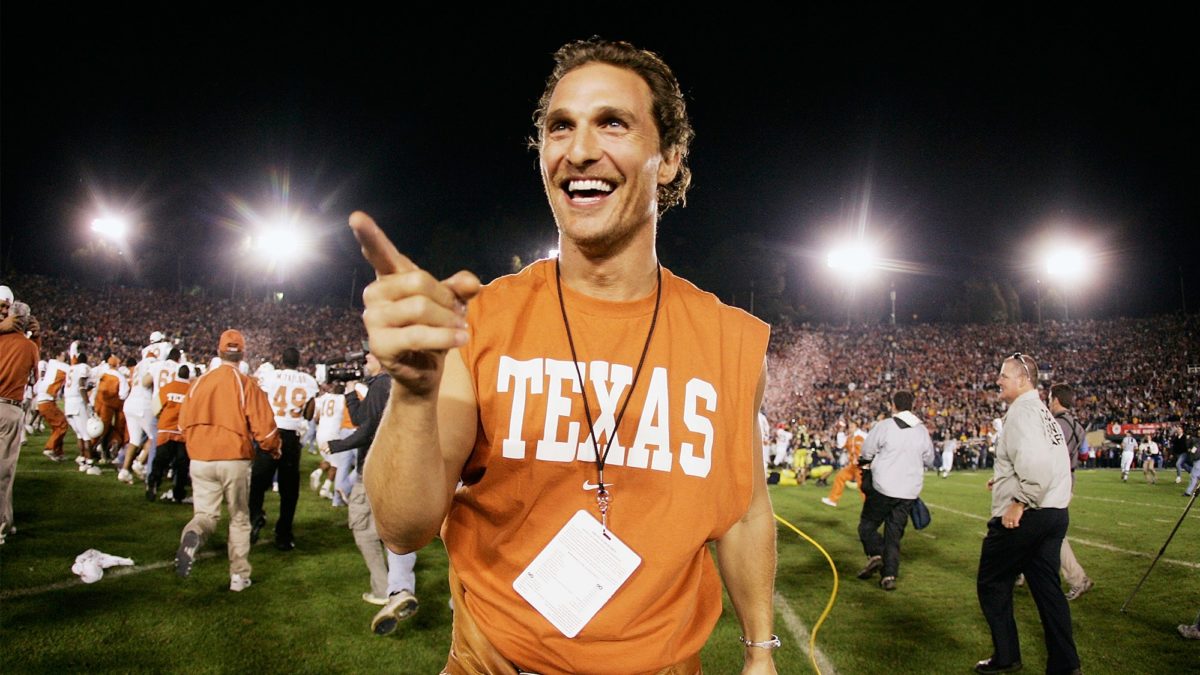 Now that you've read all about the career progression of Matthew McConaughey, check out our analysis on whether Denzel Washington is the most consistent Hollywood star of all time here.