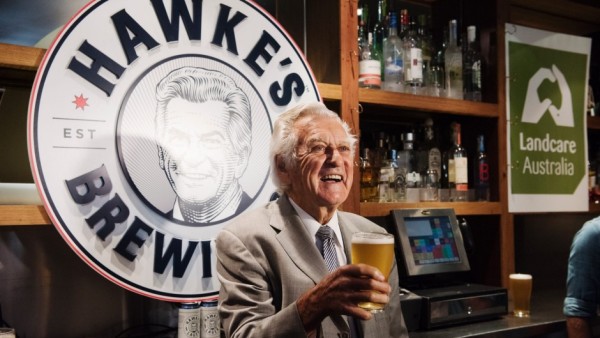 The legend himself, former Prime Minister of Australia, Bob Hawke, has launched his own beer. The great man is no stranger to a cold one, putting down a beer in 11 seconds at the 2012 Australia vs. India game in front of an ecstatic crowd at the solid age of 82. The theatric event broke Facebook feeds in Australia, as the former PM relived a scene from his years at Oxford University in 1995 when he smashed a record for the fastest time to drink 2 ½ pints of beer at a similar pace.
Since then, David Gibson and Nathan Lennon proposed the idea of launching a brew of his own and haven't looked back since. The former Prime Minister agreed on the proviso that the beverage did more than serve their own pockets. The lager will also be brewed using 100% Australian only ingredients. Mr Hawke is donating his share of the profits to a non-profit organisation by the name of Landcare, an environmental sustainability initiative which he helped establish back in his days as Prime Minister.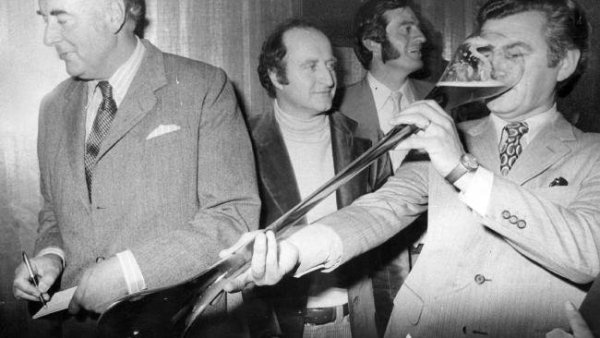 At the launch of the beer, Mr Hawke stated "This project is particularly exciting because it combines a couple of loves. I've been known to enjoy the odd beer, occasionally a quick one."
The logo, a cartoon face of the iconic man, will soon grace the pubs of Australia and further fulfil the country's love of a 'cold one'. To bring some quality to the brewing process, the team behind the beer brought on former Colonial brewing head brewer Justin Fox. He describes the brew as "approachable, clean and crisp," the beer made with new Australian hops Ella, Helga and Topaz.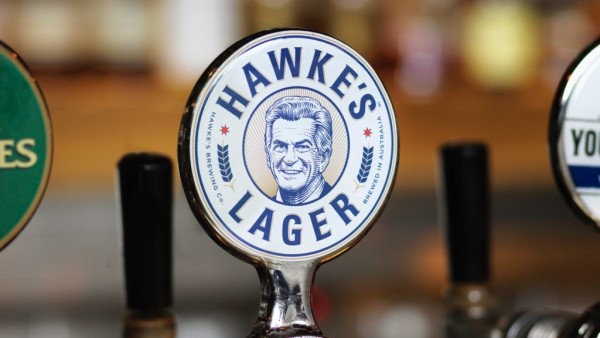 Hawke's Brewing Co. will be available in 11 select venues. Some of the lucky few include; Petersham Public House, Surry Hills' The Clock, Manly's New Brighton Hotel, Lord Dudley in Paddington and the Courthouse in Newtown.
Since April 25th Camperdown Cellars have begun stocking the beer before it makes its way to bottle shops and restaurants around the country. When Mr Hawke was asked about how it felt owning his own brew, the response was no surprise. The 87-year-old simply said it was "bloody good."