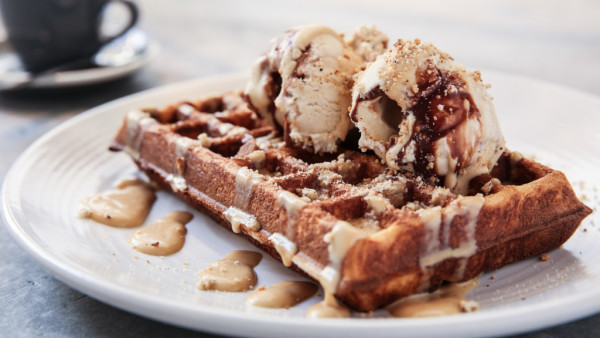 "If young people stopped going to hipster cafes, they could purchase property." The (paraphrased) gutsy words of Sydney real estate mogul Tim Gerner. Let's be honest here, we couldn't think of a duller way to spend our twenties. So stop saving and blow your hypothetical deposit on these epic Sydney brunch spots.
Yes, Two Chaps is in Marrickville but this is no excuse for all you Eastern Suburbians to play it safe on your side of town. Just a warning, it's the type of place where everyone is much cooler than you. Think beards, exposed brick, bicycles on the wall and artisan breads. Basically hipster schmipster. As for what's on the menu, introduce yourself to the fried rice brekkie bowl. A real switch up to your normal avo on toast but trust us, it's really something.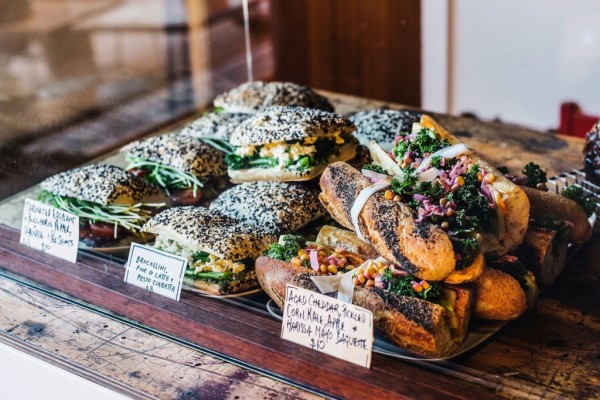 Big call…but gonna say the best Banana Bread in Sydney. Bold? We know, but then again, when isn't banana, coffee and peanuts, slathered in salted caramel butter a good idea? If you're working on your bikini bod, we suggest going elsewhere because this and the Aero Bar Shake are a match made in heaven.
---
---
For those going for it, the "Really F***ing Great Fried Chicken" is surprise surprise, really f***ing great!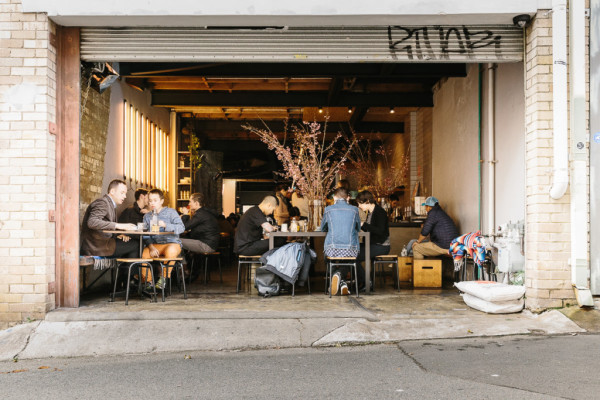 If you're not one for taking the perfect Instagram of your brunch, watch out, you'll soon be. We won't judge. The food is simply too good-looking not to. If anything, the sleek, modern and industrial design will spam your camera roll. After lots of debate "The Proud Girl" was named our pick of the menu – meatballs on a hunk of sourdough, topped with pesto, scrambled eggs, tomato salsa and whipped ricotta. BOOM. Need we say more?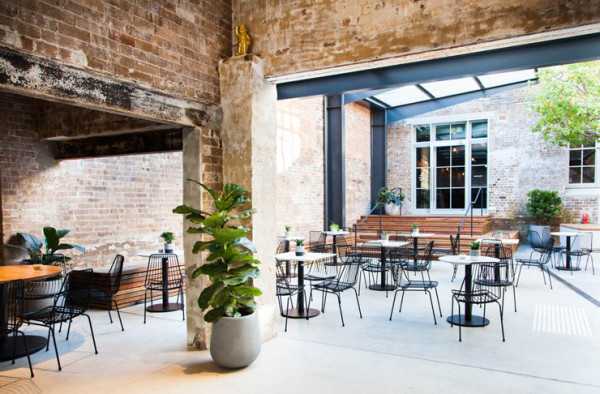 If you haven't dropped into this cafe, make it a priority. The two guys behind this gem met at Toby's Estate, so as you can imagine, the coffee here is pretty damn good. Start with a cold brew coffee and back it up with a salted dulce de leche caramel brewnut, a croissant-doughnut hybrid. These "calorie free treats" are somewhat responsible for the reputation and well…the queues too. We're assuming you're hungover, so move onto the coffee rubbed beef brisket with two perfectly poached eggs. It will sort you out. Epic coffee and food – tick and tick.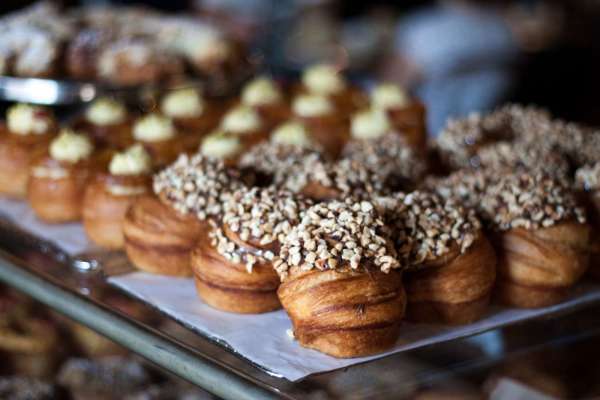 Paramount Coffee Project or 'PCP' as we like to call it, is not your normal cafe. The space is seriously cool with high ceilings, exposed brick, and heaps of natural light. The coffee is just as sophisticated. The beans are rotated every four to six weeks and blends are showcased from all over the world. Although the coffee takes centre-stage, the food is a strong supporter. Our favs being the crumbed egg on toast or the buttermilk fried chicken waffle. It would be rude not to head there with an empty stomach.
Think you have explored enough trendy cafes in Newtown? Think again. 212 Blu serves up some mean brunch. Picture shaved ham with a soft boiled egg, slaw and relish or a simple but classic almond croissant. These guys are pouring a fine brew courtesy of Five Senses too. And, to top it off, on Friday and Saturday nights, they stay up late for wine, cocktails, and pintxos. Great vibes all round.