From 1632-1633, Dutch Golden Age artist Rembrandt van Rijn painted The Adoration of the Magi; a pretty bloody good effort on his part, considering the next several hundred years would drive art scholars insane as the work lay hidden from the world.
The last few centuries have seen the production of many copies of the painting — including notable examples in Gothenburg, Sweden and St. Petersburg, Russia — with the original suspected to be long gone by scholars of the art world. Unbeknownst to them, the original was quietly collecting varnish on its once-luminous colours, rendering it unrecognisable as the original to the Italian household that possessed it.
In fact, it took the thing falling off the wall back in 2016 for the family in Rome to even realise that they had a priceless masterpiece hanging in their lounge room. When art restorer Antonella di Francesco took it in for repairs and eventually realised what exactly he had his hands on, he described the feeling as "a thrill that has no equal".
---
---
RELATED: Learn All About The Art Market With This Awesome Video Series

Di Francesco's thrill is more than understandable when looking at the work's price tag. Reports estimate the value of the painting anywhere between €70 million to €200 million (AU$110 million and AU$316 million). Back in 2009, another work by Rembrandt sold for £20.2 million (AU$37 million) at Christie's London, which stands as the artist's current auction record.

The discovery was announced by art historian Marco Mascolo at a Rembrandt symposium held at Villa Medici, the French Academy in Rome.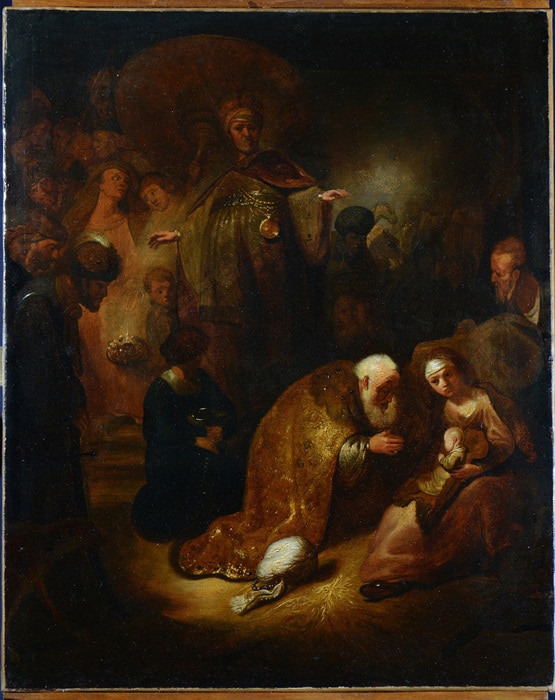 "Finding a Rembrandt in Italy is not something that happens every day," said Guido Talarico, the president of the Italian Heritage Foundation, which organized the symposium.
While this is undoubtedly the truth, it should be said that fans of the artist have been eating well in recent memory. Last year saw the discovery of two possible Rembrandt van Rijn originals: one in Oxford at the Ashmolean Museum, the other in Pennsylvania at the Allentown Art Museum — both cases historically dismissed as copies of the artist.
RELATED: A Historic Painting By Sir Winston Churchill Is Heading To Auction

In even more recent news, earlier this week Rijksmuseum in Amsterdam unveiled an A.I recreation of The Night Watch — a Rembrandt painting that had its edges trimmed off 300 years ago.
The family that owns this breathtaking new asset understandably intends to keep it, though they are open to lending it to museums and galleries.
This is, of course, assuming they can keep it from falling off their wall.