The latest creation from worldwide design team Studio Arthur Casas is a sublime penthouse apartment overlooking Ipanema beach in Rio de Janeiro.
Designed as an airy summer abode, the spacious home covers 5,597 square-feet and includes five suites, a dining room, lounge room and a variety of open plan living areas. The entrance is in the centre of the penthouse with each room located on the perimeter, enabling the occupants to enjoy incredible views no matter what room they're in.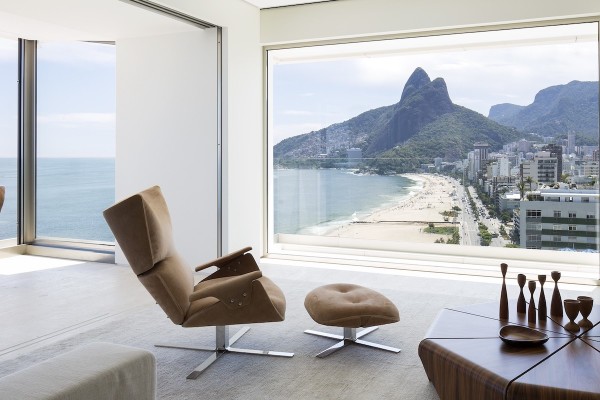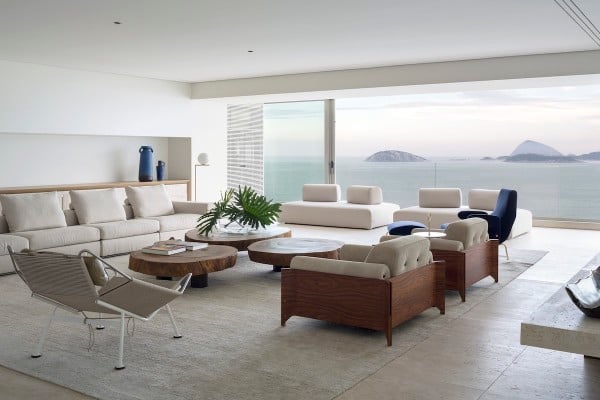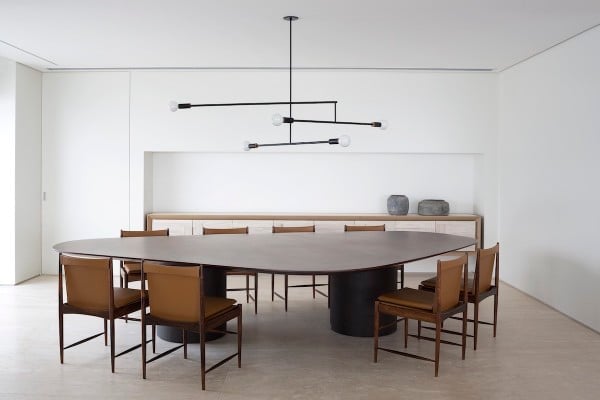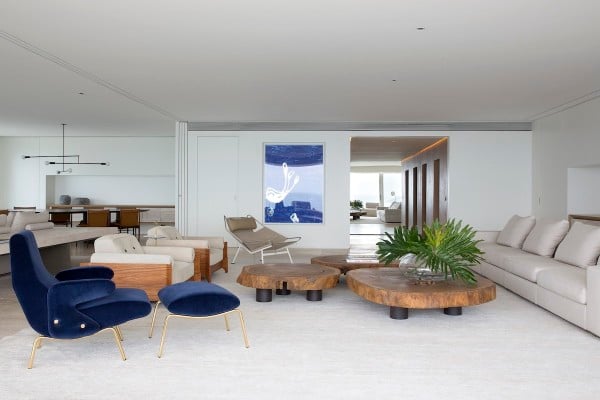 The interior features Travertine Navona stone flooring and metal masonry. The living areas are highlighted by earth-toned ceramics offset by comfy couches and blue artwork, while the bedrooms are warm and finished with oak furnishings.
---
---
There's a mixture of Brazilian furniture and internationally sourced decor throughout the home, with Arthur Casas providing a number of pieces from its own collection, including the amorfa table, the belly lampshade and the willys sideboard.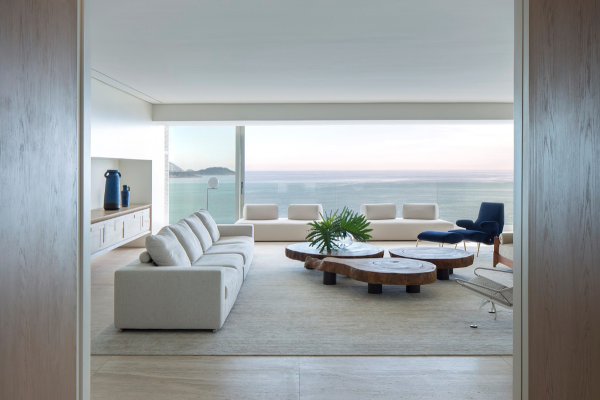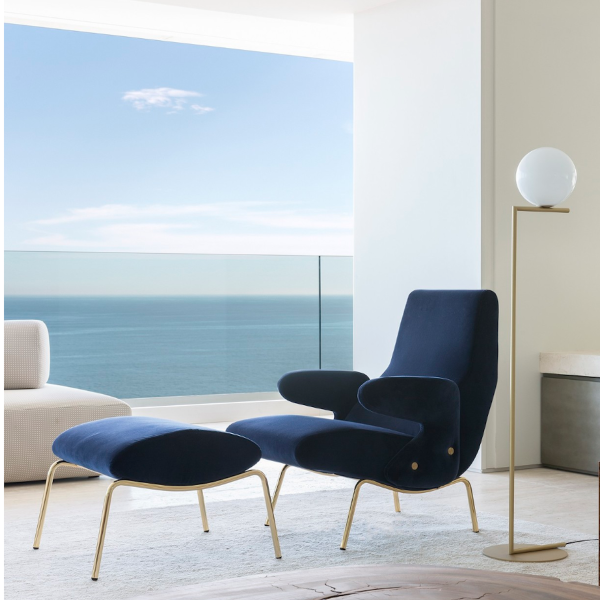 A number of discreet sliding doors are also built into the home allowing both more privacy and the chance to combine rooms to create greater space for entertaining.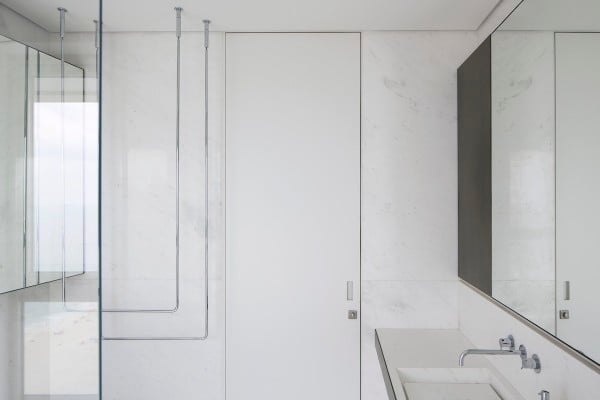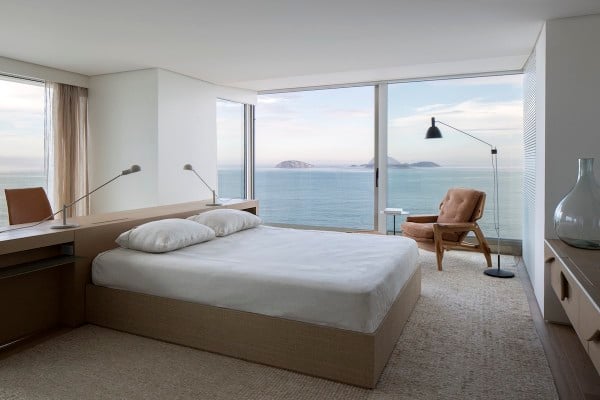 Check out the full project at arthurcasas.com, then have a suss of Atelier Monolit's incredible elevated beach house.
RELATED: Hyde + Hyde Architecture channel the perfect house for a photographer