One Brisbane development is about to become an architectural trailblazer for Australian skylines. Slated for completion in mid-2020, a Skystand will soon offer views like none other of the Brisbane Cricket Ground.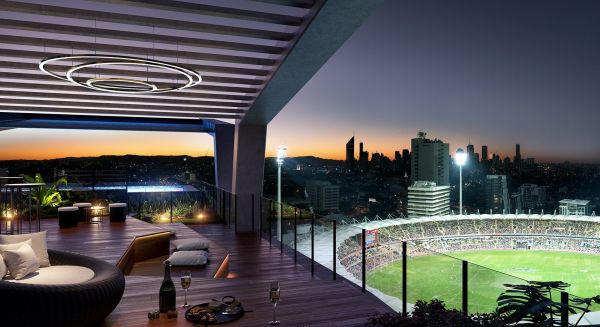 This rooftop terrace will find itself nested on top of the Silk One apartments in Woolloongabba's Trafalgar Street (which aren't half bad either). Here, residents can enjoy unobstructed views of both cricket games and AFL matches throughout the year in addition to a few concerts down the line (Adele having notably played at the Gabba in 2017, with Taylor Swift scheduled to perform later this year). The beauty of it all? Never having to leave the comfort of home.
This sky-worthy timber deck won't just provide a pretty view, however. In addition to some prime real-estate amongst the clouds, it'll also come with some niceties. Check it: a dining and barbecue area to get a hearty feed on, big screen TVs in case you don't feel like looking out, sun lounges to laze out, all housed under a pergola. And if you think it stops there, you're dead wrong. As there will also be a pool, spa, and gym. Suffice it to say, there'll be more than plenty to pass the time.
---
---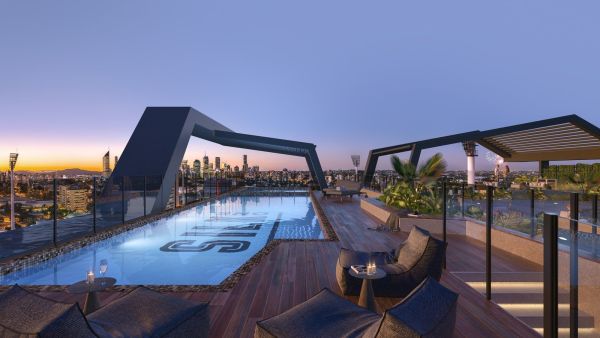 This Skystand may be the first of its kind, but it certainly won't be the last. With the area currently populated by brand new high-rises and construction sites that will eventually become brand new high-rises themselves, many may soon follow suit. Though there are major advantages of being first. Namely securing a good portion of the given view before anyone else can take it from you.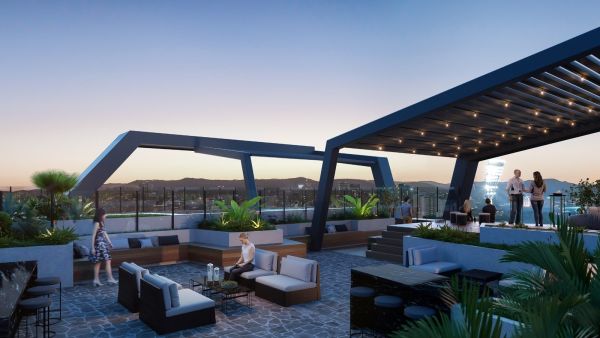 Find out more about the Woolloongabba Skystand here.