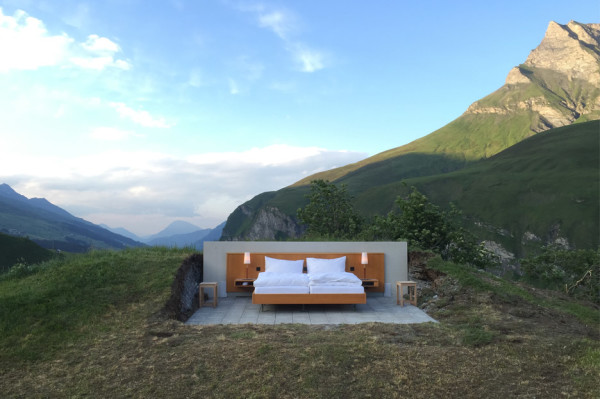 When you book a hotel room, it's fair to expect a bed and a bathroom…and if you're really lucky, a waffle robe and some slippers. These guys are really pushing the boundaries, quite literally. Your 'room' is a double bed set on the Swiss Graubünden mountains, no walls and no roof. If it rain, tough shit. Just joking, your 24hr butler will take care of it by pouring you a G&T and escorting you down to a nearby chalet.
Beds from $335. Book here.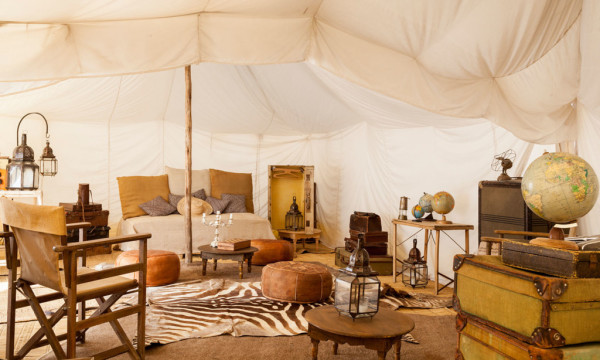 We get it, camping isn't for everyone. The sweaty claustrophobic tents and the polyester sleeping bags aren't high up on everyone's bucket list. This, however, is a very different scene. Being in the middle of the desert and all, you'd expect pretty basic amenities. However, the setup here is probably nicer than the majority of your bedrooms. To call this a tent is a real insult.
---
---
Tents from $280. Book here.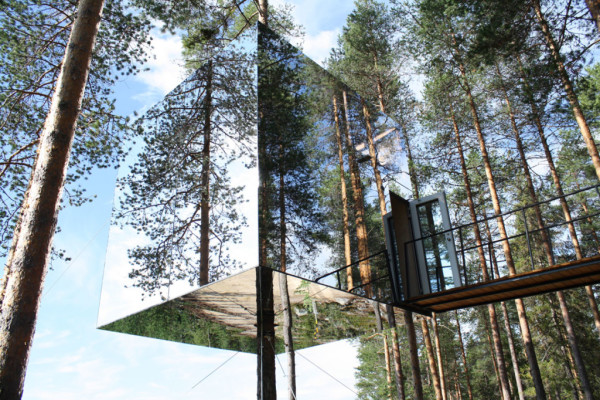 This is the type of place you'd think had been photoshopped. You'd be wrong there my friend, as something like this actually exists. It's called The Mirrorcube – a mirrored glass box suspended in the trees of Harads Woodland, Northern Sweden. A sleek build both inside and out. A classic example of Swedish design, putting IKEA to shame.
Cubes from $760. Book here.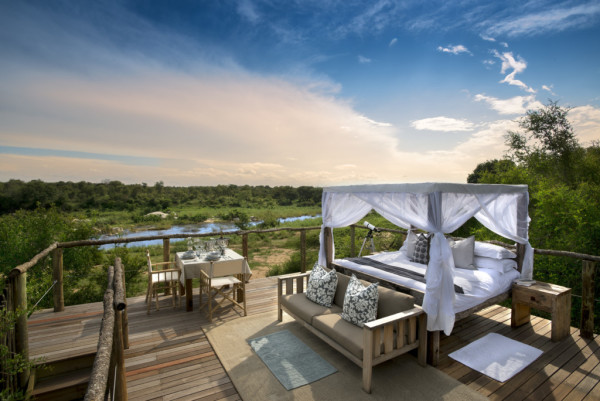 Well, this is just a whole different ball game from the tree-houses of our childhoods. A real upgrade on the wonky planks of wood in your back garden. We're talking luxury here. A proper bed, under the Milky Way, overlooking a watering hole on Sabi Sands Game reserve. Life doesn't get much better than that.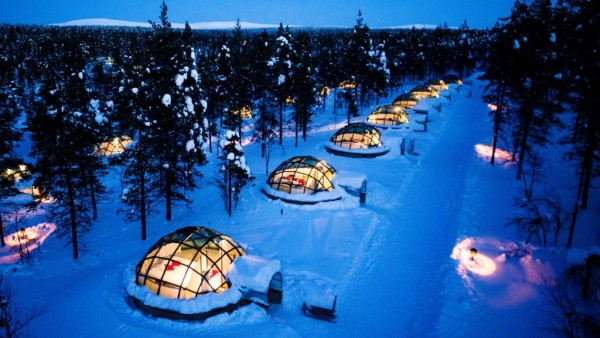 Whoever the legend is that design this, well done, very impressive. Viewing the Northern Lights from your bed is; one, a truly rare experience and two, extremely smug. If that's not enough, you can always spend the day ice fishing or on a husky safari. One thing's for sure, during peak season it can get a little nippy, just a cool minus -40 degrees Fahrenheit! Worth it for the Instagram right?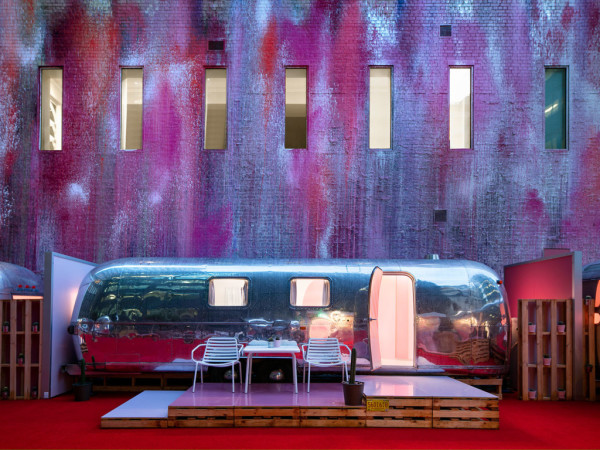 Last up, the airstreamers. The man behind this, James Fry, wanted to do something a little different with his multi-storey car park. He tossed around with the idea of a rooftop cinema but settled on six luxury 70's Airstream caravans in Melbourne's CBD. Each one shipped over from America and lifted via crane onto the roof. The interior of each trailer has a sleek, minimal but retro feel. Yes, it's a chilly time of year but that's no excuse, these streamers have heating. You can even get one with a hot tub. Pretty slick.
Caravans from $395. Book here
---
---