Beijing Duoxiangjie Architectural Design is responsible for the incredible "Eagle Rock Cliffs" hotel, one of China's most impressive modern architectural feats.
Located in the almost prehistoric Hunan province, the hotel is perched atop a number of undulating mountains. Divided into three sections, each building offers spectacular but unique views of the surrounding landscapes.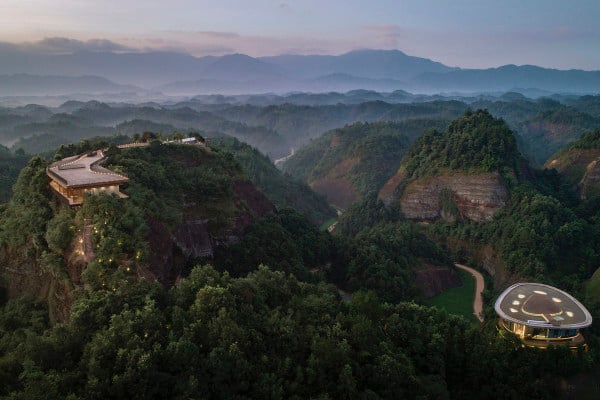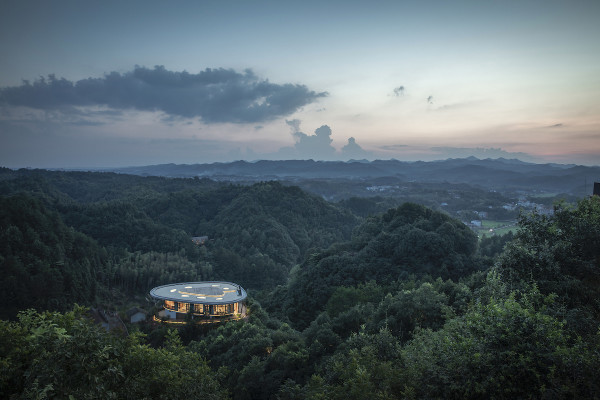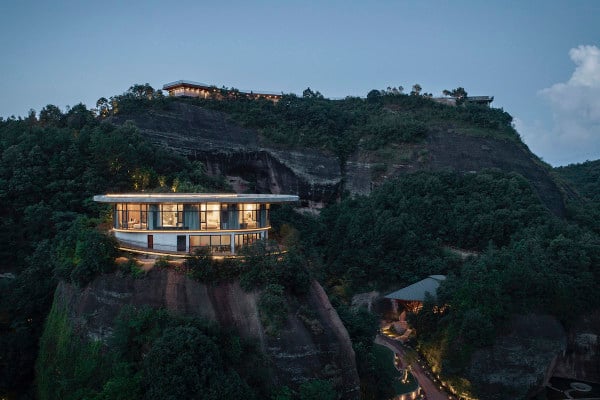 The dinghui is the largest of the aforementioned buildings at 45 metres in length and home to the hotel's most luxurious suites, with a curved pathway leading to an infinity pool.
---
---
The second section is the yanshang, an oval-shaped structure with more rooms featuring floor-to-ceiling windows and a rooftop wadding pool.
The third and final building is the ziyahui, an event space used for weddings, performances and conventions. The structure has a wooden roof with a large skylight and an oval-shaped courtyard.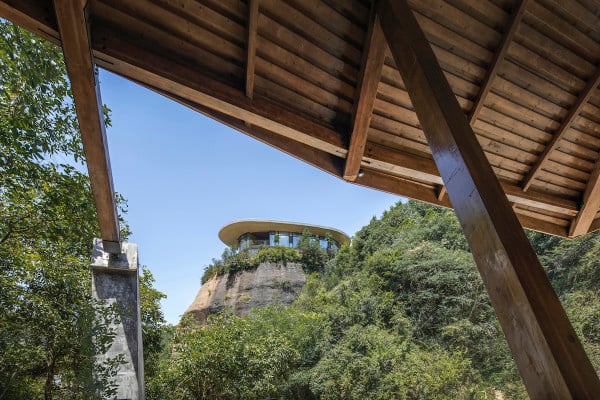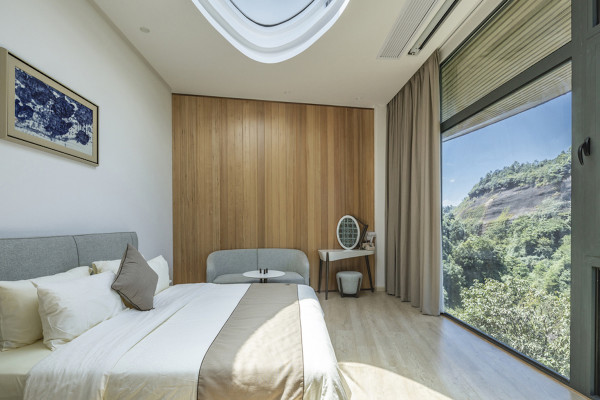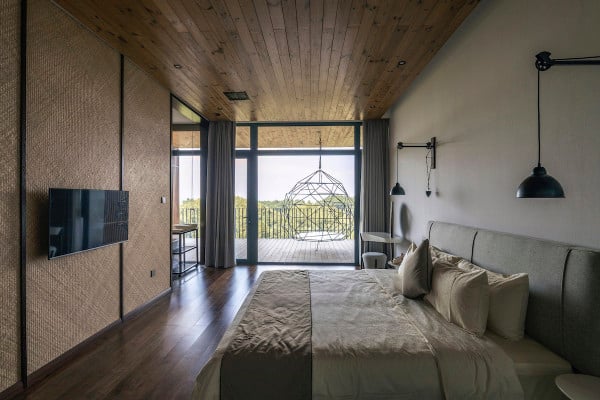 Eagle Rock's interiors are simple yet effective, with wood flooring, minimal furnishings and natural colours creating an open and warm space for guests. The hotel accentuates the relationship between space construction and natural topography and is intended to complement the beautiful mountain area it's built upon.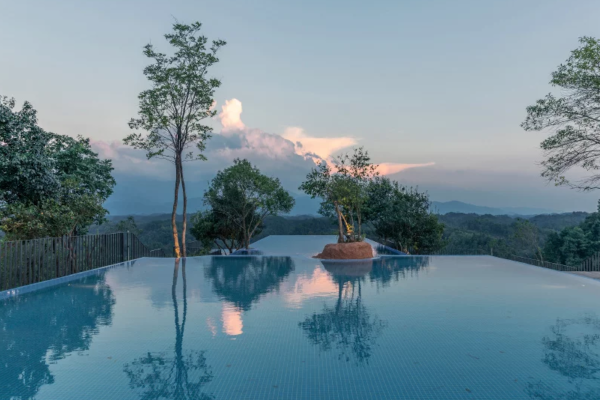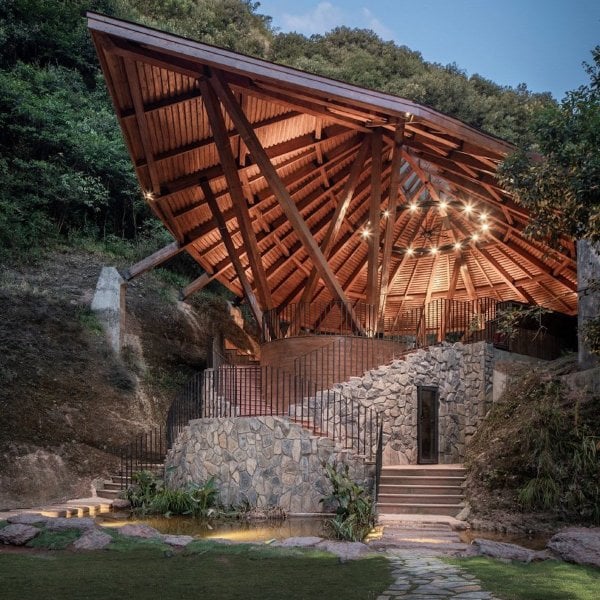 If you think the views look amazing from this hotel, be sure to check out this Rio De Janeiro penthouse with 360-degree views along with this isolated Norwegian cabin with insane mountain views.
RELATED: Modernist 'Skyscrape' apartments is a tranquil oasis atop Bangkok