Scandinavians are unparalleled for their progress in design and innovation. A masterful mix of traditional methods and state-of-the-art technology with a signature Nordic flare characterised the 700-plus exhibitors at Stockholm's Furniture Fair in February.
Industry individuals and companies alike flocked from all corners of the globe to immerse themselves in the latest trends of functional minimalism, restrained colour schemes and enduring aesthetics.
We spoke to Erna Walsh, CEO of KFive, Australia's office design pioneers, about the slickest set-ups and contemporary takeaways from her visit to the world's fastest growing design fair.
---
---
Sustainability
The driving trend of this year's Stockholm Furniture Fair is undoubtedly sustainability. A strong, positive emphasis is on recyclable materials in an effort to reduce needless waste in a corporate environment. The Patch stool by Axel Bjurstrom and Mia Cullin embodies this imitative entirely, each fabric cut-off being 100% individual from previous upholstered chairs. You'll have a signature product and your environment concerns can rest easy.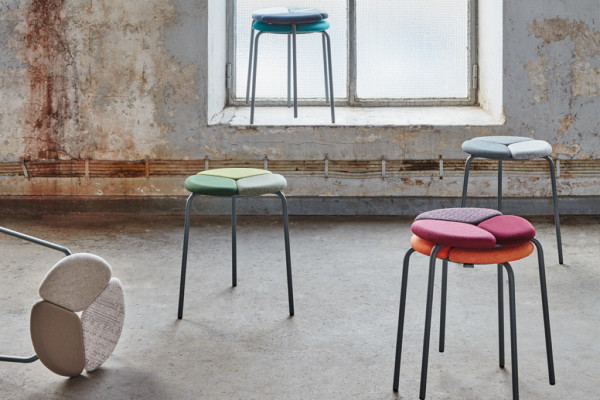 Acoustics
The movement for accommodating acoustics into office design was more prevalent than ever at this year's exhibition. Acoustic management is growing fast to mitigate annoyances like workplace noise and simultaneously humanise the working space.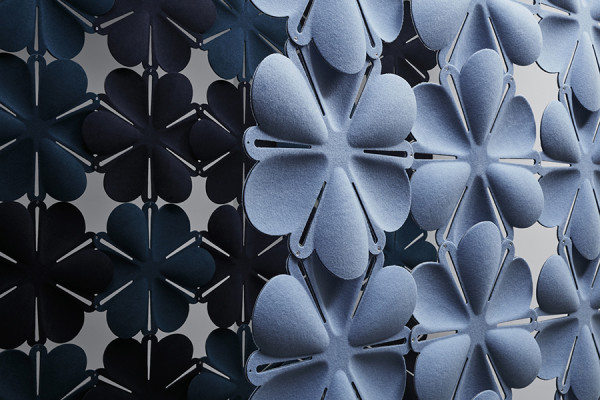 Hanging partitions, like the Airbloom above are designed to absorb sound and can effectively construct rooms within rooms. They can similarly be affixed to walls and are coated in soft, calming colours for maximum effect.
Minimalism & Sensuality
Developed by influential designer Karim Rashid, Skandiform's 'Phaze' armchair is sculpted to embrace the sitter yet still provide ample personal space. Its simplicity and cosiness is formed from as few pieces as possible linking together to create a gentle and inviting shape.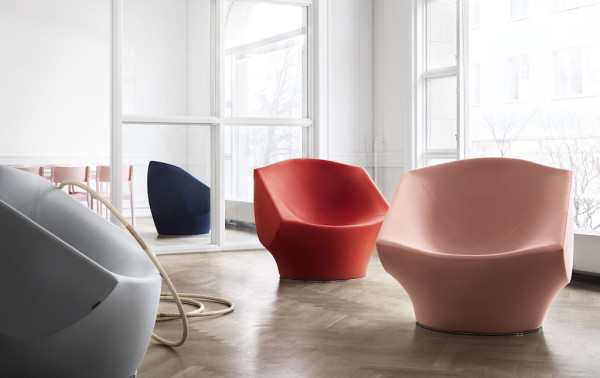 Technology & The Human
Furniture is finally catching up with biology. There has been a paradigm shift, where designers now aim to craft their products to the customer, in an effort to keep the best human form possible. A prime example would be Kinnarps' 'S Collection' from Martin Stol, which pioneers the latest Synchro Torsion System for optimal ergonomic posture.
Experimental & Innovative
Redefine the concept of creative meeting environments with Roger Duverell and Ola Giertz's 'Mr. T Stool' concept. It's adaptable and functional in multi-use small spaces.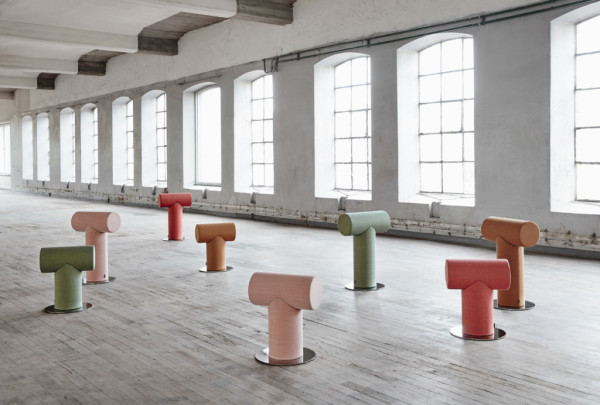 The Outdoor Office
Offices are doing everything they can to "to create healthier, happier working lifestyles and inspire creativity," as Erna tells us. Eccentric and elaborate ideas are commonly seen in many contemporary company offices around the country, although almost none of them have considered an entirely outdoor office. "Light, sunshine and fresh air affect the way people work, boosting mood and motivating people to achieve more." From individual items to full office arrangements, the outdoor office concept is definitely one to watch out for here in Australia.
---
---
Pantone Colour of the Year
Greenery – Pantone 15 – 0343. This colour reflects the Stockholm Furniture Fair's ongoing theme of sustainability and taking care of the Earth. A little less radical than an outdoor office would be a colour that makes indoors feel like outdoors.