Norwegian architect Viktor Sørless has been enlisted to create this stunning one-off home on the edge of Denmark's pristine coastline.
Inspired by French-Polish film director Roman Polanski's 2010 thriller The Ghost Writer, the raised cross-shaped abode is a sustainable, modern summer residence offering breathtaking views of the Danish countryside.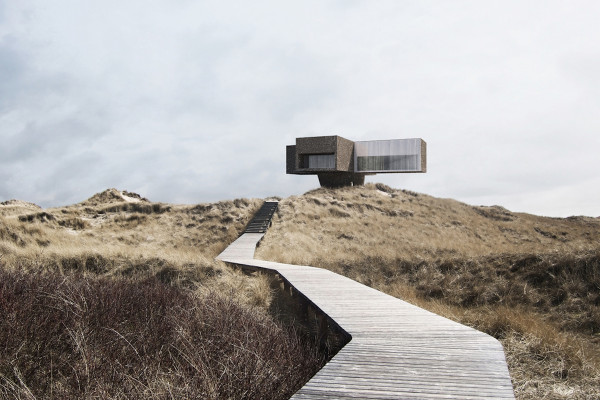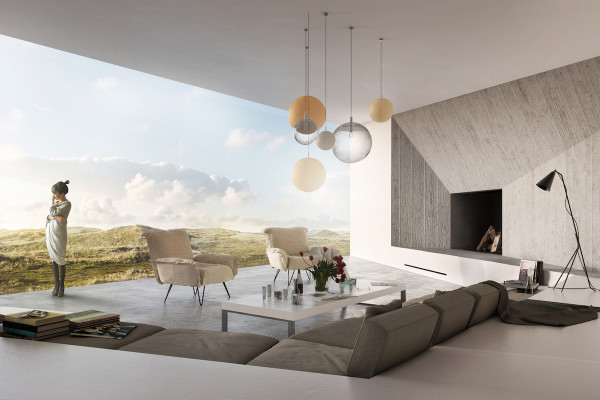 The design was commissioned to showcase the four cardinal directions; north, south, east and west, with light touted as the fifth cardinal direction.
---
---
The significance of light entering the structure is an important commodity in the home's design. The amount of light that enters through the large glass windows is ever-changing and intended to create a cinematic atmosphere throughout the space. Heavy curtains, representing the element of wind, have also been installed so the owner can change the atmosphere of the home to their liking.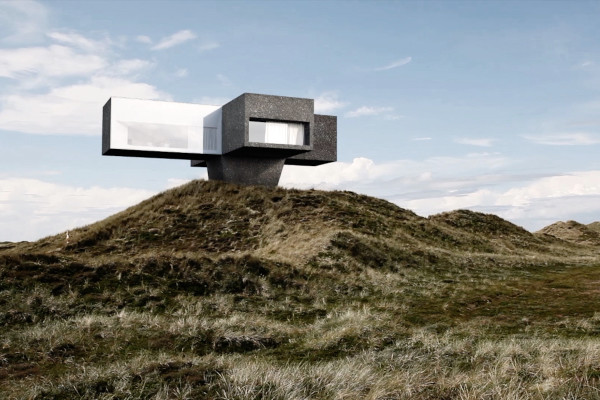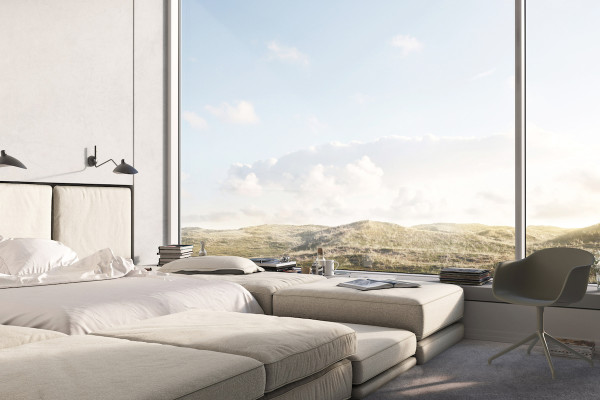 Entry is via a gallery that houses an elevator and takes the owner to the upper level. That same floorplan includes four bedrooms, a living and dining room, a kitchen, bathroom and balcony.
The huge floor-to-ceiling windows provide outstanding views while the interior is moderately furnished with natural, pale colours reflecting the soft hues of the surrounding landscape and the exterior of the building.
RELATED: China's incredible 'Eagle Rock Cliffs' hotel offers spellbinding mountain views