Defying gravity and pushing the boundaries of boxy minimal design, the House for a Photographer from Hyde + Hyde Architects is the ultimate forest hideaway for a lover of the arts.
The structural overhang is taken to the extreme at the front of the rectangular home, which protrudes above the driveway and garage in a spellbinding manner. Design inspiration is taken from the shape of a pinhole camera and was built using concrete, timber, red oxidized steel, and large panes of glass.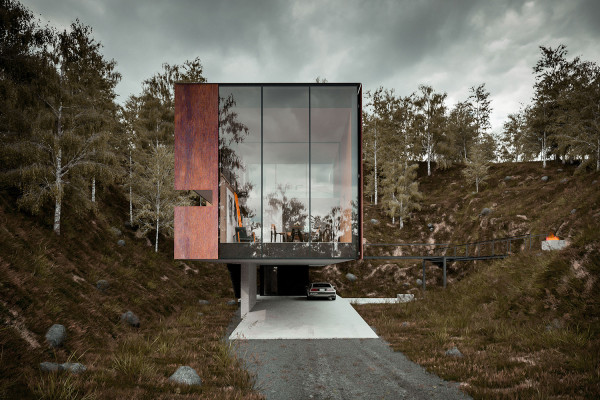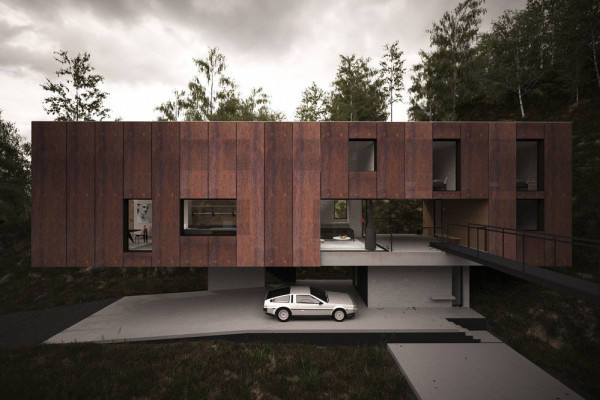 The four-bedroom property is nestled in an abandoned quarry on the edge of the Brecon Beacons National Park in the United Kingdom.
---
---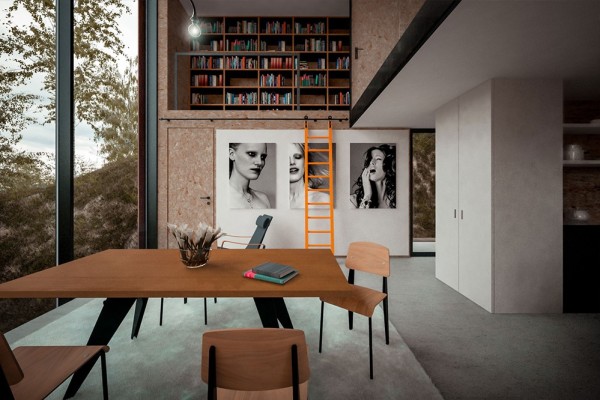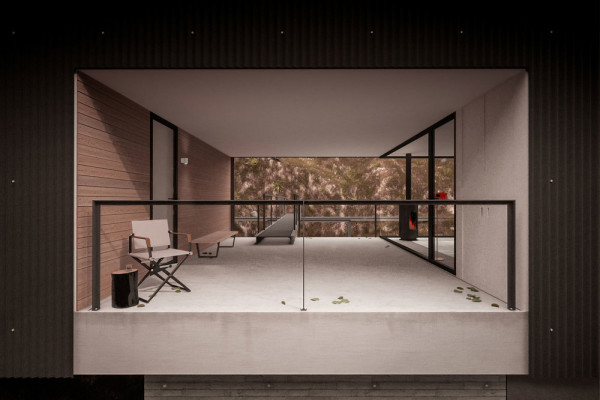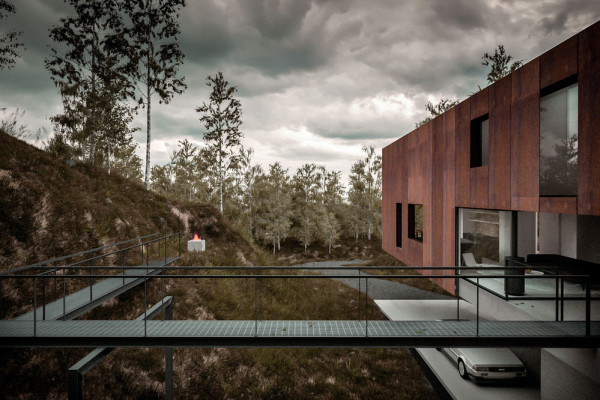 The lair is a creative's dream abode, featuring a darkroom photo lab, a library with a secret outdoor cigar room, and a slim external bridge that links to an elevated outdoor fire pit.
You can view the full project at hydearchitects.com, then take a look inside Cristiano Ronaldo's $2.3 million holiday villa in Marbella.
RELATED: On The Market This Week: Cliffside Vaucluse Lighthouse Cottage