Forget about the Great Wall, China now has the world's first underground hotel and it's a sight to behold. Opening later this month the InterContinental Shanghai Wonderland took over 10 years to become a reality by way of 5,000 architects, engineers, designers, and labourers involved in its construction.
Built in the pit of an abandoned quarry in the Sheshan Mountain Range about 35km from Shanghai, 16 of the hotel's 18 floors are below ground. The top floor is covered in beautiful gardens while guests can view the glass-encased artificial waterfall that plunges 88 metres from any of the 383 five star rooms making up the complex.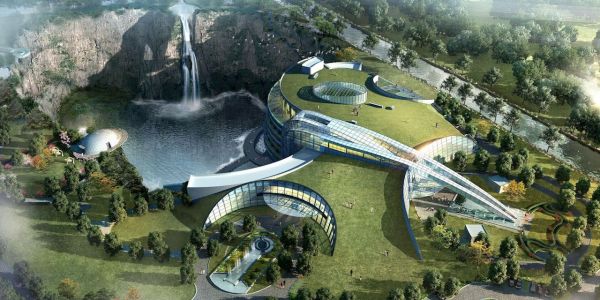 Two floors of the hotel are located below ground where a massive 33-foot-deep aquarium and fine dining restaurant can be visited by guests, with a leisure centre and swimming pool also part of the hotel's full package. Not only is the Wonderland an impressive feat of architecture prowess from British design company Atkins, but it's also notable for its environmental impact, creating its own power through geothermal and solar energy.
---
---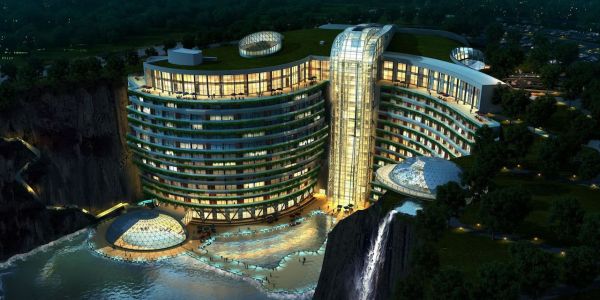 While room prices are yet to be announced there's no doubt they won't be cheap. You can keep up to date through the hotel's official website.