Architecture probably isn't the first thing that comes to mind when you think of the East African nation of Kenya. Alberto Morell has pushed all expectations, inserting this strong geometric construction amongst a natural African context.
It's been dubbed Dalton House; sitting on three acres of land between the Indian Ocean and mangroves in Kilifi, Kenya. The coastline is known for its warm weather and humidity, so the house has been positioned to ensure the elements naturally ventilate the property throughout.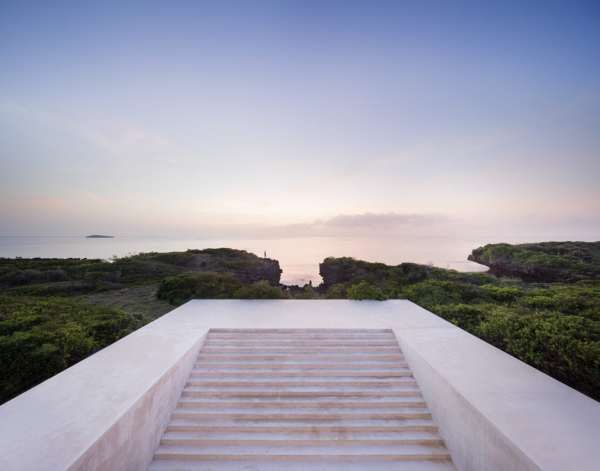 The primary feature of the house is the 32 ft wide staircase which serves as the main access point for the home. In pictures, it's hard to grasp a sense of scale for the structure, but for your perceptive, the width of the entrance is about two-thirds the height of Los Angeles' Hollywood Sign.
---
---
The common areas are located on the ground floor; the dining and living room, the kitchen and the guest rooms. On the top floor, you'll find three small apartments kitted out with a kitchen and bathroom in each of them.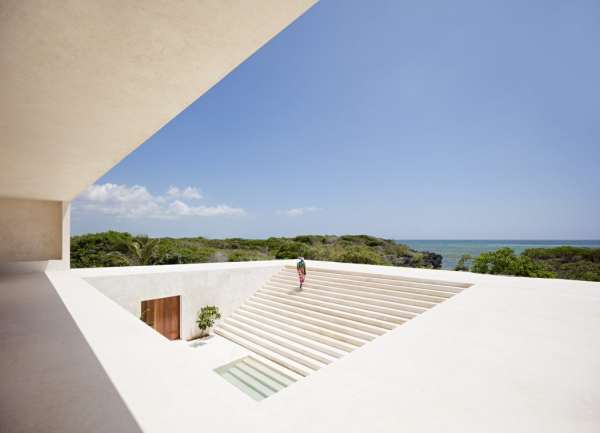 The house is built using easily accessible local materials – concrete slabs and coral stones from a nearby quarry. The floors, walls and stairs are finished with a clean, soft resistant finish called stucco, made by the local people. All woodwork, doors, and windows are made of 2-inch thick mahogany and are carved with geometric mosaic patterns.
Controversial modernity in true form.