"It's about architecture, it's about the art of gathering, it's about turning our phones off, making a fire, pouring a drink and reconnecting with the simpler and more important things in life." – GreenSpur Architecture.
If you're like me, the world's digitisation and obsession with the online domain is becoming a little worrying. I've begun to dream of far-removed rural cabins that take me back to more human roots. I've begun to dream of places like Lost Whiskey Concrete Cabin.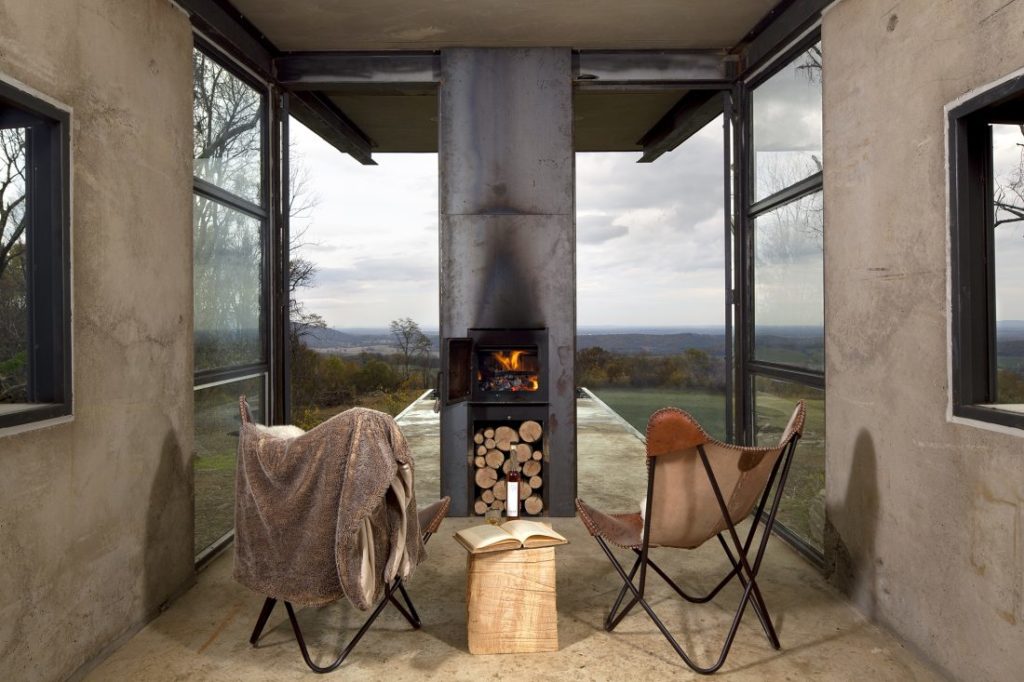 Situated just an hour away from the American capital, the cabin pokes out of the rocky Appalachian Trail. Views include 50 acres of bare, public-owned land as far as the eye can see. Pure and simplistic natural greenery. The Lost Whiskey Concrete Cabin is a product of its surroundings and the greyish concrete fits nicely in to the raw terrain of country.
---
---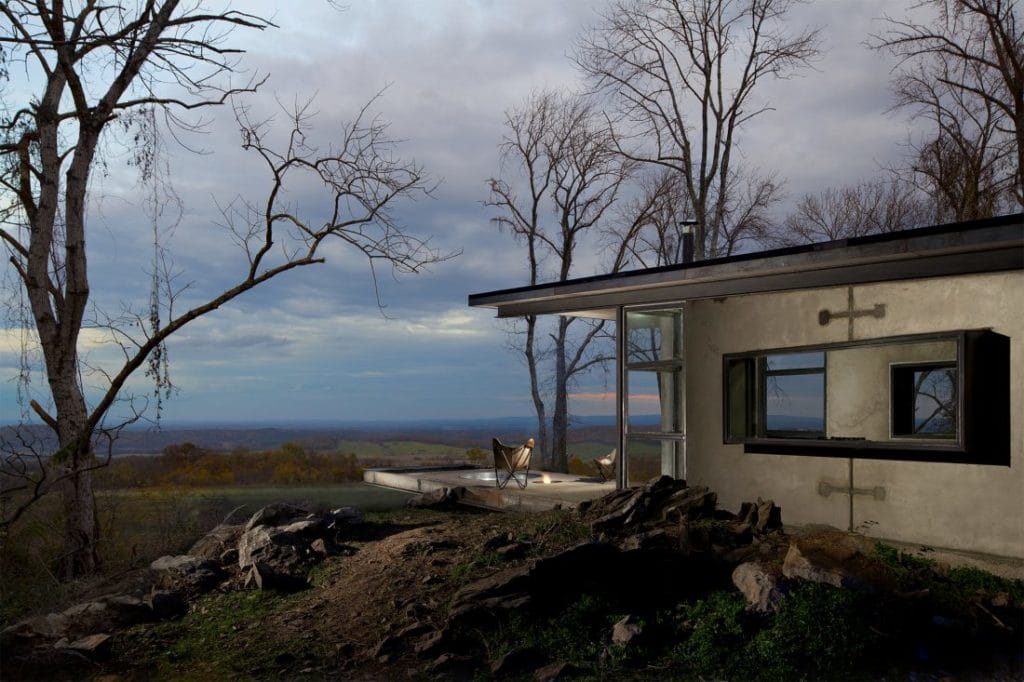 From the outside looking in, the Lost Whiskey Concrete Cabin might remind one of an apocalyptic escape house. And, from an outsider's perspective, that is the very appeal of the home. It's 160 square-feet of the bare necessities – kitchen, bathroom, bedroom, and of course, viewing deck. Fire pits and a fire place come standard as the winters of Washington D.C. can be considerably harsh.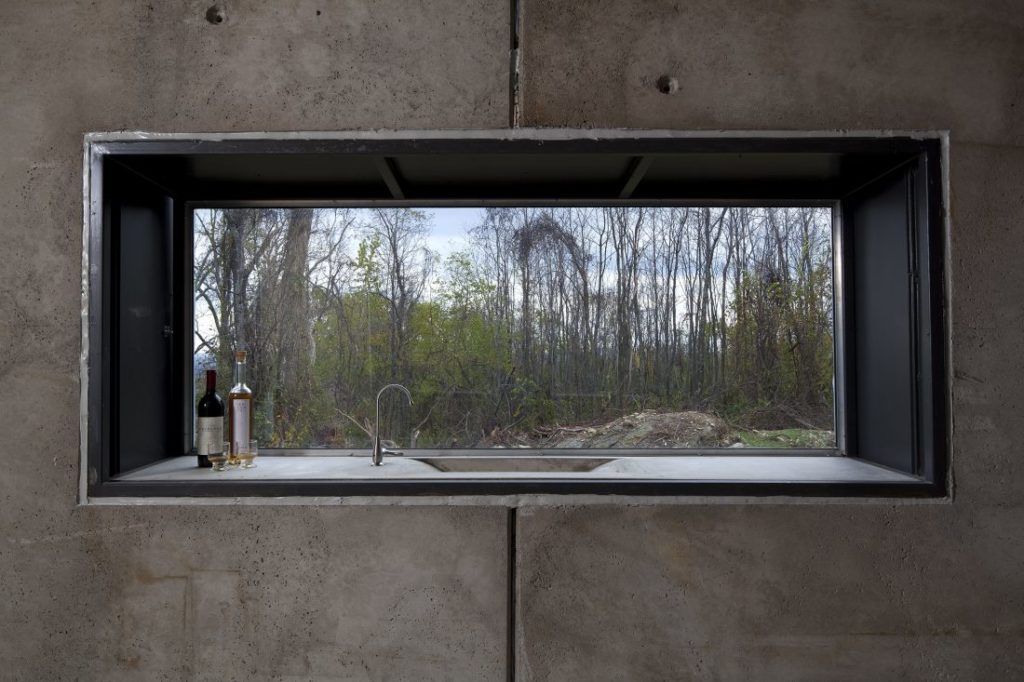 Concrete, timber, metal. These are the three elements that embody the minimalistic beauty of Lost Whiskey Concrete Cabin. And just like a fine rye, the cabin leaves inhabitants with a feeling of fullness and warmth. The home is precise and only exposes the notes and accents it needs to in order to give a wholesome, hearty experience. A few activities of choice here may or may not be limited to:
Chopping wood.
Reading fine literature.
Writing a novel.
Discussing philosophy.
Whiskey-tasting.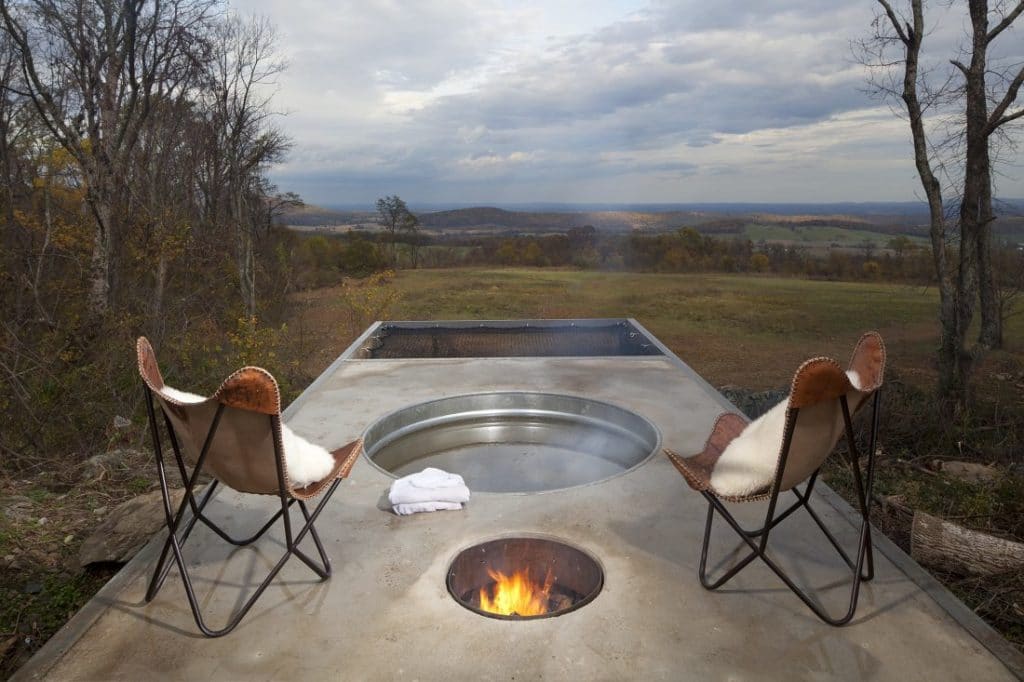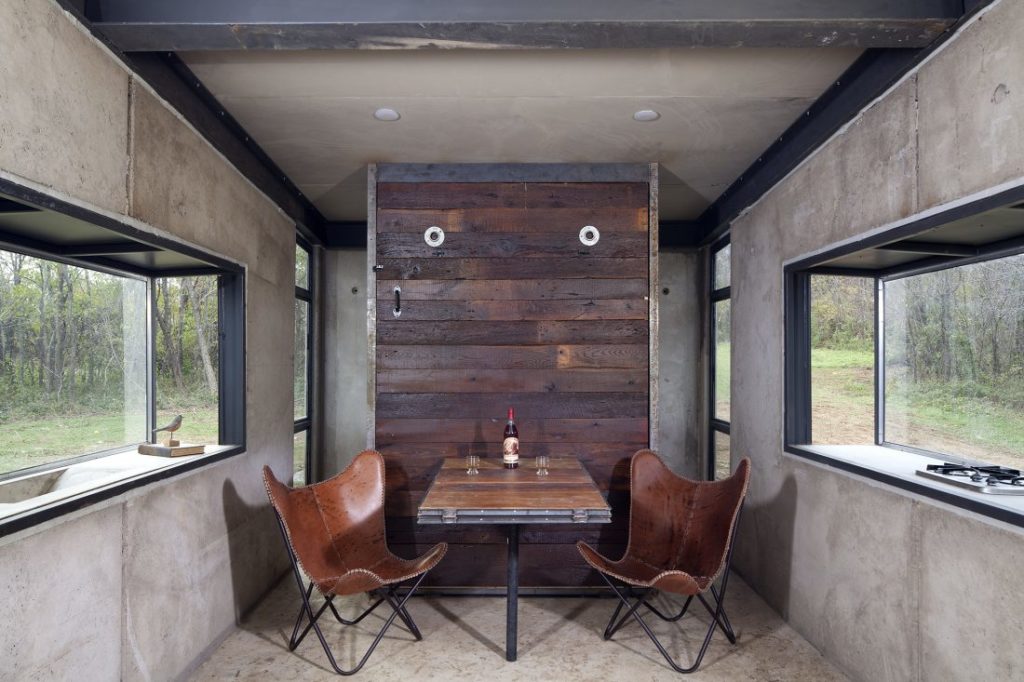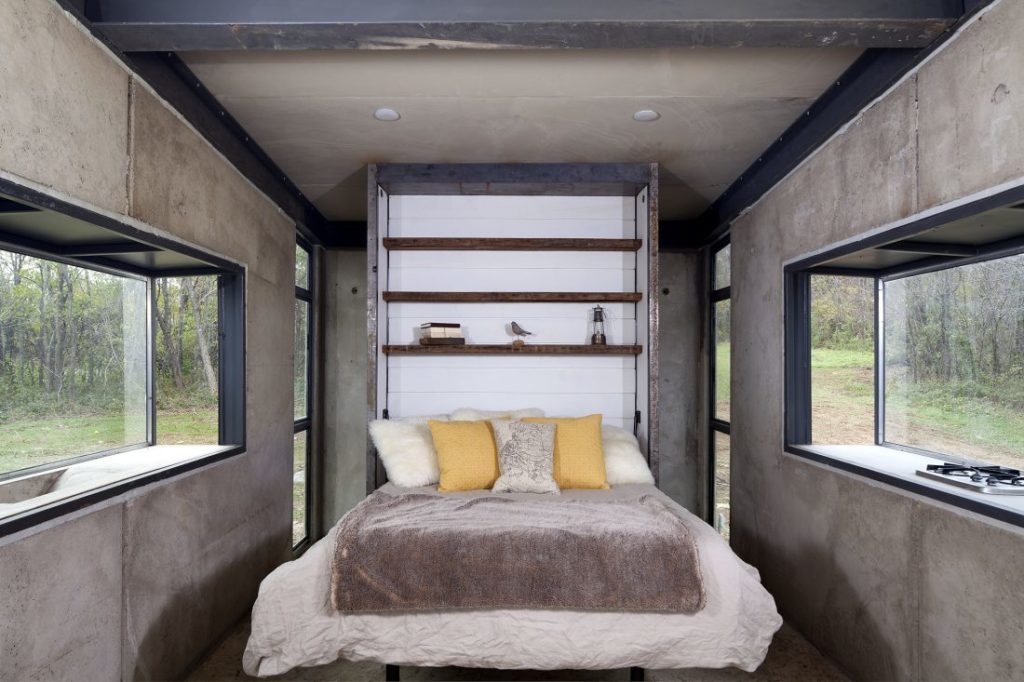 For more information on Whiskey Concrete Cabin, or to check out the rest of GreenSpur's eclectic collection of architectural daring, head to their website. If you're looking to further isolate, get to the boat access only beach cabin.