Let me set the scene. You're a successful, young professional with a penchant for the finer things in life. Sophistication, subtlety, luxury… it's practically in the air you breathe.
But above all else, you love your motors. So much so, in fact, that you need a grand total of six car spaces – with a dramatically cinematic entrance. That's where this insane Toorak mansion with a certain Thunderbirds-esque flair comes in.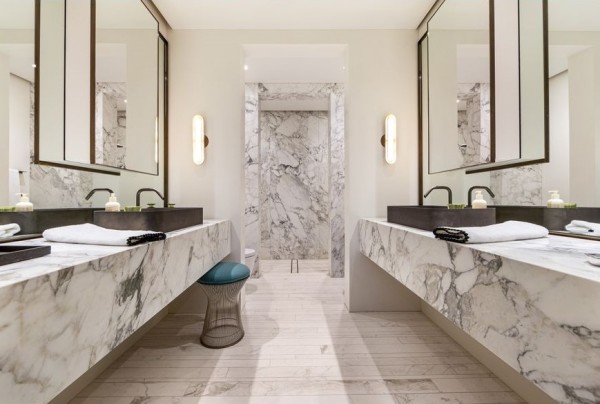 First off with the basics. This property comes with three bedrooms, three bathrooms, a pretty tasteful kitchen, and an even more tasteful lounge room. From the mind of the renowned interior designer, Fiona Lynch, highlights include the incredible use of marble in the bathroom, as well as the masterful activation of space everywhere else.
---
---
Out the back, there's an outdoor area and pool that's practically made for entertaining. But that isn't to say the rest of the mansion isn't made for entertaining. As the photo gallery below will tell you far better than I ever will, there's ample opportunity to give the built environment some love and appreciation with a few social shindigs. Now, onto the feature, you actually came to hear about…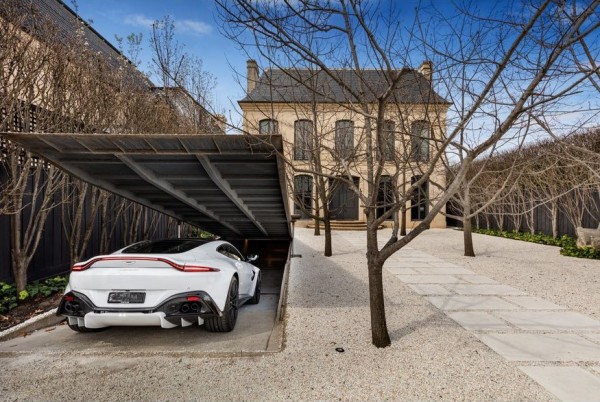 As the old saying goes, boys love their toys. And where better to stow away a few shiny vehicles than in this expansive basement garage which – although is advertised to fit six cars – can, in fact, accommodate for up to eight. The headline-making feature of this entire aspect, however, is the hidden entrance to said garage. Hidden entrances are just inherently cool no matter what the circumstances, but this one kicks it into high gear by having the ability to submerge into the bloody ground.
7 Ottawa Rd, Toorak is being advertised through Kay & Burton with price expectations of $11.2 – $12 million.
RELATED: On The Market This Week: A $5.8 Million 'Mad Men'-Style Sydney Penthouse.