Bloomberg is one of the biggest financial companies in the world, providing media, data and software services to most of the world's markets. To facilitate a lot of it, they distribute a tool called a a Bloomberg Terminal, a workhorse that provides super accurate data and news straight from the markets. Costing around US$30,000 a year, it's plethora of features is essential for the day to day work of those on Wall Street. Stock quotes, financial analysis and an instant messenger are all included, accompanied by a lesser know function appropriately named 'POSH'.
It basically operates as a classifieds listing services exclusive to Bloomberg Terminal users, akin to something like Gumtree or Craigslist. But instead of second hand couches or scalped concert tickets, 'POSH' sells whatever a high-powered Wall Streeter needs to sell and as you'd expect, the items often reflect their extravagant lifestyle.
Below are a few current listings that will blow your mind, a ridiculous compilation of stereotypical wealth. It's bloody awesome.
---
---
An Italian Castle
Price: €16,500,000 ($A24,923,175)
Located in the province of Calabria, this 'medieval castle in the mountains' has spectacular views of the sea, a pool, olive orchard, vineyard, and even a working dairy farm with 30 cows on 100 acres (40 hectares) of land.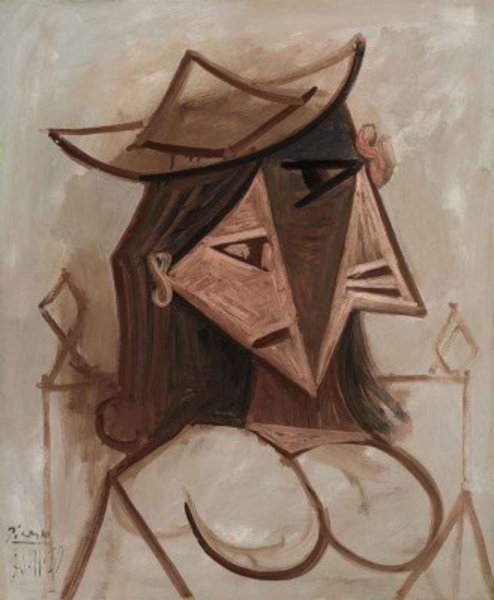 An Original Picasso
Price: $US100,000 ($A128,766)
Cop a classic 1962 Picasso for your living room, part of a set of 50 dedicated to his wife Yves.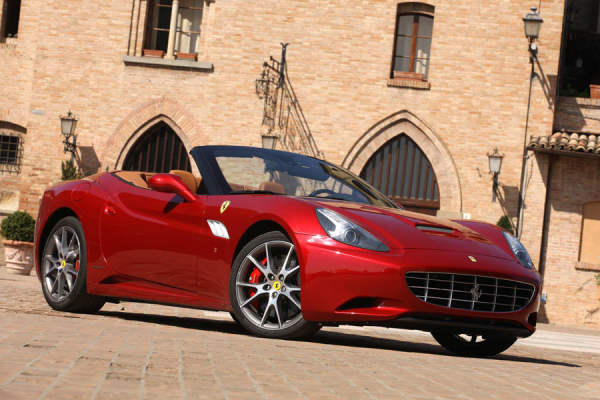 2012 Ferrari California
Price: £109,995 ($A185,116)
This is a pretty good scoop, especially considering the starting price of the company's 'entry-level' car is usually $US198,000 ($A254,957 plus whatever godforsaken luxury car tax is tacked on). This 2012 model, in classic red, has just 12,000 kilometres under its hood and is cheap as chips.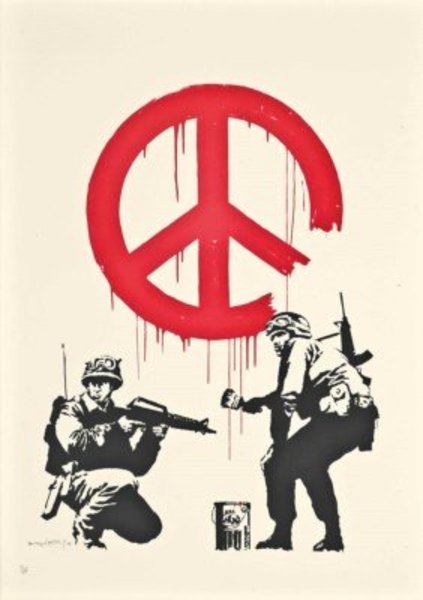 Art By Banksy
Price: £10,000 ($A16,829)
---
---
Even people in finance are obsessed with the anonymous artist's work, with this unconfirmed original 70x50cm Banksy CND Soldiers unsigned screen print up for grabs.
Lehman Brothers Souvenirs
Price: £1,800 ($A3029)
More ironic than epic, you can purchase a 15x2cm 'Flow Credit Trading' sign from the former Lehman Brothers office to bless any of your future transactions with some 2008 luck.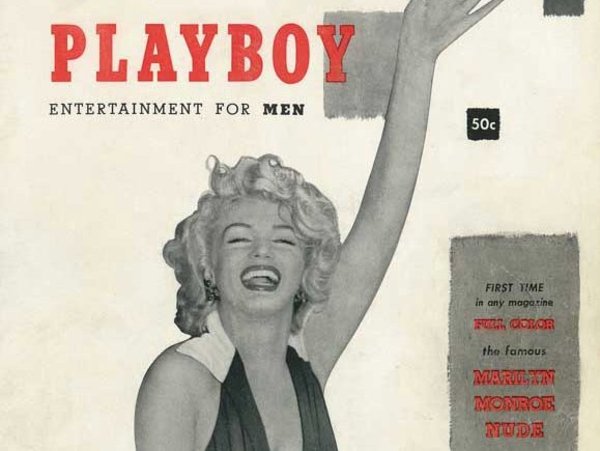 1966 Playboy Cover
Price: £1,000 ($A1,683)
This collectible cover from a 1966 issue of Playboy was posted earlier this week after Hugh Hefner's death. The seller says the 63.5cm print is two of 100 and comes with a certificate of authenticity.
Louis Vuitton x Supreme Wallet
Price: $US1,750 ($A2,253)
Buy a piece from the sold out collaboration, a great way to store your leftover money after dropping nearly $2,300 on a wallet.
***
---
---
Loving the opulent Wall Street lifestyle? Check out Jordan Belfort's former apartment here, Bobby Axelrod's top clothing picks here and some epic Ferrari's here.