Montreal-based studio Thellend Fortin Architectes recently completed a 490-square-metre greyscale and woodwork chalet outside of Quebec City in Petite-Rivière-Saint-Francois, a small municipality close to the popular Le Massif ski resort.
The chalet, named Long Horizontals, is comprised of a series of combined units nested into a hill overlooking the Saint Lawrence River estuary to the south.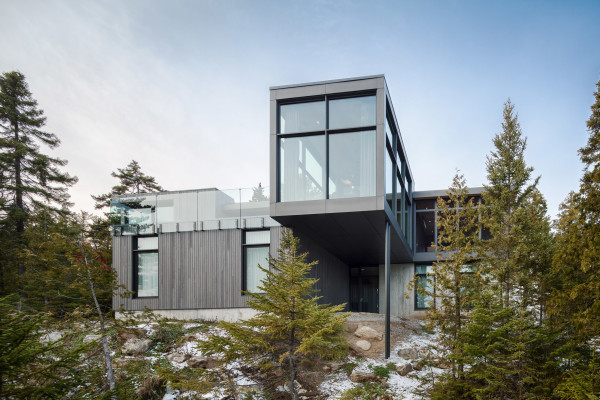 The building is coloured anthracite grey with complementing wood and panels that subtly blend into the forested setting. Architect Louis Thellend stated that the "monochrome palette was designed to offset the natural surroundings, which are snow-white in the winter and forest-green in the summertime".
---
---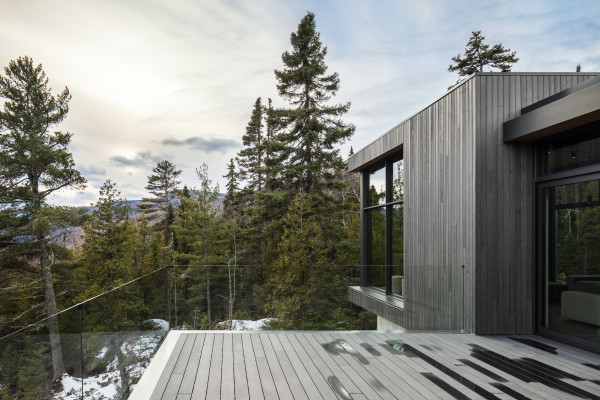 The residence is punctuated by large concrete chimneys housing wood-burning fires rising up between different units of the elegant modern building.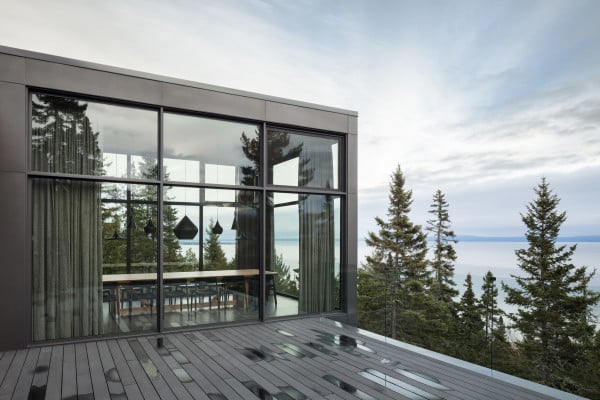 "Because the site is located on a strong slope, we wanted to express massive concrete volumes to anchor it to the site, like pillars," said Thellend. "These concrete volumes rise above the long horizontal bands to balance out the overall massing."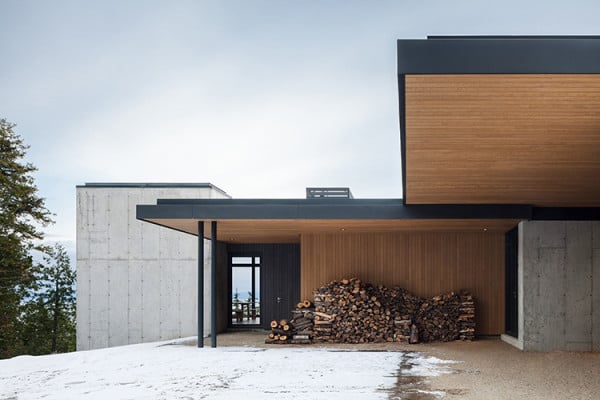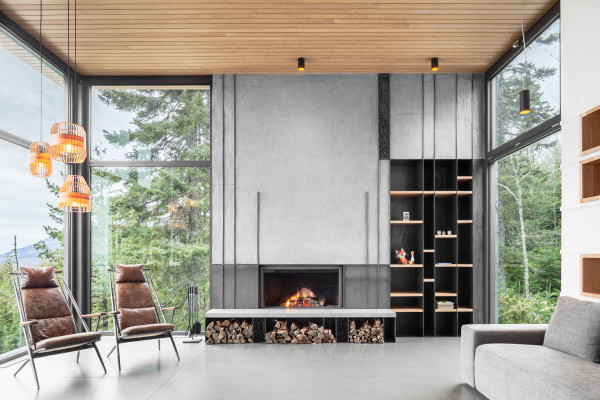 Long Horizontals' interior features woodwork more pale in colour and bright white walls to make the residence bright and welcoming.
The residence has an upside-down arrangement, making the main living areas situated upon the top to gain the best views of the river. The bedrooms are located downstairs and partially sunken into the slope.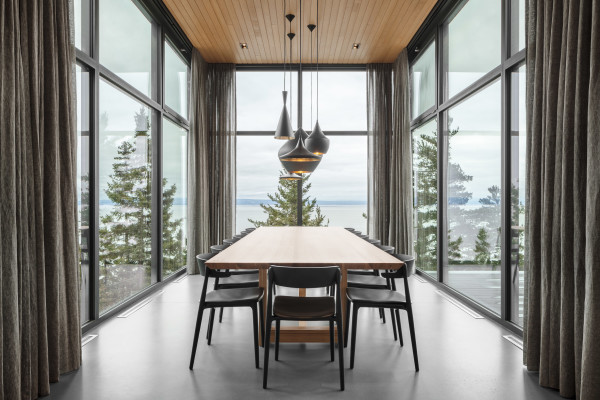 The dining room, featured here, occupies a stilted unit that protrudes out from the side of the house, towards the landscape to the south. Floor-to-ceiling glass walls encase three sides to offer dramatic views from the 14 guest table.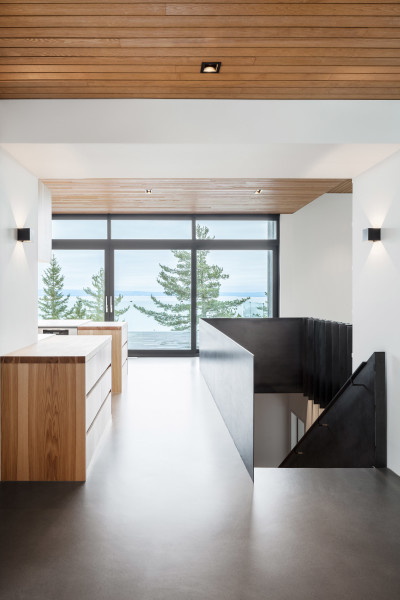 A black metal staircase leads to the master bedroom, two bedrooms with their own en-suite bathrooms, and two kids bedrooms that share a washroom, all laid out around a children's playroom with a door providing access to the outdoors. Other amenities on this level include a wine cellar, laundry room, and plenty of storage.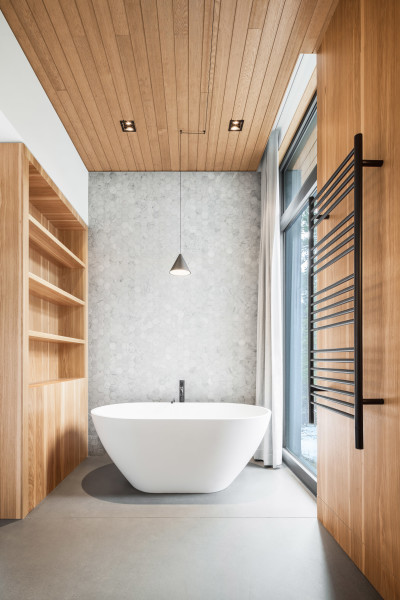 To see more pictures (and read more, if you understand French) check out Thellend Fortin's website.
---
---