When London-based collective Random International installed their immersive Rain Room exhibition in Melbourne last year, it quickly sold out for its entire seven-month run. Now, having relocated to St Kilda's rooftop Jackalope Pavilion, the unique cross-section of art, technology, and nature is staging a socially-distanced return.
As part of the high-concept art collection for the Mornington Peninsula's luxurious Jackalope Hotel, Rain Room will reopen at its new location on December 5th with tickets now available to purchase.
Created to "explore how human relationships to each other and to nature are increasingly mediated through technology", Rain Room is a 100-square-metre expanse of torrential rainfall that responds to guests' presence and movement, using motion sensors attached to the ceiling to create a dry area around each patron. The intended effect swallows guests and simulates stepping into the middle of an intense rainstorm without getting soaked.
---
---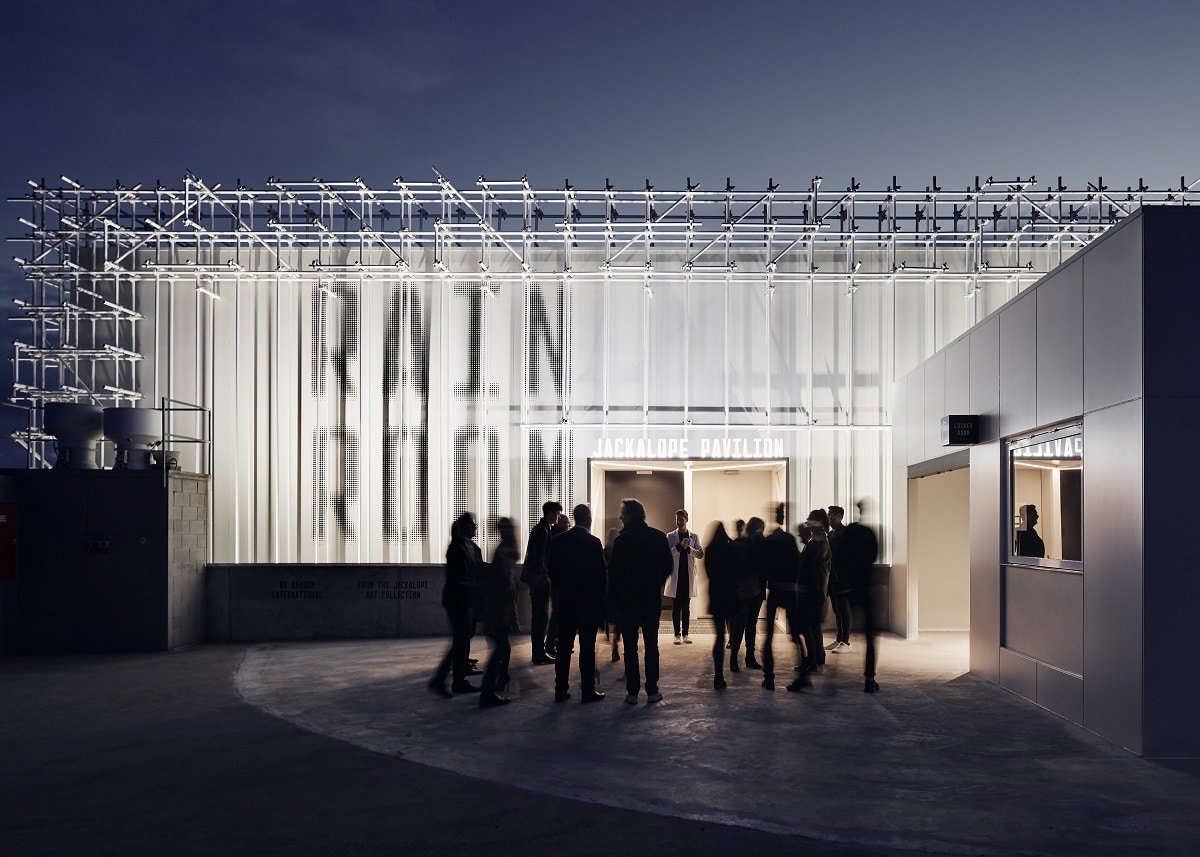 As per the current COVID-19 restrictions, only 12 visitors will be allowed inside the Rain Room during any single timed session, with the option to book private group sessions for $299. There will also be dedicated "child-friendly" sessions for those taking their kids along, although any age will be welcomed at general sessions as well.
"You could say that the Rain Room is a fitting piece in times like these," says Random International's Hannah Koch.

"Solitude is an essential component to health and well-being, and to us, Rain Room has the capacity to be an exercise in mindful meditation".
While being cocooned by motion sensors during an intense rainstorm is supposedly a "cleansing and contemplative experience", Rain Room also marks the first big art exhibition to open since the lifting of Melbourne's lengthy lockdown period. That alone should see the $29 tickets (adult pricing) being snapped up immediately.
Rain Room Melbourne will be located at Jackalope Pavilion on the corner of Acland and Jackson Streets, St Kilda. Opening hours will be from 10 AM every Wednesday to Sunday, with Thursday, Friday, and Saturday sessions ending at 9:45 PM (9 PM for Wednesday and Sunday).