From the creative mind of architect Roger Ferris comes a pool house that's partially buried and fully brilliant. Tucked away from the prying eyes of the world and almost seamlessly integrated within the natural landscape, the design – as Ferris himself notes – is intended to be subtlety manifest.
"The pool house is something you should discover," Ferris tells Architectural Digest.
"I just wanted… as little of the building showing as possible."
---
---
The initial plan for property owners Fiona Garland and Andrew Bentley was to build their main house where the pool house now stands. That was until they decided to purchase the property next door – because some people are successful enough to just do that on a whim – and realised the hidden potential to be found here.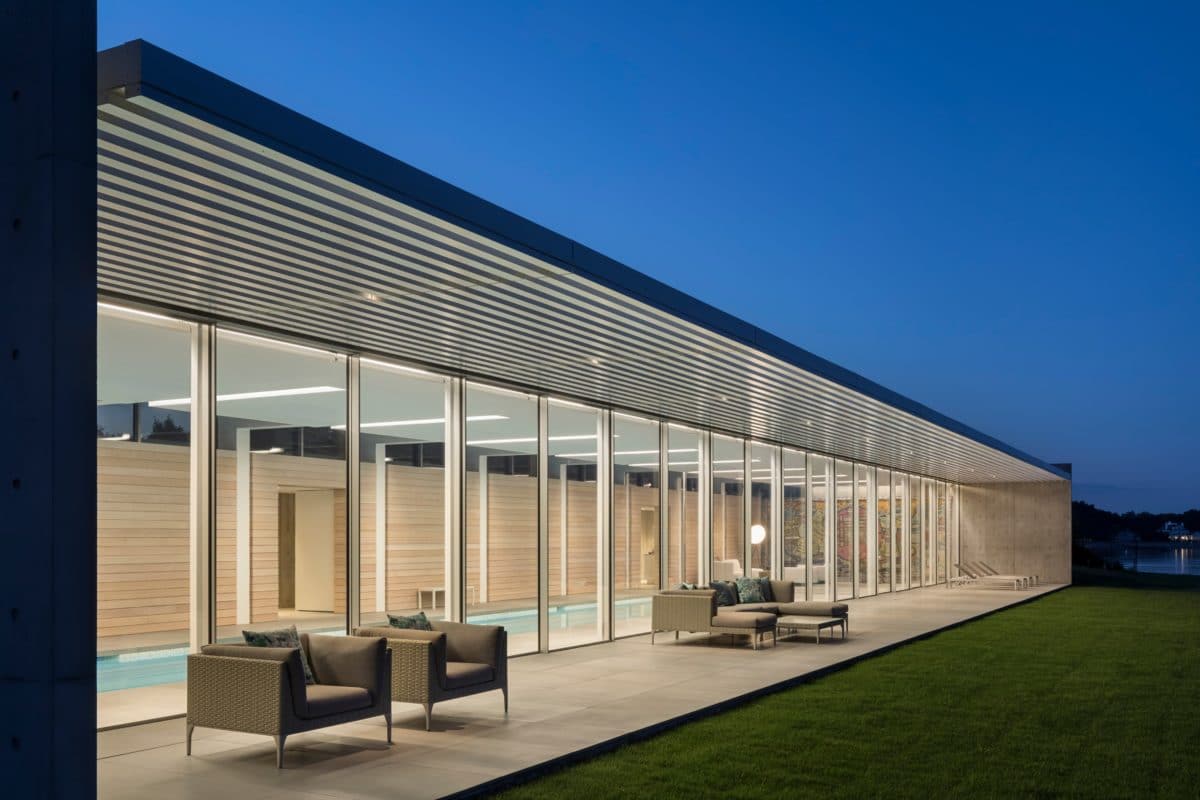 RELATED: This Glass Pavilion Housing An Indoor Pool Is The Very Definition Of Leisure.
Sheltering a 75-foot pool, this concrete and glass structure offers more than just a place to burn through your morning laps. On the other side of a glass partition, you'll find a "generous living-dining room" which doubles as a guest's quarters, complete with a concealed fold-out bed and Grayson Perry tapestry.
On the section beneath the ground towards the northern side, there's a changing area, bathroom, and kitchen. While the southern side features a glass wall that provides a view of the Conneticut splendour waiting outside.
Check out the Roger Ferris pool house below.