If you're after the best of what life has to offer, the Paris End of Collins Street is the only place in Melbourne you need to go. This week, the team at Saint Laurent is celebrating the official opening of its newest flagship boutique in the true heart of this luxury precinct, complete with a series of artworks created by Aussie artist Thomas Jeppe.
The entry to the new boutique is situated on the ground floor of the recently developed 80 Collins Street, where it shares the space with other luxury retailers and fine dining destinations, including the much-celebrated Nick & Nora's cocktail bar. First opened at the end of 2020, the Saint Laurent boutique is a Francophile's delight as it offers a contemporary take on the early 20th-century French modernist movement, thanks to its white Statuario marble surfaces and nickel-plated brass detailing.
Directly commissioned by Anthony Vaccarello, the Paris-based creative director of Saint Laurent, Jeppe's artwork is titled "Paris End," and comprises two triptychs concerned with arcade architecture. Created as an effort to amalgamate the French heritage of Saint Laurent with Australia, the monochromatic paintings are mounted on minimalist metal armatures that fit perfectly within the immaculate space.
---
---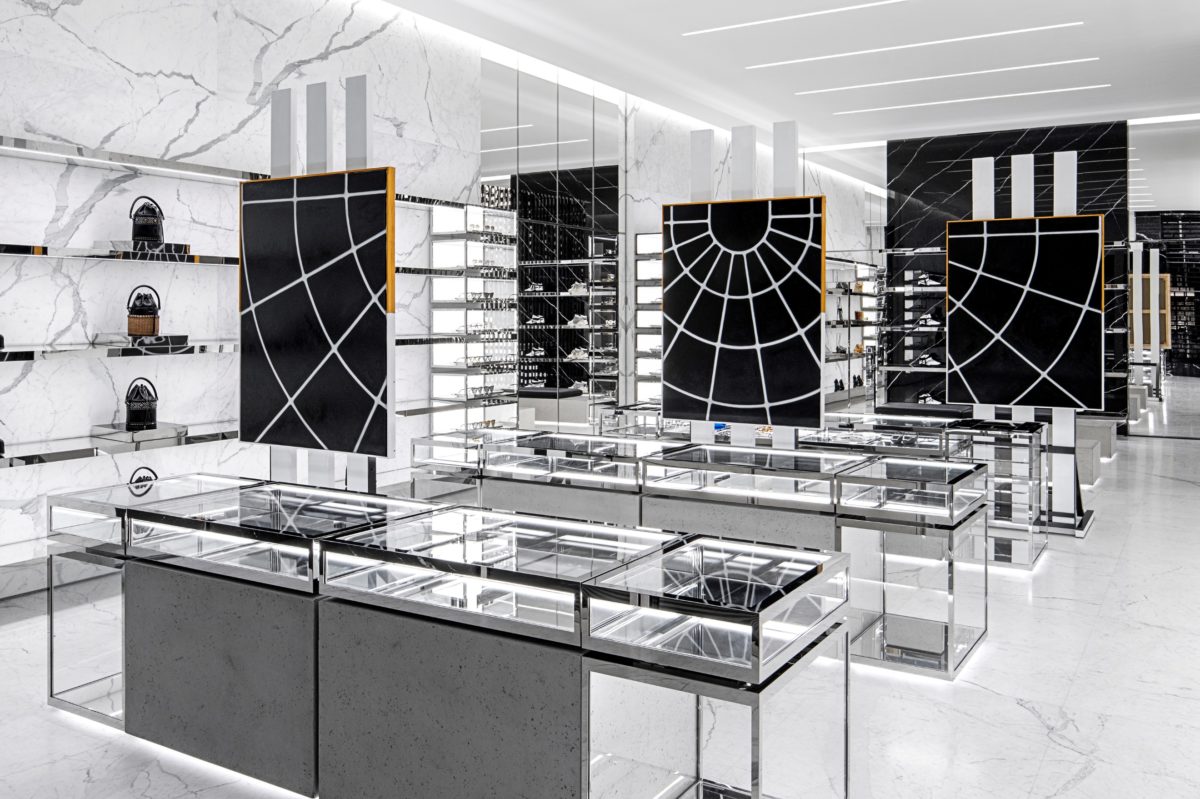 RELATED: The Saint Laurent AirPods Pro Case Is A $435 Flex
With one triptych on the ground floor, it features an inverted arch and a crisscrossed lattice executed in black. This is thoughtfully matched on the second floor with a correctly oriented arch in white, bringing together the twin hemispheres of the world and bridging the gap between Paris and the Paris End of Collins Street.
The artworks by Thomas Jeppe will be present in the boutique for clients to enjoy from May 19 to June 9, offering a further reason to visit the recently launched space in Melbourne's premier shopping district.