Camping is the perfect way to enjoy the outdoors, no matter where you are in the world. However, if there are no fire building restrictions where you've set up camp, no trip is complete without a few crackling logs to keep your feet warm. To make building a fire safer and simpler, the Stahl X-Camper brings IKEA-like convenience to your tent door.
This isn't the first compelling firepit construction we've seen come out of the Stahl factory, with the V-shaped Patio Firepit a popular option for those who enjoy the odd evening of outdoor entertaining. While the Patio Firepit is made from A36 raw steel, the X-Camper from Stahl is made from durable anodized aluminium, which is a smarter choice for when you're on the road.
Not only is the Stahl X-Camper portable thanks to its impressively lightweight materials, but it's also portable as a result of its modular construction, which arrives flat packed and ready to travel. The anodized aluminium is laser cut to size from 5mm thick plates, offering rigidity to each of the pieces as they slot together.
---
---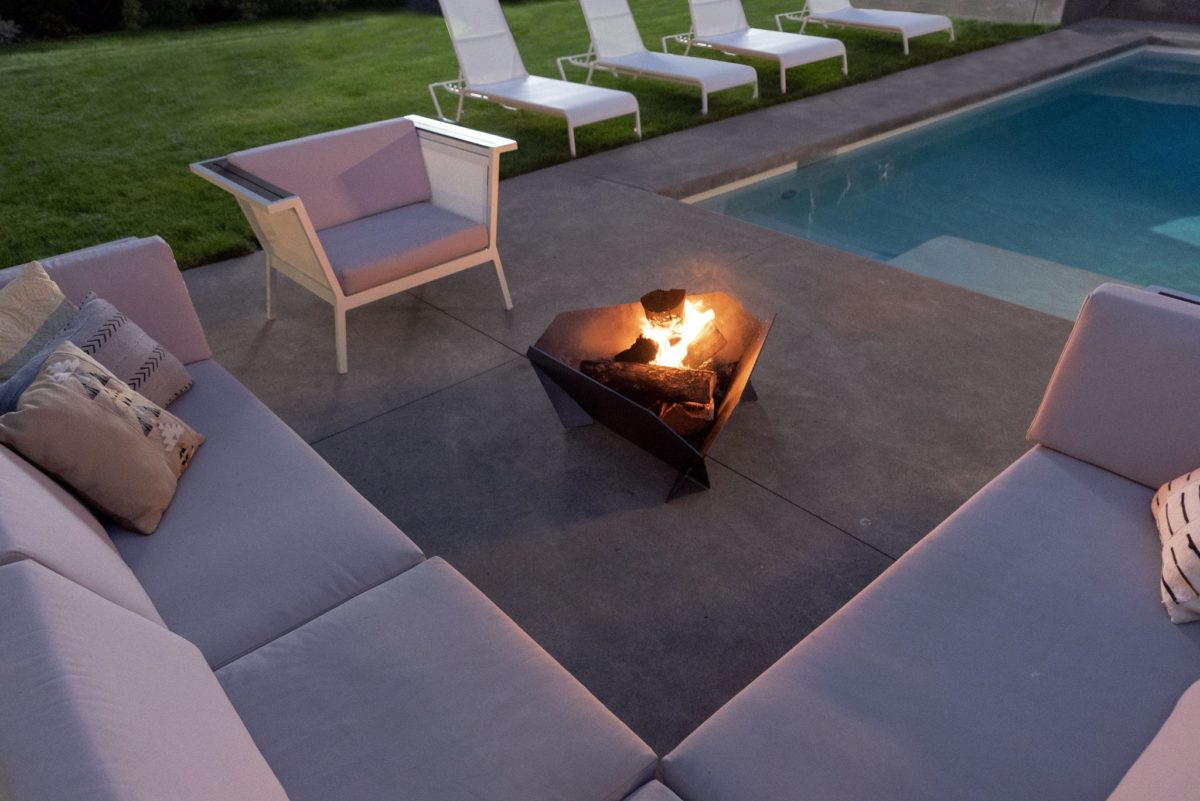 RELATED: How To Circumnavigate Australia: The Big Lap In The Brand-New Mazda BT-50 Thunder
Made from just four pieces of aluminium, the X-Camper features a patented design in a triangular shape, which makes its structure stable on uneaven ground. So if you've pulled up to camp and all the good spots are taken, or you're a little off the beaten track and the only flat ground is taken up by your tent, you won't need to worry about your firepit tipping over.
Sure, the camping purists might think a portable firepit is overkill for a weekend away, but with such a simple construction, lightweight materials and the benefits of keeping your campfire safely contained, what isn't to like? Available locally here in Asutralia, the Stahl X-Camper comes with an RRP of $875.