In just seven short years, Travis Walton has etched his architectural and design experience into a myriad of one-of-a-kind projects from Melbourne to Bali and the world over. Principal of the multidisciplinary design practice bearing his name, Travis has offered a fresh and sophisticated luxe aesthetic to some of your most treasured establishments, everything from eateries to entire hotels.
Travis Walton Architecture is now one of Australia's most awarded full-service design and architectural firms with an impressive and bold take on sleek luxury. Walton's expertly unique use of colour, design and space blended with his attention to nuanced, bespoke features has created a portfolio of impressive physical expressions of client's brands and architecture that simultaneously speaks for its own beautiful and intelligent design.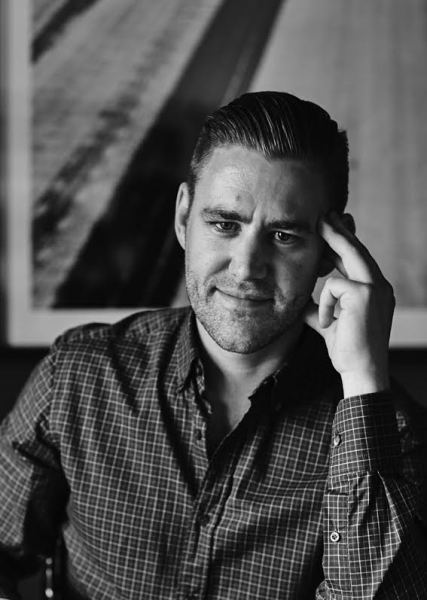 Between the hustle and bustle of his Melbourne and UK offices, Travis made time to chat with us and share his thoughts on a beautifully abstract yet similarly practical profession.
---
---
What are your three most treasured possessions?

I treasure the things I need most:
My iPhone – I am constantly on the move so it's my mobile office.
A clutch pencil – Retro51 Hex-o-Matic
Scale ruler – Uchida Japan
If you weren't doing this, what would be your ultimate alternate career?
A pro snowboarder, I would love to chase an eternal winter.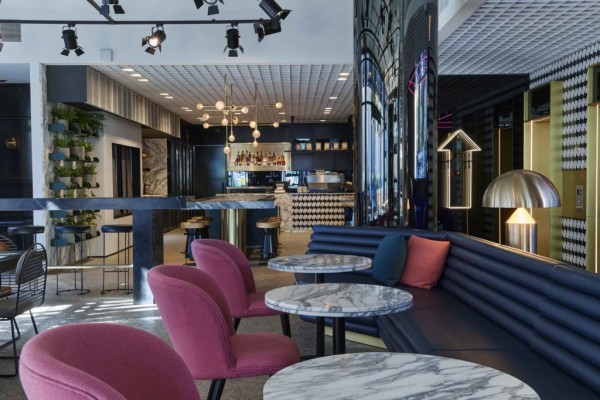 If you could be any age for a week, what age would that be?
I'd love to see the world through the eyes of 75-year-old man. Wisdom, patience, and appreciation.
What words do you live by?
---
---
– Pressure makes diamonds.
– If you work where others won't work, you can play where others can't play.
– Do it once and do it right!
What do you consider to be your greatest achievement so far?
In 2015 we won Interior Design's Magazine Best of Year award in New York for best small office for our development for the Vicland Property group's head offices.
Talk us through the differences in your creative process between designing a high-profile nightclub to a niche eatery – or perhaps even a private residence. Where does one begin?
I always start with the existing context (site or space) and work on the spatial layouts. The majority of my ideas flow from the user experience of moving through or around the space so it very important to me to get this right from the start. Although a 2D sketch exercise my mind is always thinking in 3D as I work through the experience I am wanting to create.
What attracted you to take on Perth's Tribe Hotel project? Was there a certain synergy or attraction between your firm and the Tribe Brand?
---
---
Creating a new brand from scratch is always exciting! We were tasked to establish the physical identity of Tribe alongside the creative brand direction of Studio 21-19. Being the first location we were conscious that the aesthetic needed to create a signature guest experience that would be able to translate to future locations. There was great synergy and dialogue between Tribe and the creative team.
This segways quite nicely into the idea of client fit. Is any customer's aspiration too challenging or any creative vision too specific?
I love a challenging brief as it cultivates greater creativity than flexibility ever will. A comprehensive business brief is critical to our design success. We need to understand the market demographic, the patron, and the operational aspects to be able to create design that is fit for purpose. I do champion that clever design will assist in the success of business objectives when considered at the right time.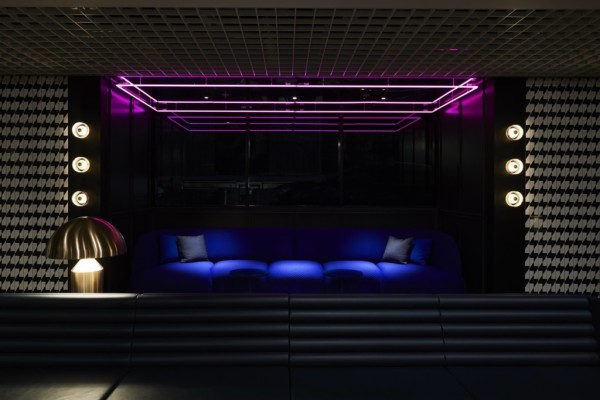 There are an impressive number of awards under TWA's belt, do any have a particular resonance with you and the team or mark a standout milestone?
As a team we are always looking up and outwards, and typically we find inspiration outside of design. Much of the creativity comes out of our concept dialogue internally in the team or with our clients. It's spontaneous and electric! The team and I are really proud that our Tribe Hotel has been shortlisted in the NYC Gold Key international design awards for 'Best new hotel concept'. The judging is due next month.
Can you explain to us your favourite design project to date?
One of my all time favorite designs is our cold pressed organic elixir bar we did for Greene St Juice Co. A family run business with an excellent product range, our design response was an authentic compliment to their business values.