Whisky lovers will be licking their lips at the chance to own this rare collection of spirits from former Japanese distillery Hanyu, but naturally, such pleasure comes with a steep price tag.
Hanyu Ichiro's Malt Full Cards Series consists of 54 unique bottles of Japanese whisky and is set to fetch a whopping AU$724,000 at next month's Fine & Rare Wine and Whisky auction held in Hong Kong.
Each bottle of single malt whisky in the collection represents playing cards from a full deck (including two jokers), with this latest auction from Bonhams set to eclipse the previous record for a Full Card Series that sold for AU$703,560 in 2015.
---
---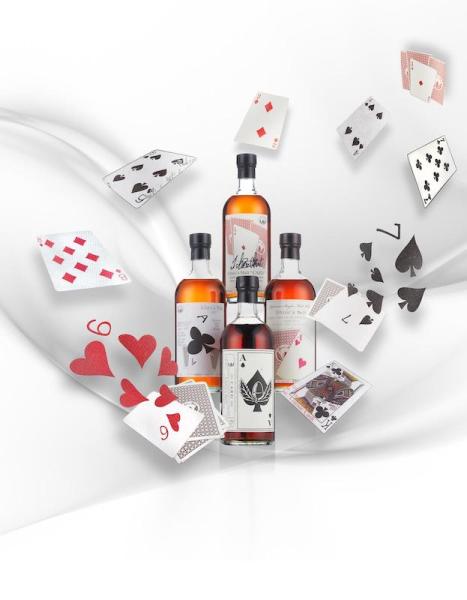 "Four years since the Hanyu Ichiro's Full Card Series set the world auction record at Bonhams, the current market demand is at its strongest for Japanese whisky," Bonhams executive Daniel Lam said in a press release.
"It is believed that no more than four sets of Full Card Series exist in the world. Over the years, moreover, many bottles have either been consumed or strictly kept in private, making it harder than ever to assemble a complete—and with such trusted provenance—series."
Hanyu was originally founded by Isouji Akuto in 1941 before ceasing production in 2000. Fortunately, Isouji's grandson, Ichiro Akuto, managed to secure 400 casks of the whisky before the company closed its doors, releasing a bottle representing each card between 2005 and 2014.
For more information on the auction and the specifics behind each bottle, head to Bonhams.com. The auction will take place next month on August 16.
RELATED: The Jury's In: These are the world's best whiskies of 2019