The time to put away your summer ales has been and gone. The Netflix and chill season is well and truly upon us, gents, and no cosy night in with the significant other or dinner party with a bunch of close friends would be complete without a few hearty vinos to wet the whistle.
We've selected the best affordable winter wines with help from the chief wine wizards at BWS to set the scene for your next quiet night in.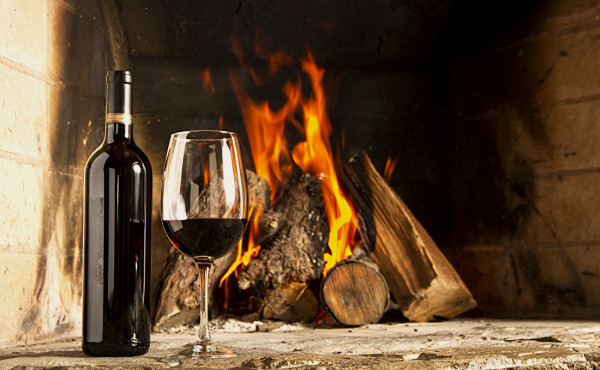 Frontera Carmenere – $9
Look for plums, dark fruits and spices with a lovely soft, rounded finish.
---
---
Borsao Cube Grenacha 750mL – $11
Displaying a red ruby colour with dark purple reflects, the supple Garnacha differs itself by an intense bouquet of ripe fruit and spices. A velvet smooth wine with elegant tannins and perfect mixture finishing with a complex and persistent ending. A complex yet easy drinking red.
Arrogant Frog Pinot Noir – $13
Bright and lovely light garnet-red in colour, this elegant Pinot Noir has notes of red berries, strawberry, cherry and soft spices on the nose. It develops very delicately, with a long-lasting finish. A medium-bodied wine, with ripe tannins and acidity.
Cat Amongst the Pigeons Cab Sauv – $15
With an alluring nose of pepper, blueberry, and blackberry, this Barossa Valley beauty has layers of flavour, ripe fruit, excellent balance, and enough structure to evolve for a few years.
Guillaume Gonnet Le Hardi Cotes du Rhone Villages – $25
An elaborate yet approachable wine. Dark blackberry and cherry aromas with hints of spice and liquorice can be explored on the nose and palate. This red is the perfect accompaniment to meats and saucy Italian dishes.
Cat Amongst the Pigeons Fat Cat Shiraz – $26
The ultimate Barossa Shiraz full of intense, rich flavours of plum, blackberry and a hint of spice.
Britannia Creek Sawmill Pinot Noir – $26
This wine is a tribute to those early sawmills which helped to build this country. Today, we can all now enjoy a superb Pinot, with typical aromas of fresh strawberries, underpinned by spices, some earthy notes and gentle oak.
Riddoch Coonawarra Reserve Shiraz – $35
Aged for twenty months in a combination of French and American oak, this deep red Shiraz is filled with aromas of blackberry and plum integrated with toasty vanillin oak. On the palate, it delivers layers of spice, cherries and chocolate flavours, with well-balanced tannins. Enjoy now, or over the medium term with careful cellaring.
---
---
Marqués de Riscal Próximo Rioja 750mL – $35
Clean, intense dark cherry colour, with a violet hue. Young and open on the nose, with medium intensity. Aromas of strawberries and red cherries. Medium-bodied with a pleasant ripe fruit flavour and a slightly toasted finish.
Chris Ringland Reservation Shiraz – $58
When harvested, the fruit displayed intense jammy, plum and prune aromas which were simply crying out for some extra maturation. After which the wine has now begun to show off a wonderful array of warm spicy notes with that trademark mouthfilling soft tannin and gentle acidity. With the capability to cellar for another 5 to 8 years, this is the Barossa Shiraz every man must own.
RELATED: BH Selected: Eight New Brisbane Venues To Hit Up ASAP