Clearly unsatisfied with only having a partial hegemony in the global e-commerce game, Amazon Australia has launched an alcohol delivery service right here in the land of the pissheads. A service which comes with quite a competitive offering.
While the pricing is relatively similar with only minor discounts here and there – so far – where Amazon beats the local players… delivery. For example, your local Dan Murphy will charge anywhere between $6.90 to $15 to bring the grog to you. Amazon, on the other hand, offers the very same service free with orders valued at $39 and over. And if you happen to be an Amazon Prime member, expect more free delivery options and quicker delivery times (as per the usual).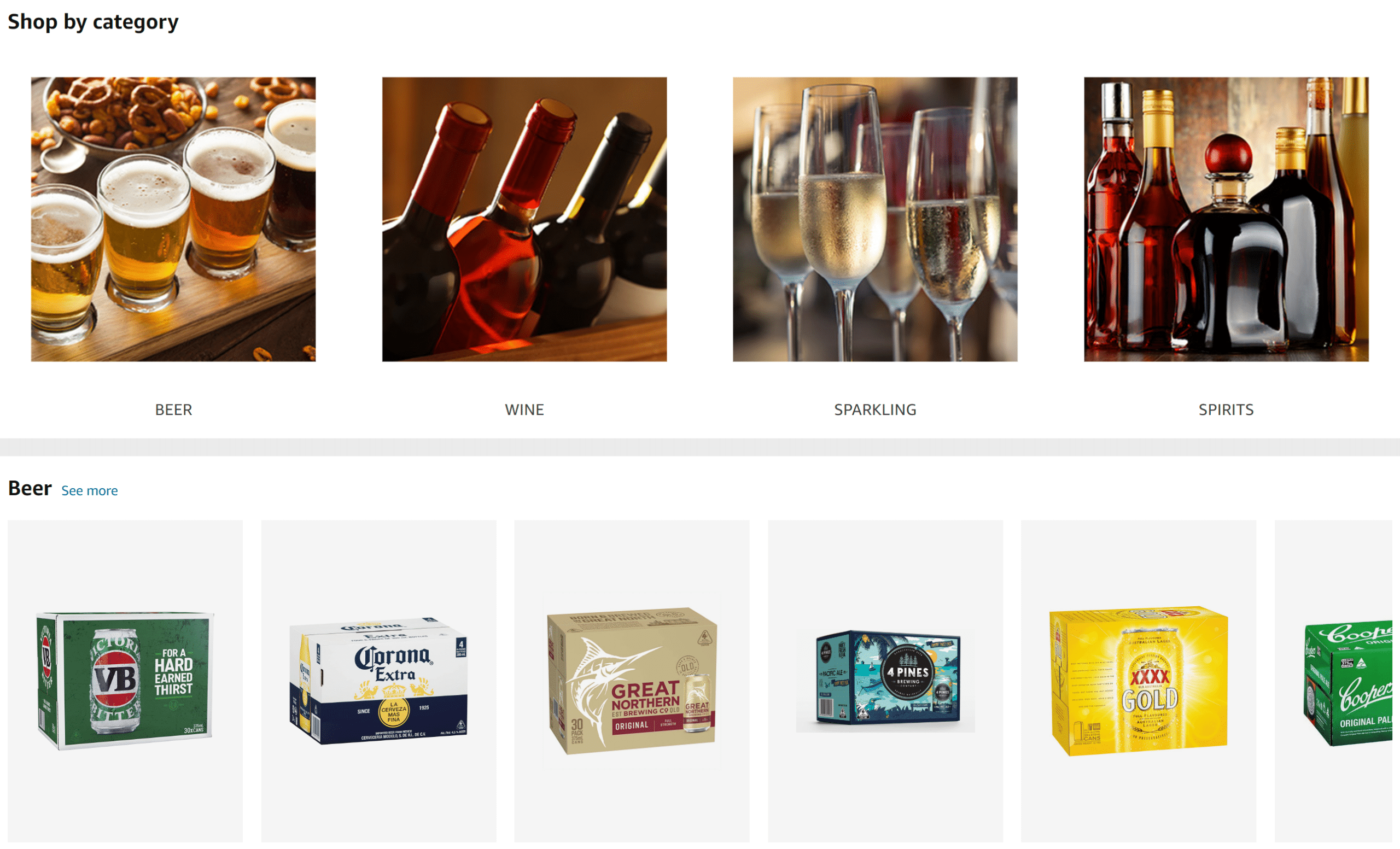 The selection on hand is as extensive as you'd expect from an online giant. From local favourites, emerging domestic brands, to the trusted international names of wine, beers, and spirits; all are available to order at the click of a button.
---
---
"We're excited to bring customers our new Wine, Beer and Spirits store, featuring a range of much loved local and international brands," says Matt Furlong of Amazon Australia.
"Australian brewers, distillers and winemakers make some of the world's best beverages from Organic Wines to Curatif Cocktails. We're particularly thrilled to work with local brands at launch and help them access our customers, marketing tools and logistics expertise to grow their business."
Try the Amazon Australia alcohol delivery service today over at amazon.com.au.