If someone were to tell you a few months ago that the end of your year could involve your freedom and some Aperol Spritz, it may have sounded just too good to be true. With some positive lockdown news and Aperol Spritz announcing their "Celebrating Togetherness" campaign in response, it's looking like that could be the reality as we approach summer.
With the Freedom Day of NSW last week and Victoria set to ease restrictions later this week, it has been announced that customers who purchase two Aperol Spritz from now until January 2nd of 2022 can redeem one of the purchases for free. This offer can be found in participating bars and venues for up to $20 refunded, as well as retail stores that offer Aperol Spritz Ready to Serve packs for up to $24 refunded.
"Celebrating and reconnecting with those we love over a refreshing drink is at the heart of aperitivo culture, one that Aperol has been synonymous with for more than 100 years. Australian bars, venues, and restaurants have had a tough year," said Paolo Marinoni, Marketing Director for Aperol.
---
---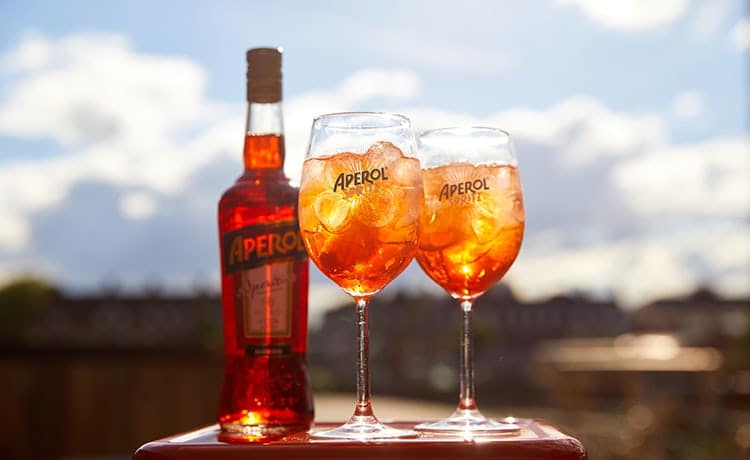 RELATED: Why The Negroni Is The King Of Cocktails
"As hospitality opens in Sydney and across NSW, with Victoria to follow, we wanted to play a part in celebrating being together again with an Aperol Spritz on us. Each drink represents two people reconnecting – a joy shared is a joy doubled. Salute."
Though we didn't need much persuasion to begin with, it seems that several bars and restaurants across NSW have welcomed the Aperol Spritz "Celebrating Togetherness" campaign as a way of driving Australians back into their venues. According to Stefano Catino from Maybe Sammy's Bar in Sydney, "we have been waiting for this moment to open our doors and get our patrons back together again, I'm sure all venues across NSW are feeling the same.
"We are getting back to what we love, creating unforgettable shared moments and welcoming back friends, old and new. It's an exciting time for our industry and I can think of 100,000 reasons people should celebrate coming together with an Aperol Spritz this summer."
Hit the link below to register – you owe it to yourself from a few months ago.