Aussie vineyards were hit with a sizeable left-right-goodnight during last year's catastrophic bushfires. Even wine producers who didn't directly face the hell blazes were impacted through "smoke taint". For the uninitiated, bushfire smoke can permeate the skin of grapes as they ripen, thereby causing the subsequent wine to have an unpleasant smoky taste. That's where the Archie Rose Shiraz Spirit comes in.
The beloved local distillery has recently decided to get experimental, using over fifty tonnes of Hunter Valley smoke tainted grapes for a new spirits range. More specifically, Hunter Valley smoke tainted grapes that would have otherwise been used to make Shiraz and Cabernet Sauvignon binned.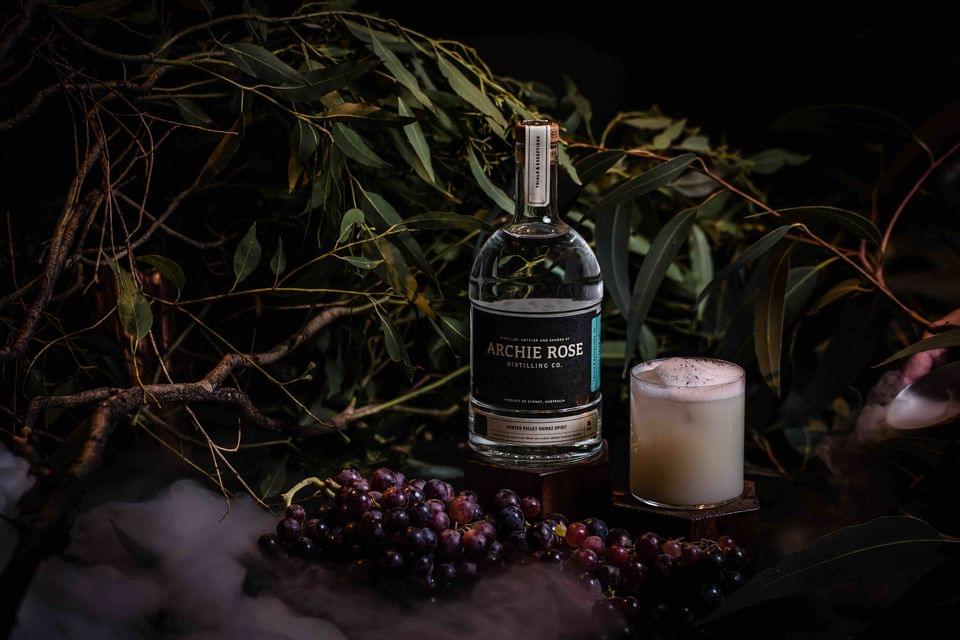 Displaying lively notes of tropical fruits, crème fraîche, and berries with just the slightest suggestion of smoke, it's an adventurous spirit. Unusual at first in taste but excellent with the simple addition of fresh-pressed apple juice or even Coca-Cola and freshly squeezed lime juice.

---

---
Every bottle sold will help support the Hunter Valley wine community from Tulloch Wines and First Creek Wines to the smaller independent players (as well as anyone else in between).
The Archie Rose Shiraz Spirit is available to purchase starting today for just $99. This release will be limited to just 1,000 bottles. An Archie Rose Hunter Valley Shiraz Brandy will also be available in the coming years. Pre-orders for this Brandy, however, appears to have sold out for the time being.
Find out more over at archierose.com.au.