Presented in partnership with Nuffnang and Substation No. 41
Rum drinkers are rum drinkers. If you fancy a drop of the poison, chances are you always have. For those who haven't previously been so inclined, the rum scene is a diverse and complex world of overwhelming choice.
What the rum category does extremely well, you can rest assured knowing, is offer premium spirits without ludicrous price tags. Scotch drinkers may be after the pedigree of an aged Speyside whisky, but such a venture attracts a sizeable price point. For Rum this is not the case.
Despite the young maturation periods for most Aussie Rums, quality is not a second tier priority. There's no compromise their extremely dynamic ability to be applicable and available to the everyday consumer while still sitting in the top-shelf category. For Substation No. 41, this logic resonates stronger than ever before.
---
---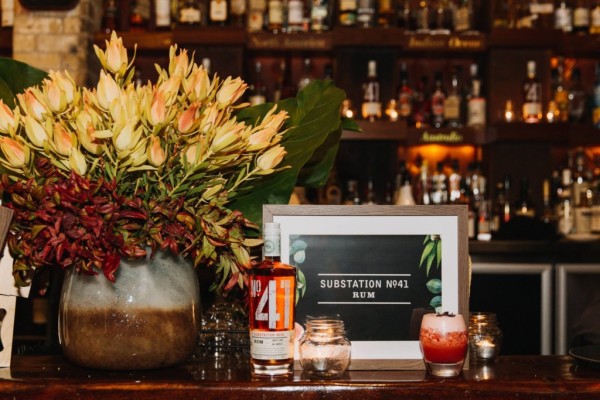 Commissioned by the artisans of its home at the Substation No. 41 Rum bar within Brisbane's Breakfast Creek Hotel, the new premium rum offering that shares the bar's namesake has just burst onto the Australia rum seen with confidence and expertise.
Concocted with the invaluable knowledge of the country's best rum aficionados – from distillers to bartenders – Substation No. 41 invites drinkers to find their unknown passion, or rekindle their longstanding love, with the true Aussie spirit.
To unlock this ideal taste experience, Boss Hunting were privy to an immersive tasting experience to unravel the secrets behind the newest kid on the block – that being the discerning, smooth and flavoursome dark rum, Substation No. 41.
Starting on easy vanilla and toffee-like notes, drinkers will explore a butterscotch palate mixed with hints of apricots and honey, finishing with length and a warm pepperiness.
To kick off your newfound love with the best selection from Queensland's latest premium spirit, we've consulted with the Breakfast Creek Hotel's in-house rum gurus themselves to deconstruct four adventurous cocktails to maximise your own tasting experience with Substation No. 41.
Berry Farmer
Ingredients:
45ml Substation No. 41 Rum
10ml Chambord
30ml Lemon Juice
Egg white
15ml Raspberry Puree
10ml Sugar Syrup
Egg White
Strawberry Garnish
Method:
---
---
Shake all ingredients, strain over ice, service in rock glass, garnish with half strawberry
Mr Myrtle

Ingredients:
30ml Substation No. 41 Rum
15ml Cointreau
15ml Lemon Myrtle Sugar Syrup
15ml Lemon Juice
15ml Mango Puree
Method:
Build and shake, double strain
Smokey Jacket
Ingredients:
45ml Substation No. 41 Rum
5ml Chestnut Liqueur
10ml Sugar syrup
Dash of bitters
6 Smoked macadamia nuts
Method:
Crush sugar, bitters and 3 macadamias, build and stir down over ice, serve in rock glass, garnish with crushed macadamia nuts.
The Lord Lamington Espresso Martini
Ingredients:
---
---
30ml Substation No. 41 Rum
15ml Malibu
Dash of Chocolate Sauce
30ml Shot of Espresso
10ml Sugar Syrup
Desiccated Coconut
To Rim Glass
Method:
Shake and double strain, rim martini glass with chocolate sauce and coconut
Substation No. 41 Rum is available from BWS and Dan Murphy's