Globalisation has truly brought the world together as an increasingly borderless, single village. Now more than ever, culture is being freely exchanged for all to enjoy. In the latest example of this, a tiny corner of Japan has been brought to Sydney, thanks to the Tiny Tokyo Bar. Hosted at the ivy's Pool Club and presented by Kirin and inspired by Golden Gai, the Tiny Tokyo Bar dances a tasteful line between the obvious and the nuanced. We were fortunate enough to be invited to this night of cultural imports, with pleasures to be had ranging from food, atmosphere, and even thematically consistent entertainment.
The cabanas had been converted into hideaway eateries with limited seating to wait around for. Serving everything from masterfully cut sashimi, to ramen with the works, yakitori grilled on the spot, and even matcha soft-serve for dessert, there was sure to be something for everyone (yes, even the dreaded vegetarians). In addition to this were four Kirin beverages not previously available here in Australia. Japanese tinnies, Kirin Cider, Kirin Ichiban, and Kirin Megumi– the drinks alone were worth venturing out for the night.
In between idle moments of conversation, the environment seamlessly and naturally draws your attention. Intermission of traditional drum routines were the centre of attention on several occasions, taken over by the DJ who played a brilliant mix of early 00's-centric tracks as per the club culture of the country, and what Japanese themed event is complete without a good old B-Boy dance off? In minutes where peace and tranquillity were demanded, you were given the option to retreat to a quiet corner to watch artisans paint your very own calligraphy piece to take home.
---
---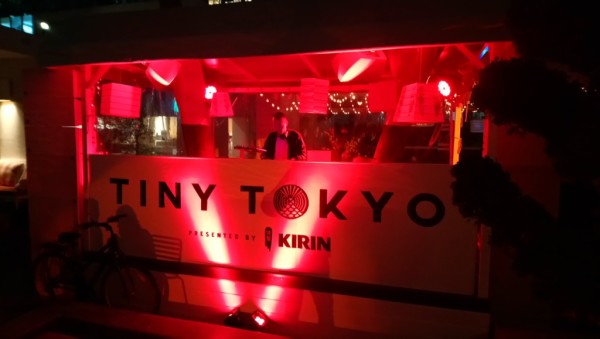 The event in its entirety was an exercise of self-awareness and control. A tasteful balance of enjoyment and dignity without overstepping the boundaries into the pitfalls of appropriation or cliche. If this night was any indication, Kirin's Tiny Tokyo Bar is set for a fruitful, month long run.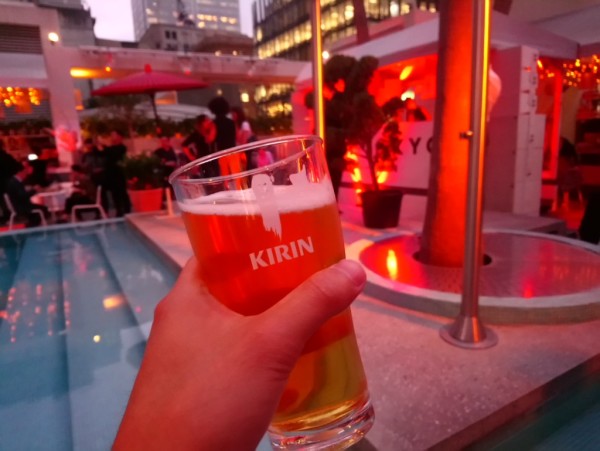 The Tiny Tokyo Bar presented by Kirin will be running throughout the month of October Tuesdays to Fridays at the ivy's Pool Club. Be sure to check it out.