One of two new offerings from Johnnie Walker's latest batch, the Espresso Roast blend, has caused quite a commotion as it dropped in Australian stores this month. With the other variant being a rum cask finish, the Espresso Roast twist on the age-old Scotch Whisky recipe has caught the attention of whisky aficionados and coffee lovers alike.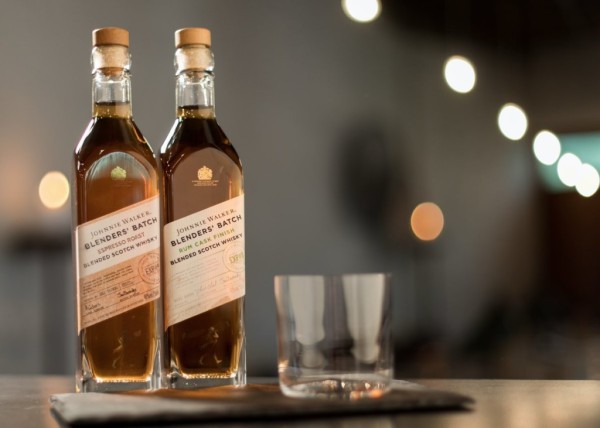 We should probably cautiously advise the caffeine nuts reading this not get their hopes up too high. You won't be finding this on the shelves of hipster Surry Hills coffee houses any time soon as the espresso flavours are particularly mellow and refined rather than a packing a noticeable coffee kick.
These more subdued coffee notes found in the Espresso Roast Blenders' Batch variant are achieved from the continuous blending of a huge variety of barrels to get to a point where the charred, roasted flavours accumulate to hint at a coffee-like taste on the palate. Complemented by an aroma akin to toasted bread and reinforced by a strong and smokey dark chocolate edge, the whisky comes together nicely with a roasted malt and spicy wood finish.
---
---
JW's Espresso Roast Blenders' Batch is perfect for coffee-inspired whisky cocktails such as coffee manhattans, scotch-twisted espresso martinis, or even just for a cheeky drop in your morning brew (we won't tell anyone).
You'll find Johnnie Walker's Espresso Roast Blenders' Batch in all good liquor stores this month.