There's no better time than the present to try your hand out at some specialist projects. After all the streaming, puzzles, and workouts, there's always something else to explore. Case in point – The Master of Malt Home Blending Kit: a perfect opportunity to create whisky to your exact liking.
The Master of Malt branded Home Blending Kit comes with everything you'll need for this bit of mature DIY fun. Open up a package and you'll find:
Equipment –
---
---
1 x 3ml pipette
1 x 1ml pipette
1 x 10ml Measuring cylinder
1 x 25ml Measuring cylinder
1 x 100ml Conical Flask
1 x Crystal Tasting Glass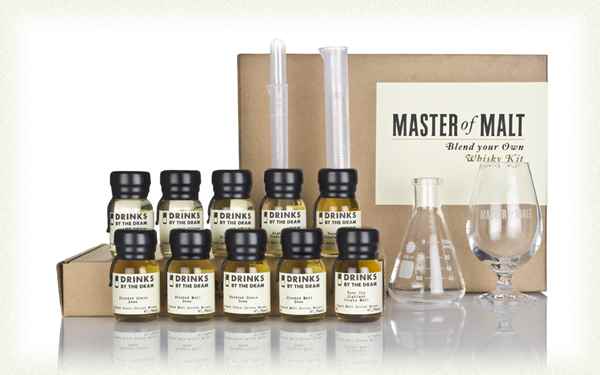 Ingredients –
2 x 3cl Blended Grain Base
2 x 3cl Blended Malt Base
1 x 3cl Speyside Single Malt
1 x 3cl Highland Single Malt
1 x 3cl Islay Single Malt
1 x 3cl Lowland Single Malt
1 x 3cl Very Old Single Grain
1 x 3cl Very Old Highland Single Malt
And not to worry – you won't be venturing into the great unknown without sufficient guidance. There's also detailed explanatory materials included to adequately introduce you to the art of blending, how to the correctly use various whiskies, as well as how to correctly operate the equipment that comes with the kit.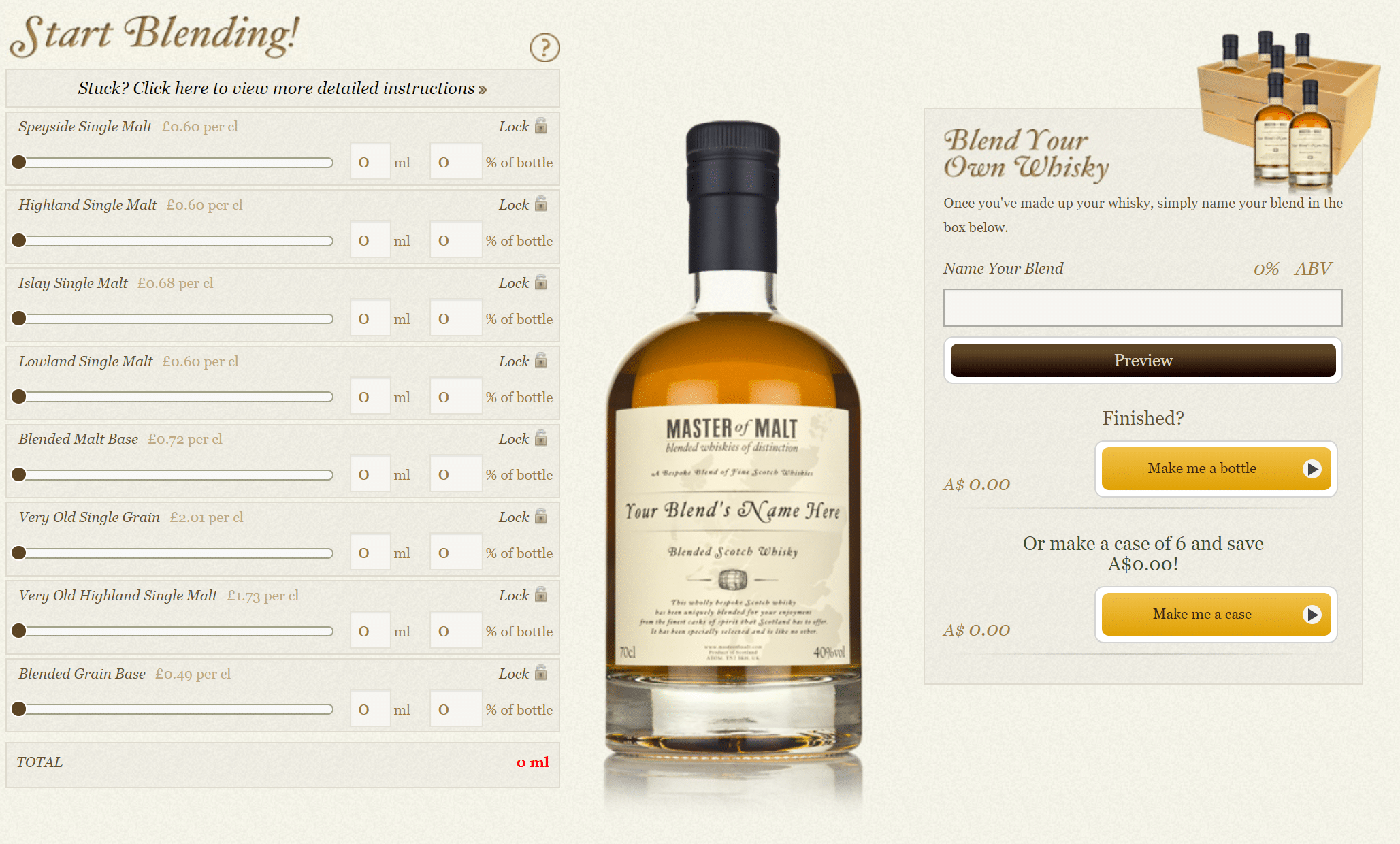 Once you've perfected your own blend, you can even visit the "Blend Your Own Whisky" page on the Master of Malt site to share your ratios/quantities, name the whisky, and even buy customised bottles of it.
The Master of Malt Home Blending Kit is now available for purchase and delivery to Australia for just $89.15.
Find out more and cop yours today over at masterofmalt.com.