Celebrity endorsed or sponsored alcohol releases are, at face value, often a fallacy. The only recipe needed is one hefty sponsorship fee with a splash of very expensive advertising spots to drive sales of a brand over its competitors.
When one sees Matthew McConaughey and Wild Turkey in the same headline, they can be forgiven for jumping to such conclusions.
Last year we sat down with Master Distiller Eddie Russell, a longtime associate of McConaughey and chief of the Wild Turkey distillery in Kentucky since taking the reigns from his father, Jimmy Russell.
---
---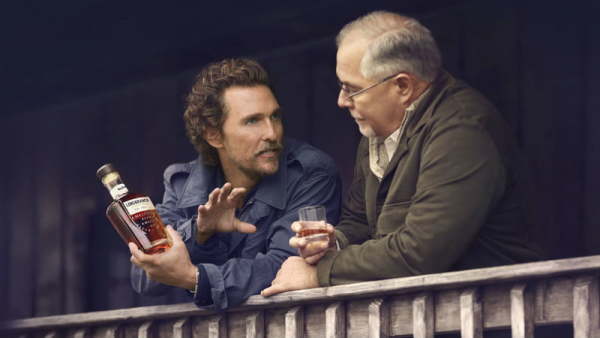 Eddie spoke of a fondness he and Matthew shared for each other and their families, one that was undeniably genuine. Their relationship goes back to 2016 when Matthew was appointed 'Creative Director' of Wild Turkey Distillers. When Eddie teased of a deeper relationship between the brand and the Hollywood actor, we could only guess it would eventuate to what we are seeing today, a blend of the Kentucky Whiskey with McConaughey's personal seal of approval.
This particular 8-year-old bourbon is run through a double filtration system, first with White Oak charcoal and secondly through Texan mesquite charcoal. What's interesting to note, is that due to the hot summers experienced in Kentucky, the aging process is often two to three times faster than that of their Scottish cousins. This means that an 8-year-old bourbon is roughly equivalent to a 20-year-old Scotch.
The final product, coined "Longbranch" has been a result of two years of perfection between Matthew, Eddie and the Wild Turkey team. Longbranch will host a variety of vanilla and spice scents on the nose, a pear and citrus infused palate topped off with a buttery finish that boasts subtle smoky flavours on the back end.
Given Australia's love for bourbon (as the most popular dark spirit in the country), it's likely Wild Turkey Longbranch should see itself on home shores not long after its Stateside release in May.