Given the current state of Victoria with NSW not too far behind, it might be a good idea to stay home. But that doesn't mean we'll have to sacrifice the old pub sessions almost as soon as the weekly ritual was restored – at least not in a total sense. Especially with the help of Moon Dog Brewery's Pub In A Box.
"Going back into lockdown, people were just getting used to going to the pub and it was quite a shock," says Brook Hornung, Brand Marketing Manager of Moon Dog.
"We'll push on, see what happens and come out the other side of this."

---

---
Delivering the essentials to replicate being in an actual pub – sans the rowdy congregation of mates, problem gambling, and faint stench of human sadness that weirdly makes on-tap piss so much tastier – lockdown 2.0 might be a little less rough with this Pub In A Box.
Each and every one of Moon Dog's packs include:
2 x Schooner glasses
1 x Bar mat
1 x 200g packet of house made beer nuts
1 x Ember's Red IPA (440ml)
1 x The Future is Bright Solar Powered IPA (440ml)
2 x Cake Hole Black Forest Stout (330ml)
2 x Jean-Strawb Van Damme Strawberry Sour Ale (330ml)
2 x Old Mate Pale Ale (330ml)
2 x Beer Can Tropical Lager (330ml)
2 x Moon Dog Lager (330ml)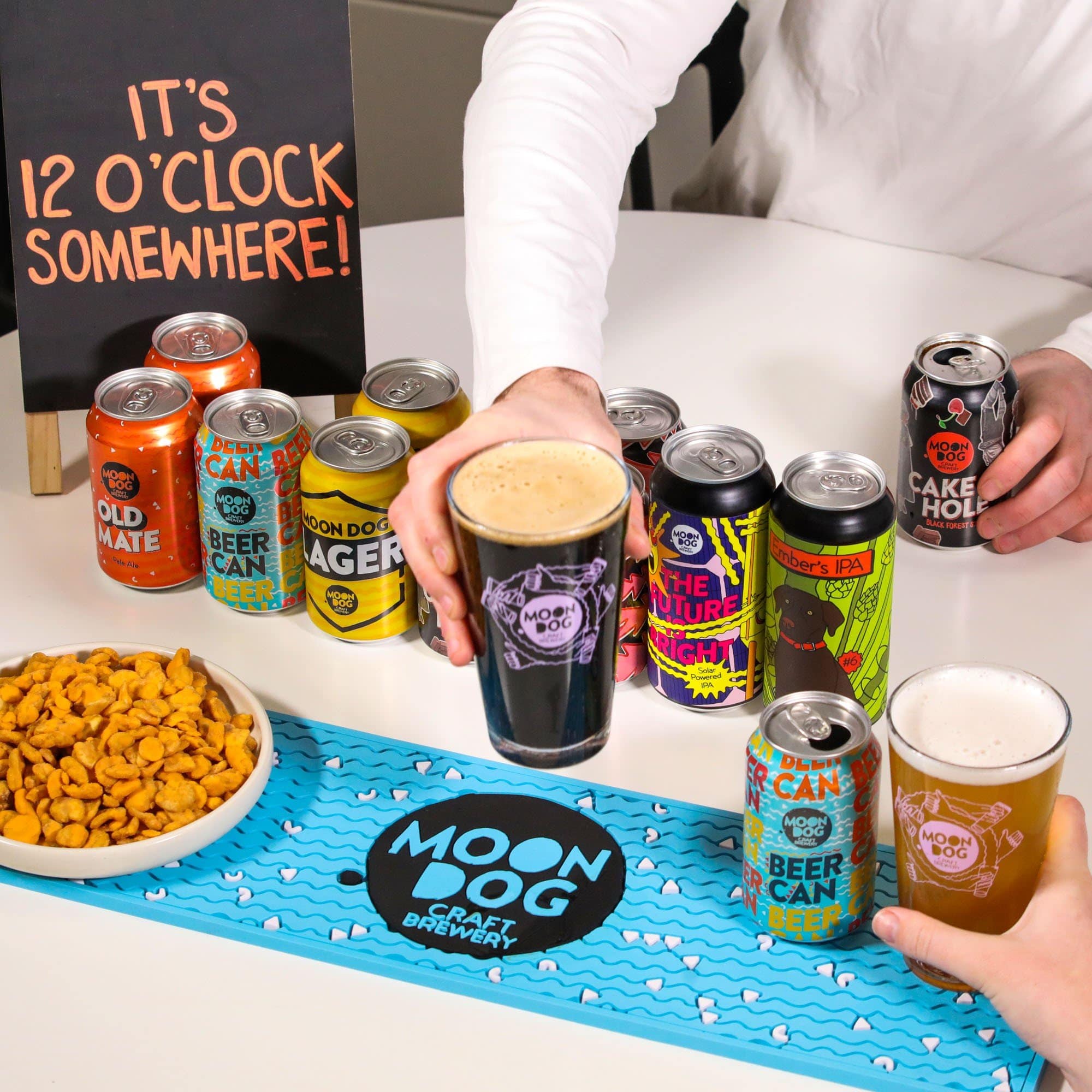 Moon Dog's Pub In A Box will set you back a moderate $100 with Australia wide delivery.
Find out more over at moon-dog-brewing.com.