Few whiskies in the world are as sought-after as Japanese single malts. An unexpected demand for the dram in the last few decades caught the Japanese whisky industry off guard, and it's this short domestic supply for such a thirsty global market that makes this unique offer from Nagahama distillery so attractive.
Essentially, Nagahama distillery will allow you to purchase an entire barrel of their single malt – that's a full 225-litre cask – from their little-known craft distillery located in the Japanese city of the same name.
It's perhaps one of the only opportunities of this scale in recent memory and a unique chance to secure a coveted Japanese single-malt for the future as either an investment or a limited run of bottles.
---
---
Buyers will have the choice of Madeira or Calvados casks for a sum of US$15,000, as well as a sherry cask for US$17,500. They'll then be filled with Nagahama's spirit and aged for seven years free of charge. With an average evaporation rate of two percent per year, buyers will be able to enjoy roughly 279 bottles at the end of this period, with a fee of US$150 for each additional year of ageing if so desired.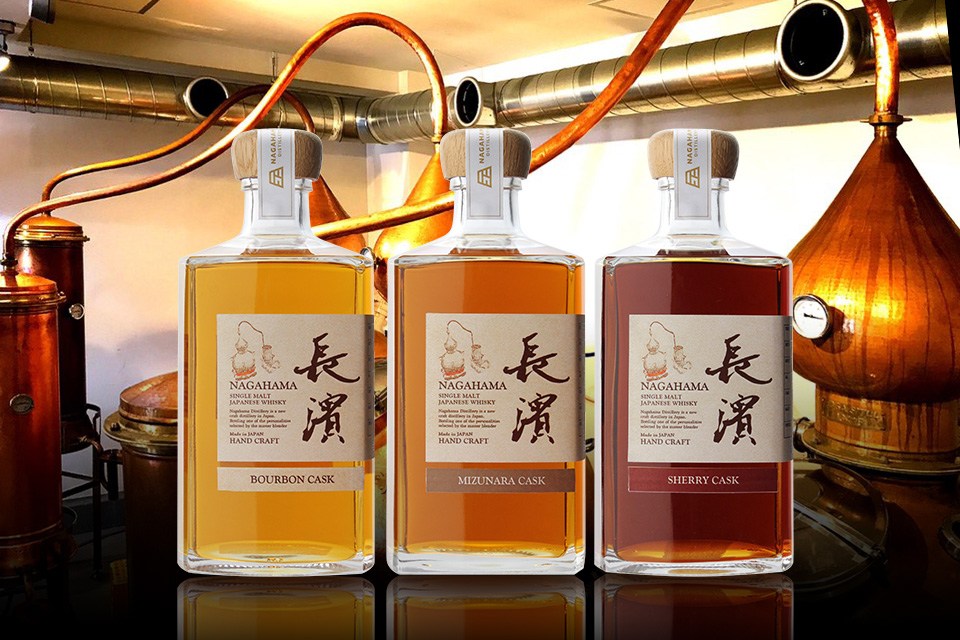 Nagahama distillery is both the newest and smallest whisky producer in Japan, breaking into the market in 2016.
Under the guise of Scotland-trained master blender Takashi Kiyoi, their single malts are distilled in limestone-filtered water that flows from nearby Mt Ibuki and is combined with barley imported from England.
The offer is available exclusively through Dekantá, who exports Nagahama whiskies, and comes with a framed title of ownership, a photo of the cask, and a small selection of award-winning and unreleased single malts to help you pass the time.
Now, read up on some essential facts you need to know about Japanese whisky, and then consider our 12 picks for the best whisky glasses you need in your home bar setup.