Your dream of owning a brewery is about to become a reality.
Thanks to Endeavour Brewing Co, the award-winning brewery behind Australia's first-ever equity crowdfunding brew raise, everyday Aussies have the opportunity to buy-in to the brewery process. If you're one of the lucky Aussies to get in on this investment, you will reap the benefits that come along with owning a slice of a world-class brewery. It's up to you how large or small you want that slice to be.
For as little $100, your brewery dream can become a reality. Investors gain access to epic benefits as part of the Endeavour Brew Crew and the more you invest, the more benefits you accrue. Club benefits include Endeavour Brew Crew branded merchandise, beer and merchandise discounts of 10-20% off at Endeavour venues and online, early access to new beer releases, free birthday beers and bragging rights at your local pub. Also, as an investor, you'll have voting rights including potential share of future dividends and an invitation to the Annual General Mash-in (AGM) shareholder meeting, which includes the opportunity for shareholders to get involved in making an exclusive brew.
---
---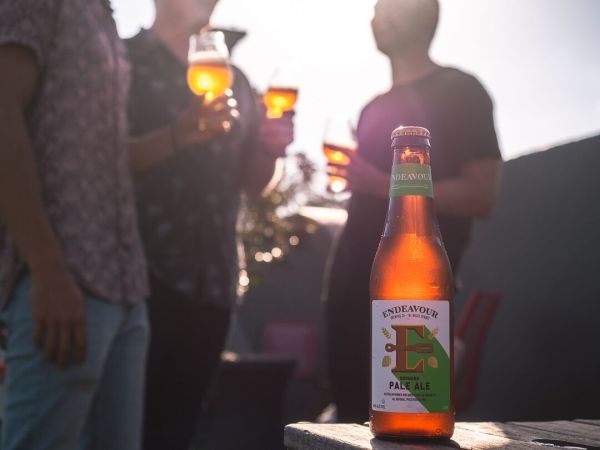 Endeavour's end goal: to crowdfund (with the help of Equitise) to raise $2.3 million to fund aggressive expansion plans and leave outsourcing production in the past through the establishment of a world-class production brewery and wholesale manufacturing facility. Also on the docket is the opening of more Endeavour Brew Bars and investigating export opportunities to South East Asia and beyond.
Ben Kooyman, the founder of Endeavour Brewing Co, says that he jumped at the opportunity to start Australia's first-ever equity crowdfunding brew raise as he wanted to offer Aussie brew lovers an investment they could sample and enjoy. "Who wouldn't want to tell their mates they have shares in a brewery, and perhaps shout them a round or two with their discount. I started Endeavour to give Aussies a high-quality beer that taps into the best Mother Nature has to offer in Australia. For the discerning drinker, this is a unique opportunity to take their love of beer to the next level and make a move towards a committed relationship," says Kooyman.
There you have it. If you've ever dreamed of owning a brewery, don't miss this shot.