On a personal level, this was a place that I had only encountered in passing. You know, the occasional dining events, less than dignified stumble through during more inebriated nights out, and the like. Suffice it to say, my scope of knowledge regarding this fresh precinct was a little… limited. That all changed thanks to a little invite for a day out. Here's how you can spend a day in Barangaroo.
12:00 PM – Lunch at Fujisaki
What better way to start the day than with a meal. Sure, breakfast is the usual go for most people, but for us late-risers, lunch also works.
This Japanese fusion restaurant certainly delivers heavy on the satisfaction, with an easy side of relaxation. With a regularly updating menu, your experience is one that constantly evolves with multiple visits. What remains constant, however, is the overwhelming sense of pleasure you achieve each time.
---
---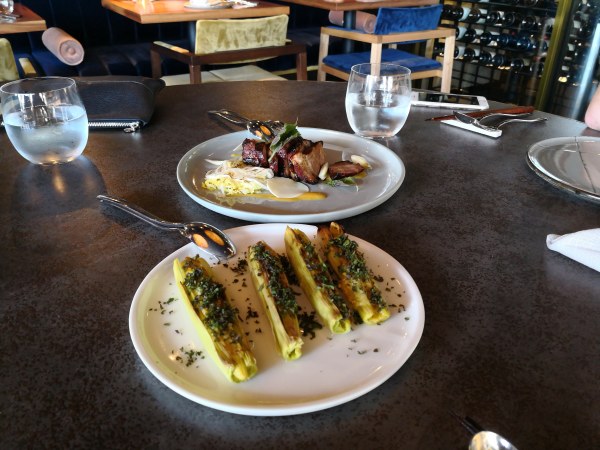 Prawn kakiage with lemon tofu, beef tartare styled in Japanese fashion, baby corn, shiso, and wasabi that melts in your mouth, as well as a daily selection of sushi and sashimi– you just can't go wrong here at Fujisaki. And with an accompaniment of a full range wine menu, decadence of this level has never been so stylish. Just one of the many dining options in the area that will work a surefire treat.
2:00 PM – A bit of grooming at The Barber Shop
The original plan was to get a nice, old fashioned shave à la Sweeney Todd. Unfortunately, due to a lifelong affliction of, well, genetics and generally low levels of the necessary testosterone, a shave was kind of out of the question ("Feel free to shave skin… that's all I've got going on."). Silver lining though, hair artisan on deck and top bloke, Jacob Martin, offered to tidy up my fade.
The Barber Shop isn't your typical salon either. The moment you step in, you are offered a drink of your choice to shave down the nerves while your hairline is sculpted ("Old fashioned please, and keep 'em coming."). On a side note, there was something deeply enjoyable about sitting in amongst a place that has been styled to look like a place of yesteryear. This one gets the BH seal of approval, easy.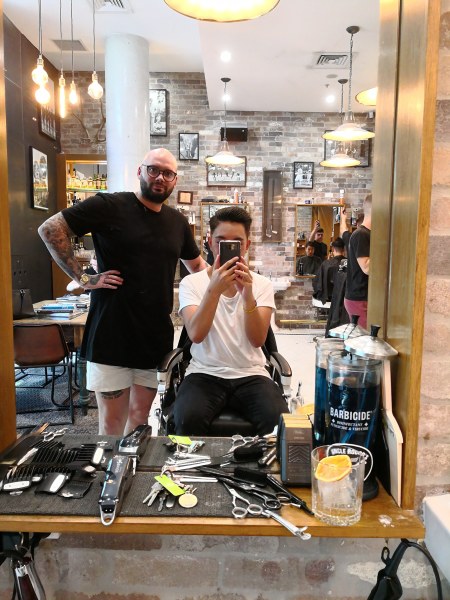 3:00 PM – Meditation break at The Space Studio (Yes, really)
I know what you're thinking. And I can guarantee I had those same thoughts. I won't lie. There was a stifling of giggles when the instructor was guiding us with quotes that I could have sworn were lifted straight from The Chappelle Show's "Negrodamus" skit. Or maybe that had something to do with the drink count. In any case, the rest and mind emptying was actually rather welcomed.
3:15 PM – Juice break at Joe & The Juice
I mean, this one doesn't need much of an explanation, does it? It's juice. Good juice. Go get some.
3:30 PM – (Window) Shopping at The Standard Store, BELANCĒ
As mentioned before, Barangaroo is decked out on the retail front. With a nice spectrum of stores catering to a variety of needs, everything you could ever want is right here.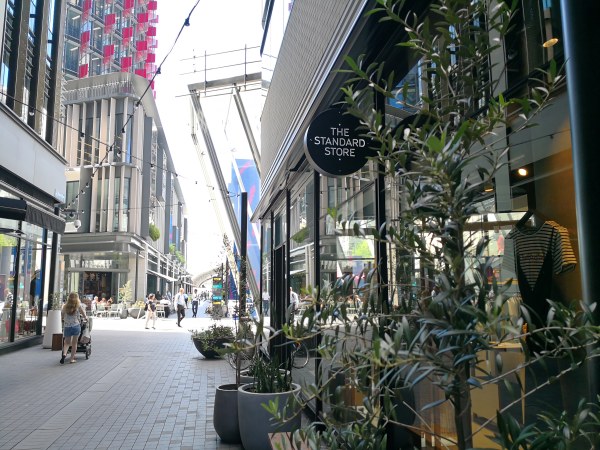 The Standard Store, for example, is a tightly curated shop, owned and run by married couple, the Reindorfs. The brands sold are handselected, and aren't always the most obvious. While the store provides for both sexes and customers of all walks of life, there are some specific demographics that will benefit a bit more. As Orlando Reindorf puts it, a section exists specifically for the younger gentleman, looking to transition from streetwear to smarter gear. All while stocking select items of streetwear, so the progression isn't a sudden one. This is definitely work a visit.
---
---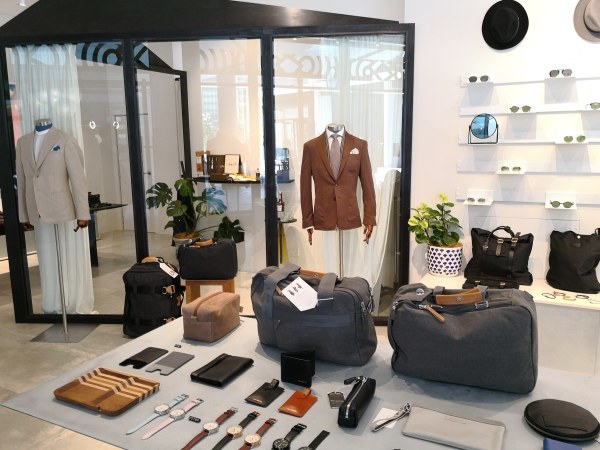 BELANCĒ is another tightly curated store, stocked with high-end Australian brands. Support local and all that jazz. In contrast to The Standard Store, however, they only provide for men. The standout speciality here is their tailoring services. Why not enjoy (another) drink while you get fitted for a nice dress shirt or two?
4:30 PM – More drinks at Shirt Bar
It's five o'clock somewhere, but four-thirty here. Which is pretty much five, so play ball. Ending the day at Shirt Bar was somewhat poetic, as it pretty much summarised the day in one location. Quality drinks. Check Quality threads for purchase. Check. Grooming products. Check. Chic location. Check, check, check.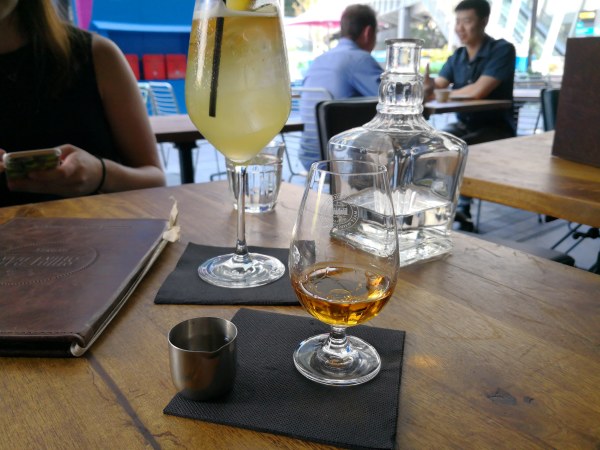 6:00 PM – Nap on the Uber ride home
Yeah.