It's fair to say Bondi has a reputation. Perfectly bronzed yogis, rock-hard abs and clean eating are all taken to a whole new level. If you don't drink kombucha do you even live in Bondi? If you do, and even if you don't, these are the spots you should be getting around on a balmy weekend morning.
Campbell Parade is not exactly the best representation of Bondi. It's touristy and dirty #harsh. Saying this, The Well is one you can't miss out on. It calls itself a "wellness concierge" – for those of you who are as confused as I am, apparently it's a gym and a cafe. So it shouldn't surprise you when you see guys walking around topless showing off their photoshopped bodies. You just continue tucking into those pancakes over there. If you're simply here for the food, hit up the corn and kale fritters and wash it down with the blueberry smoothie.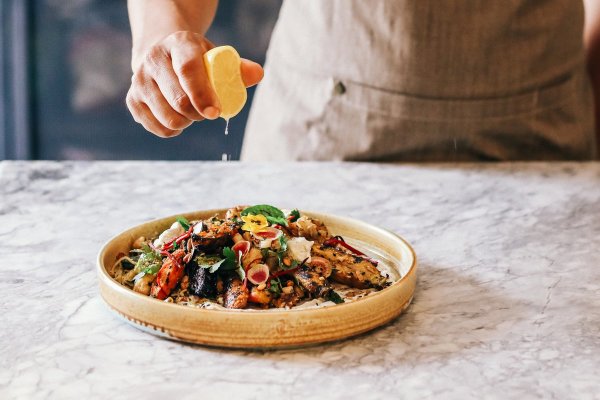 "Quinoa tabouli, house ferments, and pea tendrils", a lot of big words in there. If you're like me, you'll just order it because you know it sounds healthy and you'll do absolutely anything to get that Bondi rig. Only downside, being healthy comes with a price tag. You're looking at $18 for some fancy avo toast. Just remember, you can't afford that house deposit anyway.
---
---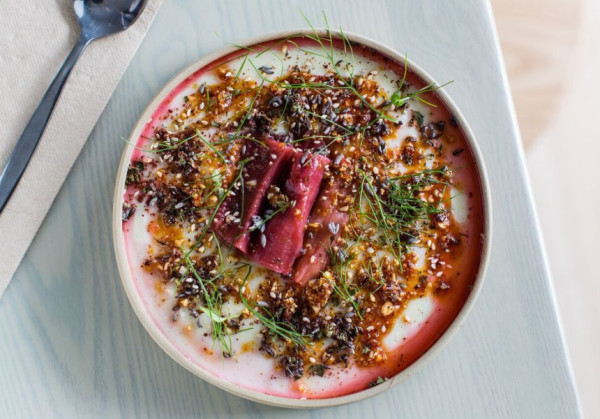 A North Bondi favourite. Don't think twice about ordering "the buckler"; smoked maple bacon, hash brown, blood sausage, brown sauce, poached eggs & sourdough. It's damn tasty. If you're after something sweeter, the buckwheat pancake is dangerously good. Sure, it's not going to give you that Bondi body but we were just being optimistic anyway. If you're looking to fulfill that freelancer dream you've always been pining after, the workspace is on point. Order a flat white and settle on down.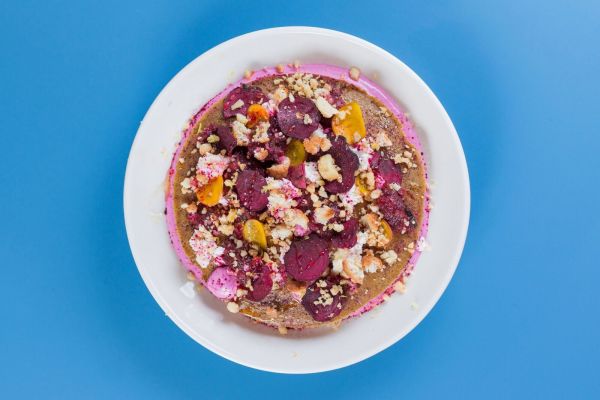 With a name like this and a newcomer to the Bondi brunch scene, expectations are high. Suffice to say, this might just be our new local hang out. Order a coffee to go or sit outside for some serious people watching. If you're feeling peckish, the eggs benedict with a side of smoked pulled brisket are an excellent combination. Why not get the PB salted chocolate smoothie while you're at it.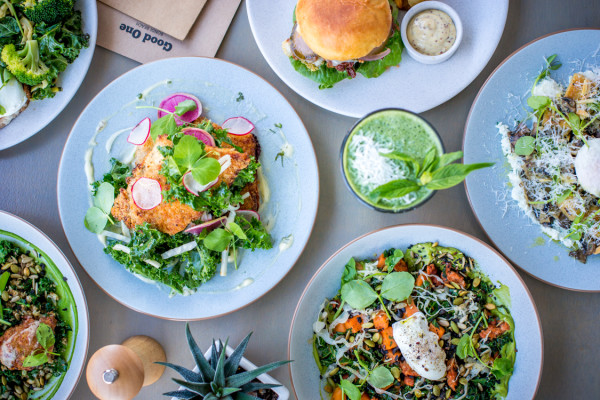 You clearly aren't a local if you haven't been to Porch and Parlour. It's an obvious choice on this list. If you're a little slow off the mark from the night before, jump straight into a bloody mary. Or, if you can't hack it, the green smoothie is a miracle healer. We suggest tucking into the "one hander", it's basically a fancy bacon and egg roll. Don't be put off the hollandaise, it really works.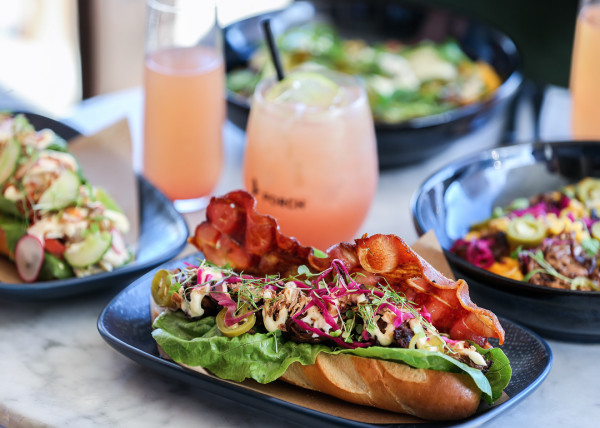 This place is always brimming with locals and it's dishing up some seriously good food. The obvious order would be the "Smoked Lox", a cream cheese bagel topped with smoked salmon, rocket, red onion and capers. Pair it with a cold brew and thank us later. Just a little something, if you're looking for a table during peak coffee hour, be prepared to wait. We're not the only fans of this place.